Tools to Help Copywriters Find Their Flow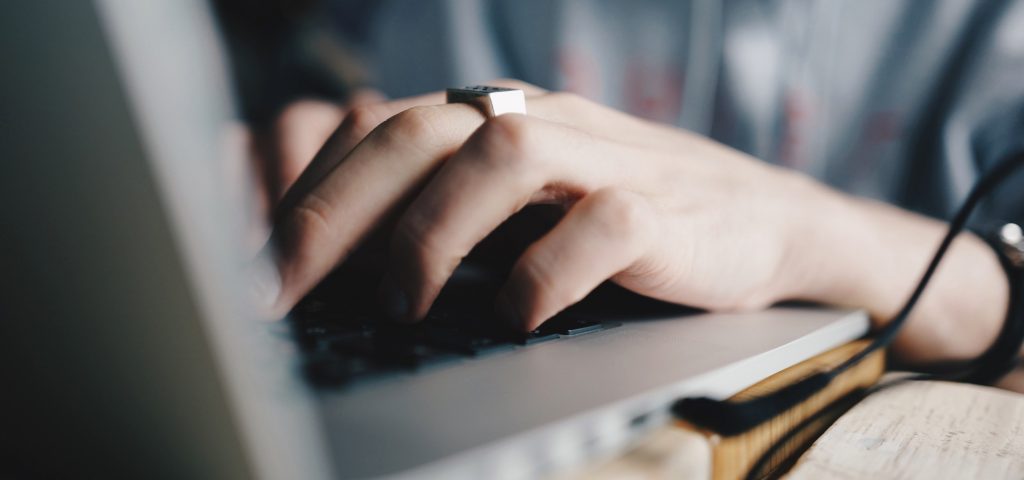 In an ideal world, copywriters would have time to let inspiration strike. We would get to brainstorm, let ideas incubate, bounce them back and forth with fellow writers. You know, just like Peggy Olson and Don Draper did on Mad Men. In the real world though, copywriters often have to come up with creative and compelling copy on the spot, alone and sometimes even without a proper brief.
Like most writers, I'm a pen hoarder. But through the years I have compiled a set of tools to help copywriters that make the writing process easier and more enjoyable. The following free apps and websites have rescued me countless times when deadlines were creeping up. Let's take a look.
I'm going to start with this one even if you roll your eyes because sometimes having a reliable thesaurus by your side makes all the difference. I use Thesaurus.com as often as I reference the AP Style Guide and I'm not ashamed of it. Plus, it's the most comprehensive thesaurus online and a cool mobile app, and it has never failed me.
This tool may sound like it works as a thesaurus, but it does a lot more than grouping words by their meaning. Words to Use groups subject-related words by parts of speech like nouns, verbs and phrases. The list was created in 2008 by copywriter Amy Pogue, and it continues to grow as a resource for anyone who writes.
I write a lot of B2B materials and sometimes I unintentionally carry business jargon to less formal, more conversational pieces. Un-Stuck-It is a free web app with a sense of humor that helps you find words that flow better and that may resonate more with your audience.
Though I would never advise a fellow copywriter to use idioms, I do encourage them to search Free Dictionary's Idioms Dictionary as an exercise to find new meaning in those overused and trite words. Who knows, you may find a brilliant pun that actually works!
I never thought I would ever have to write copy in rhymes, until it happened. A client wanted a TV spot to sound like a Bob Dylan poem read by a cowboy in the voice of the dude from the Big Lebowski. Turns out, I was only able to make one of those things happen and I owe it all to Rhymezone.
I see a lot of brands stuffing keywords onto their pages. Over-optimizing SEO is a dangerous game and can get some websites penalized. Plus, contrived SEO is as bad as terrible writing and your audience will quickly notice it. Live-Keyword Analysis helps you calculate the density of keywords in your text so you can reach that sweet spot.
When Ernest Hemingway's real estate in Cuba was cleared, his family found some notes he had seemingly written to himself, in pencil. One reads: "You can phrase things clearer and better." And the other: "You can remove words which are unnecessary and tighten up your prose." The creators of the Hemingway App took his notes to heart and developed a program that highlights overly complicated words and suggests alternatives. The app also calls out adverbs, difficult-to-read-sentences and passive voice. The way Hemingway himself would've liked it.
If you're like me, you get easily distracted when you're writing. You go to a site to do some research and before you know it, you're on a news site or reading emails. Thankfully, there's help. Cold Turkey helps you quit this terrible habit by locking you out of certain sites or apps for a period of time. While there are many other distraction blocker sites out there, I find Cold Turkey to be the most customizable and easy to use.
Writefull is a neat add-on that uses artificial intelligence to improve your writing. The app checks your writing by running it against a database of correct language. It helps you hear how your text reads, translates text in any language into English and finds out which words you're using most often.
Have you head of galories? They're calories women consume when you go out with your girl friends. Not to be confused with palories, the calories men consume when they're hanging out with their pals. Trust me, you're not getting old, language is just…evolving. Urban Dictionary has been around for ages and it has saved me from sounding like I live under a rock multiple times.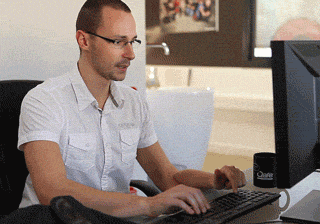 Happy writing!