Tis the Season to Be Grateful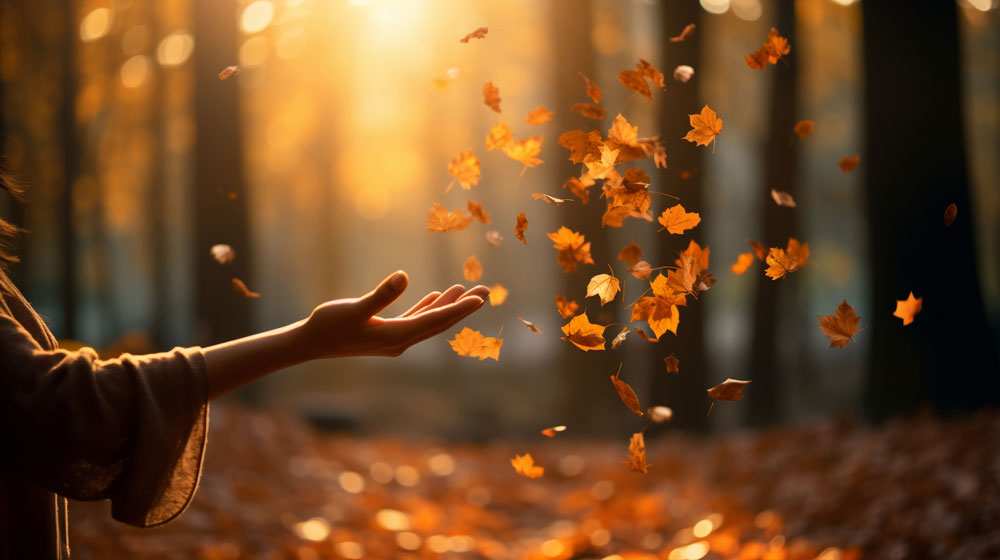 "Gratitude can transform common days into Thanksgivings, turn routine jobs into joy, and change ordinary opportunities into blessings."
More than any other season, autumn teaches us that change can be beautiful. As the stunning foliage flutters all around, and days become filled with Football, harvest parties, apple orchards, cinnamon scents, and more opportunities to imbibe in culinary delights (and those of the champagne variety!), it's a seasonal reminder to be grateful. In today's blog, our team shares some of our favorite Thanksgiving traditions, and what we're most grateful for as we prepare to close the page on 2023.
---
Kris
I look forward to pecan pie every Thanksgiving, and I'm grateful to have family nearby to share it with. I'm in charge of making it these days, and I always use the recipe handed down to me from my mom (which I've recently learned is from LeRuth's Front Door Back Door Restaurant in Gretna, Louisiana). This year, my youngest daughter and I will be volunteering with her Girl Scout troop and others in NE Portland as part of a community service project to make pies for donation before the holiday. I can't say if there will be a pecan pie station at the event, but if so, I'm on it!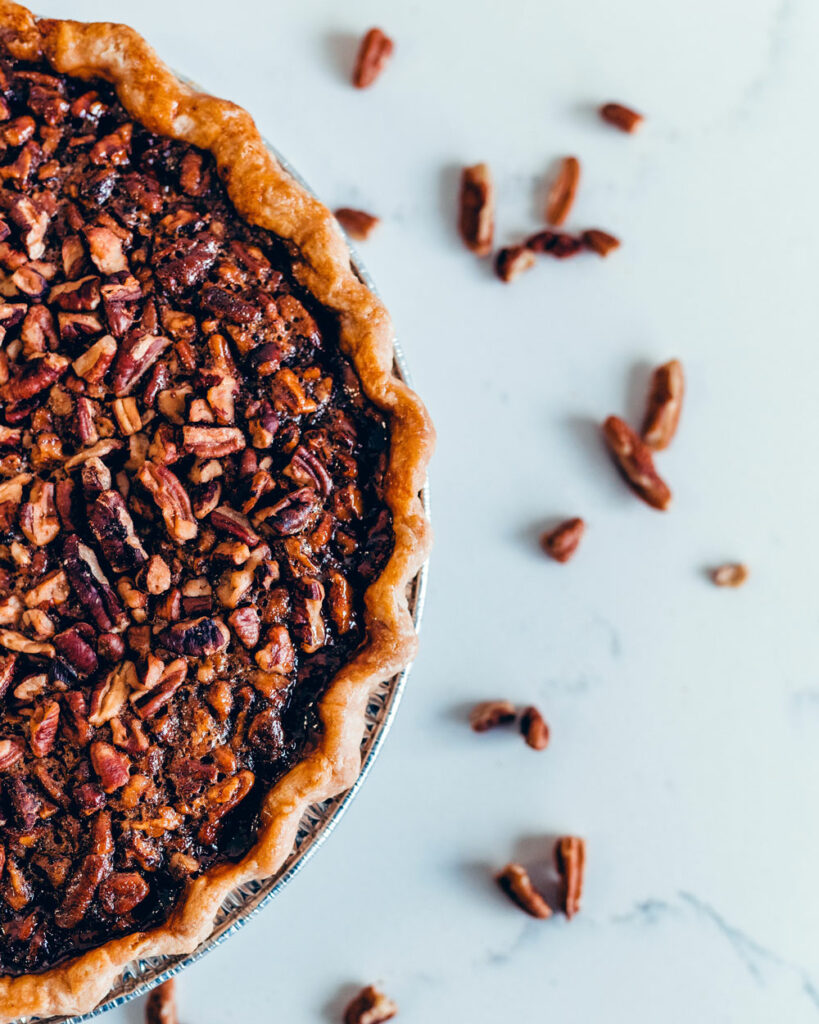 Gretchen
We go all out for the holidays — whether it's a turkey trot, a tree lighting, a sing-along or cookie decorating, there's never enough time to fit everything we want to do between now and January. 
Anna
No holiday is complete for my family without at least 3-4 rounds of Scrabble. As a kid, I used to sneak my Grandpa tiles with higher point letters and I can still remember my first bingo (7-tile word): Bendable.
Additionally, my family makes a clam dip for every. single. holiday. Making it on its own probably becomes enough of a reason to celebrate, lol! I'm always wary about telling non-family members about the clam dip (because the name makes it appealing to NOBODY) but I have yet to find someone who didn't love it upon trying it. Here's the recipe (that we usual double…or triple):
Ingredients:
Two cans minced or chopped clams (reserve two tablespoons of clam juice)
8oz of cream cheese
½ cup of mayonnaise
1 tbsp of lemon juice
1 tbsp of Worcestershire
1 tsp garlic powder
1 tsp onion powder
Salt & pepper to taste 
Hot sauce to taste (I like Frank's or even Tapatio!) 
Potato chips
Directions:
After softening the cream cheese at room temperature, use a mixing bowl or a bowl with a large fork to thoroughly combine the mayonnaise, lemon, seasonings, hot sauce and two tablespoons of clam juice. Then, mix in the cream cheese until all ingredients are combined (my family prefers a slightly chunkier texture — similar to handmade guacamole). Finally, add the chopped or minced clams, mix and chill in the refrigerator for at least 30 minutes. Enjoy with chips (while you can — it disappears fast!).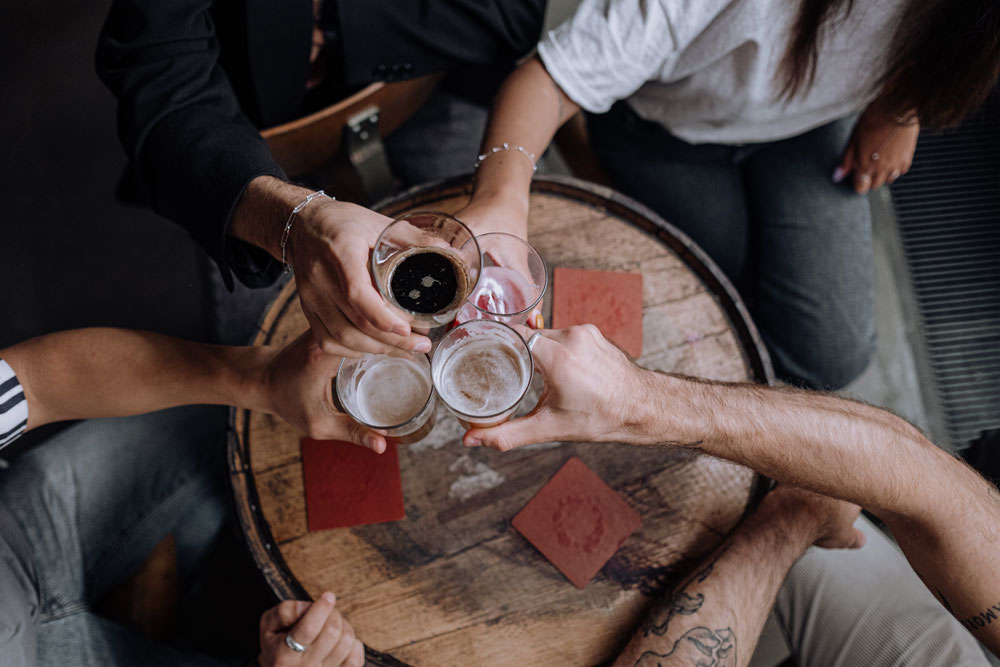 Jessie
I like the tradition of getting together with good friends at a fun bar on the Wednesday night before Thanksgiving. I'm so grateful for my friendships and I appreciate having the chance to celebrate the season with friends, who often feel like family members themselves.
Kyle
I'm grateful for my family — my kids and wife will go to our family restaurant for Thanksgiving, so while it's a bit untraditional — eating out — we like to get dressed up, have a wonderful meal with family (our own, and extended!).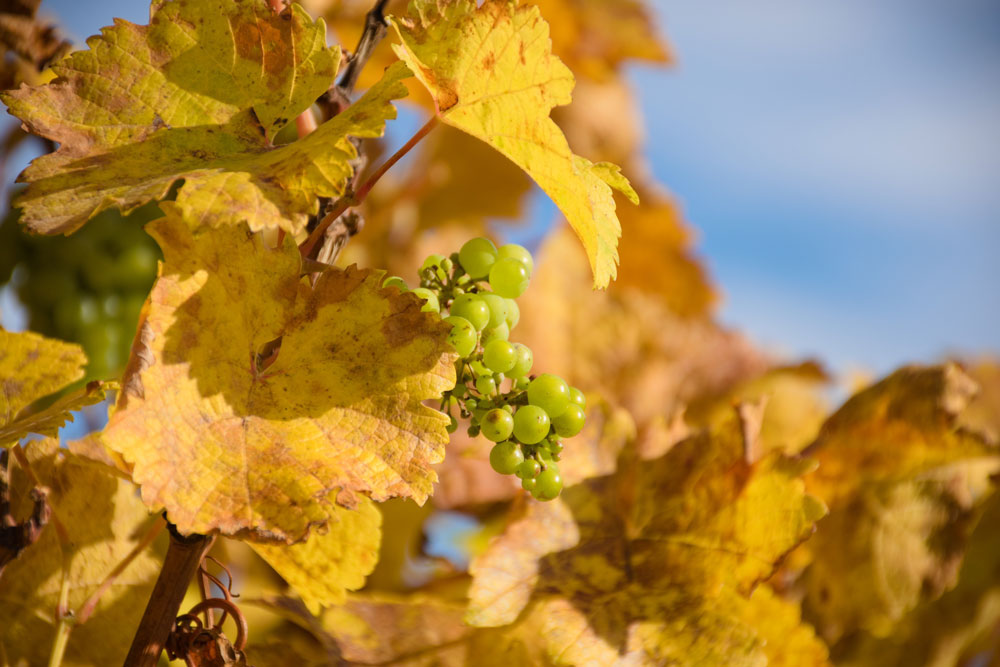 Lisa
I'm a warm weather girl to my core, but there's something truly magical about the way the leaves change colors in the fall. Despite the chill in the air, the new season ushers in a few of my favorite things…grape harvest (hello wine time!); cozying up to the fire with a warm blanket, a good book and a glass of prosecco; the feeling of thankfulness and gratitude, holidays, and pumpkin spiced everything. I love spending Thanksgiving at our family's vineyard (La Dolce Vita Vineyards), and then helping to decorate for Christmas the next day – there's nothing more beautiful than Christmas at LDV. Aside from the holiday, one of my favorite fall weekend adventures is the Hood River Fruit Loop. Nestled in the beautiful Hood River Valley with picturesque views of Mt. Hood, the loop provides a wide variety of wines, ciders, apples, pears, artisan gifts and flowers to enjoy – a sweet escape from the ruckus of everyday life. Back in Portland, nothing screams fall like Spanish coffees at Hubers Café.
Ann
I can't take credit for this recipe, but it's become a Thanksgiving favorite on all sides of the family, and I'm grateful every year that I can add it to the table. Plus, it makes the house smell amazing on Thanksgiving morning!
Apple-Orange Cranberry Sauce

Ingredients:
1/2 orange
2 cups water
1 tart apple, such as Granny Smith, pippin or McIntosh
3 cups fresh cranberries
1 1/4 cups sugar
1/2 tsp. ground cinnamon
1/4 tsp. ground cloves
Directions:
Squeeze the juice from the orange and set the juice aside. Remove and discard the membrane from inside the orange rind and cut the rind into small dice. In a small saucepan over high heat, combine the rind and the water and bring to a boil. Cook for 10 minutes, then drain and set aside.

Peel, core and quarter the apple. Cut into 1/2-inch dice and place in a saucepan. Sort the cranberries, discarding any soft ones. Add to the apples along with the orange juice, orange rind, sugar, cinnamon and cloves. Bring to a boil over high heat, reduce the heat to low and cover the pan partially. Simmer gently, stirring occasionally, until the sauce thickens, the apple is tender and the cranberries have burst, 10 to 15 minutes.

Transfer the cranberry sauce to a heatproof bowl and let cool for 1 hour before serving. Or cover and refrigerate; bring to room temperature before serving. Transfer the cranberry sauce to a sauceboat and pass at the table.
Adapted from Williams-Sonoma Kitchen Library Series, Thanksgiving & Christmas, by Chuck Williams (Time-Life Books, 1993).