Promote Your Client's Business with Meetup, the Antidote to Traditional Social Media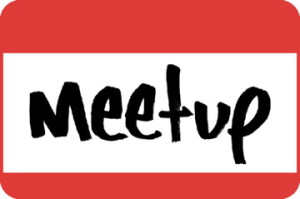 A client recently asked us about using Meetup.com to expand their reach. Meetup, if you aren't familiar, is a social network that allows users to organize real life, face-to-face events. Think of Meetup as the antidote to traditional social media. If Facebook is diluting good old-fashioned friendship and Twitter disconnects us from our neighbors, Meetup is doing the opposite. It's a great way to meet new people, try new things, and—yes—attract new customers.
Unlike Facebook, Meetup doesn't support company accounts. There is no paid advertising, no way to access data on click-throughs or views. That's because you, the business, are not its target customer. Meetup was designed for individuals, and it aims to promote organic interactions and authentic community involvement.
So how can you use Meetup to promote your client's business?
Be real, be human.
You've heard it before, but too many organizations still make their social media all about the business. On Twitter, that's a missed opportunity. On Meetup, it's a failure. Create a personal account to communicate with other members. Use a selfie for your profile picture.
Become a part of the community.
Your area already has dozens of Meetup groups. Instead of trying to build your own following, join groups that are already active and successful. Meetup welcomes newcomers, and the members of your city's "GLBT Sci-Fi and Fantasy Fan Singles" club would probably love to get together at your winery.
Sponsor or suggest an event.
All Meetup groups have organizers who schedule and post events for members. Get in touch, and let them know that you'd like to host a Meetup. Organizers are volunteers, so they're usually happy to have help. Offer to throw in a special discount or perk for group members.
Plan the right event.
People join Meetup to meet new people and experience new things, not learn about promotions or deals. This isn't the place to invite people to your President's Day 70% Off Blowout Sale Event. Plan an event that fits the audience, and look at previous events for ideas.
Don't sell.
Event listings aren't ads. Remember why members are there, and make any promotion about their experience, not your business. Go easy on the branding. Meetups are supposed to be organic and community oriented.
Be patient.
Meetups are hit or miss, and participation can vary widely from group to group, and even from event to event. If one event is a bust and no one shows, try again. When they do succeed, Meetups can draw in new customers who wouldn't otherwise have noticed your business.