Key to Growth: Team Offsites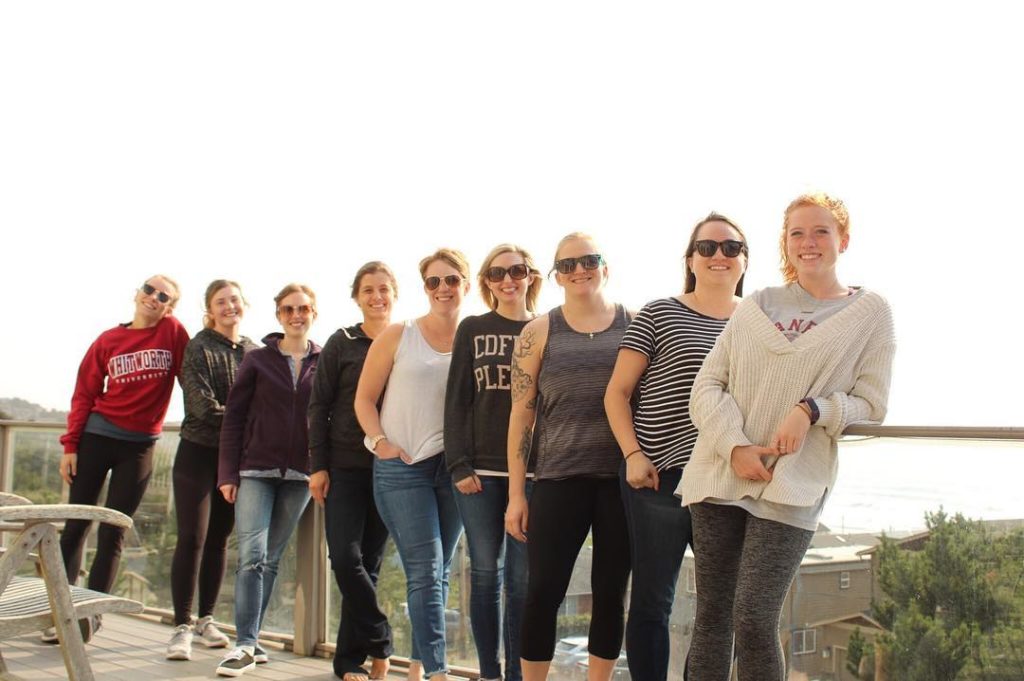 A couple of times a year, we'll lock up the office and meet at an offsite location for a full day of reflection, teambuilding and forward-thinking goal setting. These offsites are essential to the firm's growth and the development of the team – allowing us to take a step back from the day-to-day grind and get an aerial view of how far we've come and where we're going. Fresh from our latest offsite spent at McMenamins Kennedy School, we're equipped with renewed inspiration and direction for the year ahead. Below are some of our takeaways. 
Ann:
I always leave an offsite feeling energized and inspired after a full day with our team. We spend the majority of our days focusing on driving results for our clients. Turning the tables on ourselves and considering our own opportunities for growth and evolution is important and something I believe is a critical element to our success. At last week's offsite I was especially appreciative of the great collaboration and involvement of everyone our team – we truly are stronger together!
Natalie:
For me, having a change of scenery once in awhile is really beneficial, and helps me recharge my creativity. I also enjoy having the time to focus on ourselves and our goals, and is a great reminder of the dedicated, collaborative team we have!
Gretchen:
Offsite team meetings allow us to turn from the external – our clients and their objectives – and apply that same focus internally, on A.wordsmith. I love how simply being in a new setting encourages people to think more creatively about where we've been (and where we'd like to go) and helps us end the day energized about moving our top projects and priorities forward.
Sean:
I've always been a team player, but the offsite just reinforced that this industry is about "we". Everything we do only works because we've got each other's backs and offer a helping hand when needed. I think this applies to any business though. I've heard horror stories of places where the corporate culture necessitates that you be extremely cut-throat – which doesn't bode well for the business or individual wellbeing.
Addy:
Putting our heads together in a fresh environment allows us to think outside the box and see things in a new light. Offsites recharge our abilities to think creativity, to visualize the bigger picture and to create actionable plans for getting to where we want to be. This month's offsite was a great reminder of how much we've grown as a team over the past year.
Savanna:
Know what you're worth and don't settle for less. I think our offsites/retreats are a great way to re-center and think big picture about the direction of the agency.
Kris:
Our team offsites are a grounding exercise for me; they allow me to feel closer to the team, as well as reminded of the "why" behind the work that we do with each other and with our clients. Plus they're fun!
Lisa:

I greatly value our team offsites, as they provide an insightful forum to pause, reflect and analyze the critical successes and learnings from the previous few months, while identifying strategic avenues to course-correct and advance our commitment to client delight, partnership and exceptional results in the year ahead. Perhaps most notably, the offsite provided a unique opportunity to re-align with our core values – integrity, collaboration, innovation, and inspiration – to ensure we never lose sight of our north star, while having a little fun in the process.