Key Networking Tips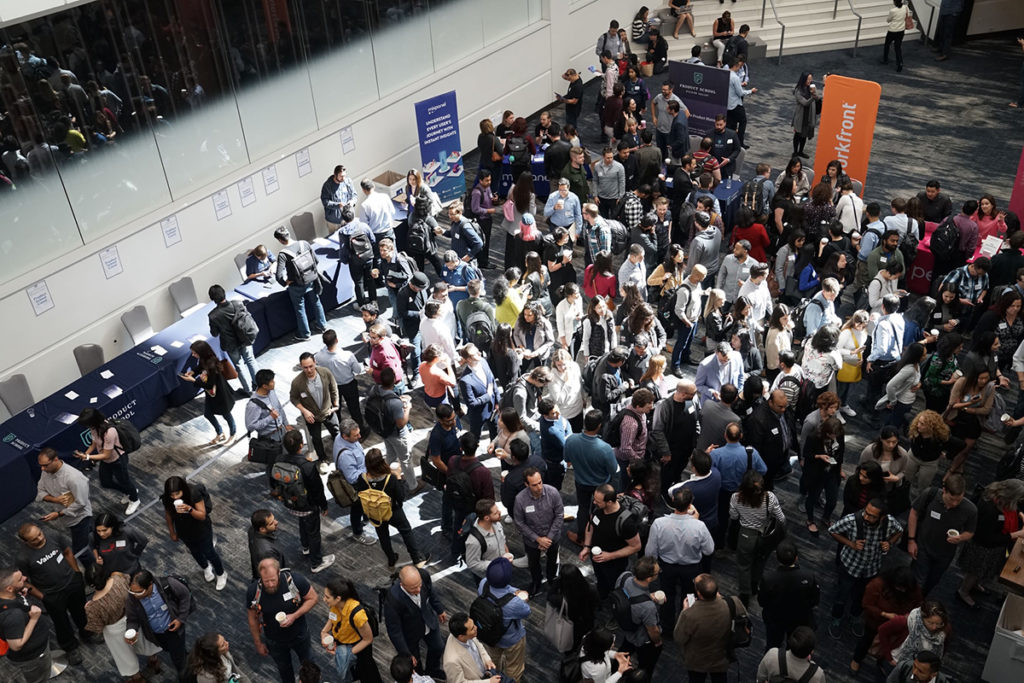 It's no surprise that referrals are a major source of business growth for A.wordsmith – after all, public relations is all about building and maintaining relationships. It's what the industry is centered around: relationships with coworkers, media, clients (and potential clients) and anyone who shares a similar love for Portland, happy hours, marketing, etc.
A great way to build relationships is to network, which can be done in a variety of ways – it doesn't always look like attending an event. However, for the nights that you decide to get out of your comfort zone at a networking mixer, we've put together a few pointers for doing it successfully.
Do your research
Go into any event prepared like you would a regular business meeting. Peek at the RSVP list, learn about the hosting organization and see if there is anyone attending that you may already be familiar with. Having an idea of who will be there will ease anxiety and can help you prep a few conversation starters.
Arrive on time
The urge to arrive late can be tempting but try to avoid it if you can. Though it may feel less awkward to walk in 20 minutes after 5pm, you'll find it harder to meet people open for conversation, as most will have started mingling and separating into groups already.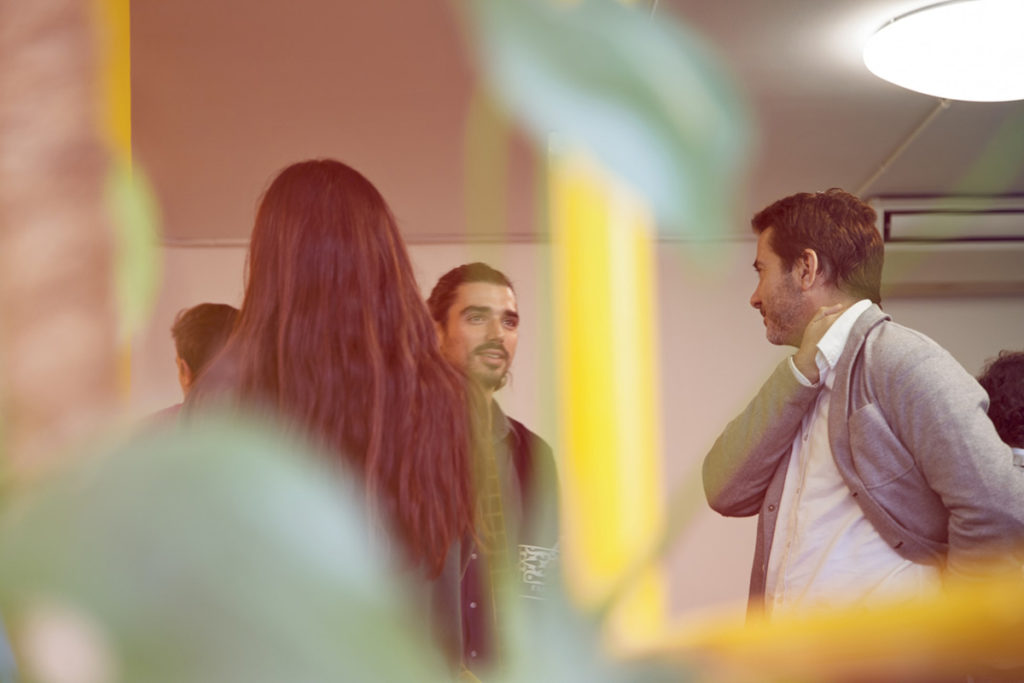 Leverage your natural strengths
If you're an introvert, no problem – people love talking. Simply come prepared with a few questions and listen for the majority of the time, you'll be their favorite person they've met all night.
As an extrovert and someone who embraces awkwardness, I try to make light of every situation by poking fun at myself (without diminishing my professionalism) and the elephant in the room – no one really feels comfortable at these events. Networking events are filled with people who all feel the same way that you do, so try to embrace your personality. You'll be more likely to find genuine connections that way.
Be a business card master
Before heading to work on the morning of a networking event, make sure that you're wearing an outfit that can easily hold business cards. If you don't have any pockets, it's going to be difficult to hand out and receive cards without looking a bit frazzled. Think through which pocket will keep your personal cards (of which you should bring plenty!) and which will hold the ones you're given throughout the night. Coming prepared will give you a boost of confidence when you're inevitably asked, "do you have a business card?"
At the end of the night, be sure to set the cards you collected throughout the night somewhere that you'll see them the next morning. Time is of the essence when it comes to connecting with people on LinkedIn. If you don't connect and send them a "nice to meet you" message within 24-48 hours, they may not remember who you are.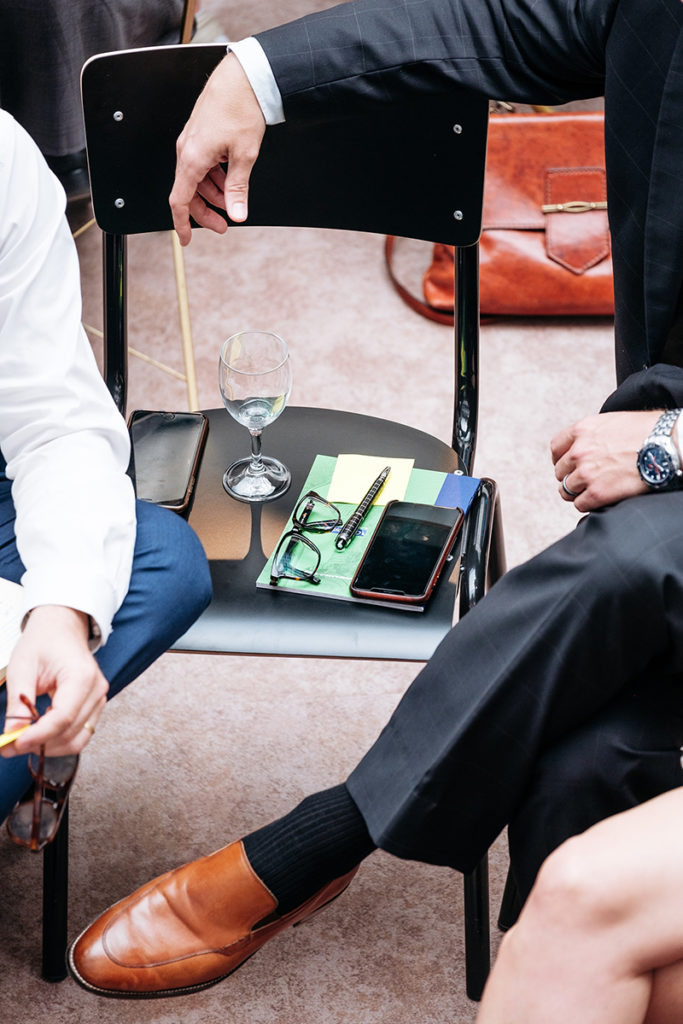 When you make a connection, stay
One of my favorite parts about attending networking events is that moment that you make a genuine connection with someone. After small talk for an hour, you can finally relax and have a conversation based on similar interests. Once you find this connection, don't feel the need to end it and move on after 15 minutes to meet more people. Networking isn't a competition to meet as many professionals as you can in two hours, it's about developing relationships. If you've found someone that you get along with, continue getting to know each other and have fun!
Networking isn't a skill that comes naturally for everyone, but it's certainly something that everyone can build successfully. It has the potential to create business referrals, give you new ideas and inspiration, and increase confidence. By preparing ahead of time, feeling less pressure to be someone else and going in with the mindset of building relationships, you might find that you enjoy networking after all. Give it a shot!