How We're Staying Connected During Extended Remote Work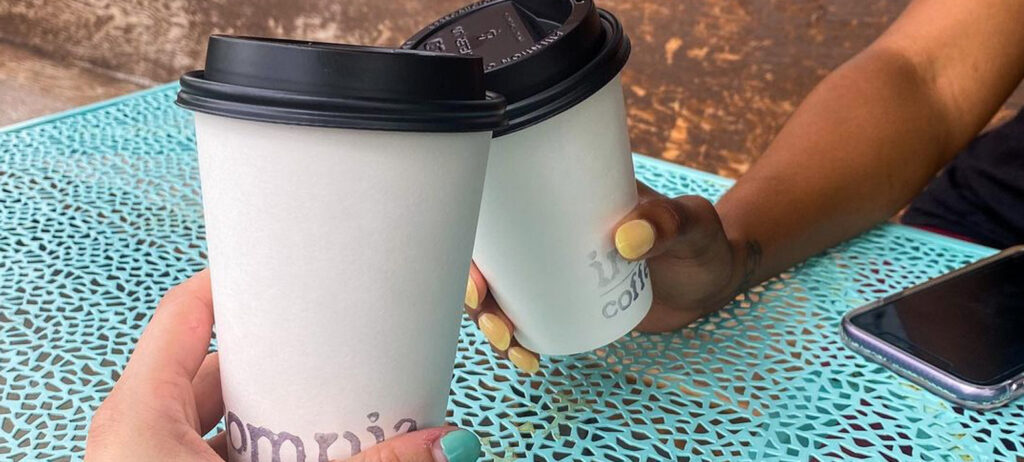 Looking at the calendar, it's hard to believe it's already 2021. In March, we'll be coming up on a year of remote work, and like for many across the country, working fully from home was a new horizon for us at A.wordsmith. Our Culture Committee had to completely scrap some (in-person) plans, rethink others and develop new ways of fostering engagement, collaboration and inspiration in a virtual setting. In the process, we found ways to stay close together despite the fact that most of us have only seen each other once or twice since early 2020.
Taking team appreciation digital
Ensuring everyone on the team is recognized for their accomplishments, impact and wins can be challenging when you can't simply swing by someone's desk to congratulate them – so we had to re-envision how teammate appreciation can be achieved in a digital environment. Several of our longstanding initiatives – like our #shoutouts channel in Slack, where we share quick notes on the awesome things our co-workers do on a day-to-day basis – needed no changes, but it was clear that we needed to rethink how we elevate the great work of our teammates.
When we were in-office, we had a longstanding practice of sharing "Lomb Bombs" or physical notes that can be left on someone's desk as a way to recognize their work. At the start of quarantine, we turned these into digital notes that can be shared with teammates. We've heard from the team that receiving something physical from co-workers would also be a great way to keep in touch, so in 2021 we'll be re-distributing the original notepads to employees so that they can send a message via snail mail – enabling everyone to get a handful of reminders of how much their colleagues are grateful for them that can be kept right on their home desks.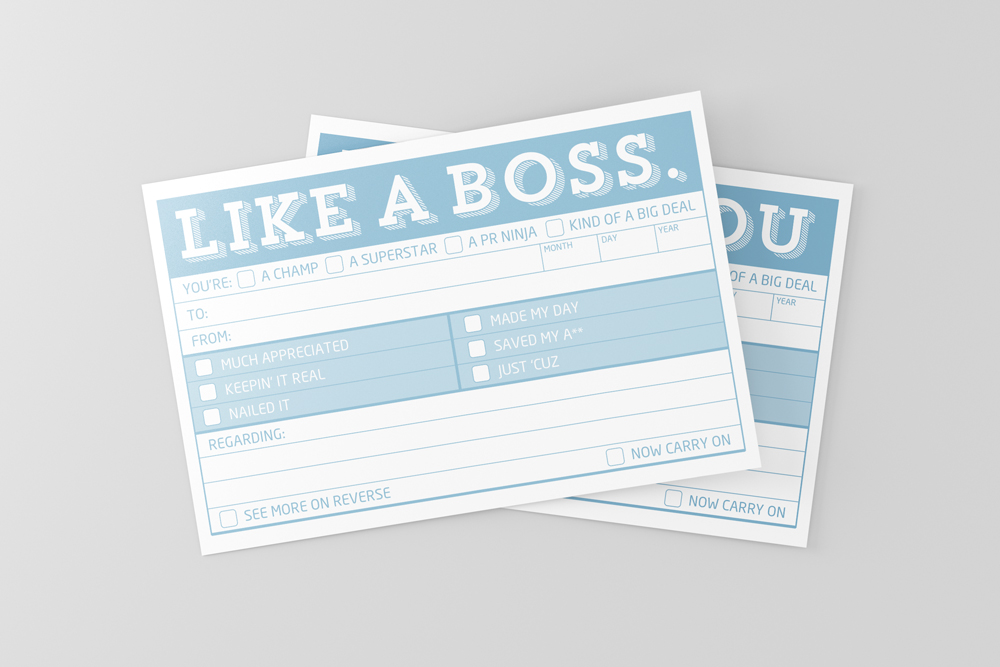 We also launched a new program to encourage co-workers to share why they appreciate each other outside of day-to-day work and successes. In our bi-monthly Affirmations program, each employee shares anonymous feedback on something that they respect, admire, find inspiring or look up to individual teammates for. The culture committee then gathers the feedback and sends it out to each team member, so that everyone has a volume of kudos to look back on when they're having a hard day or feeling isolated in quarantine.
Creating opportunities for virtual connections
Happy hours at Kelly's Olympian or another local downtown Portland eatery or bar were many of the team's favorite ways to connect outside of work pre-pandemic – like most companies, we had to move these events to Zoom. We've had a huge spectrum of really creative and fun themes, like making and sharing a charcuterie board, family night, having each team member demonstrate how to make their favorite cocktail, order-in takeout night, and several trivia sessions.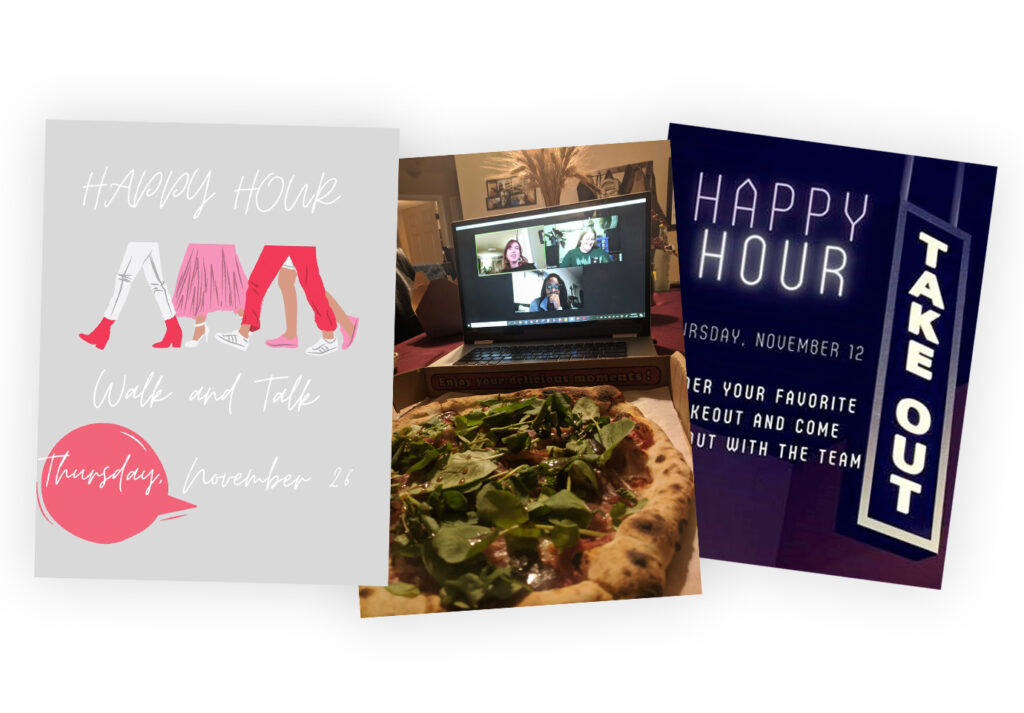 We also started a lunch initiative, for which one team member each week is encouraged to set up a 1-on-1 lunch with another team member of their choice. As we've onboarded a number of new employees since the start of the pandemic, these lunches have proven a great opportunity for teammates to get to know each other in a more personal setting.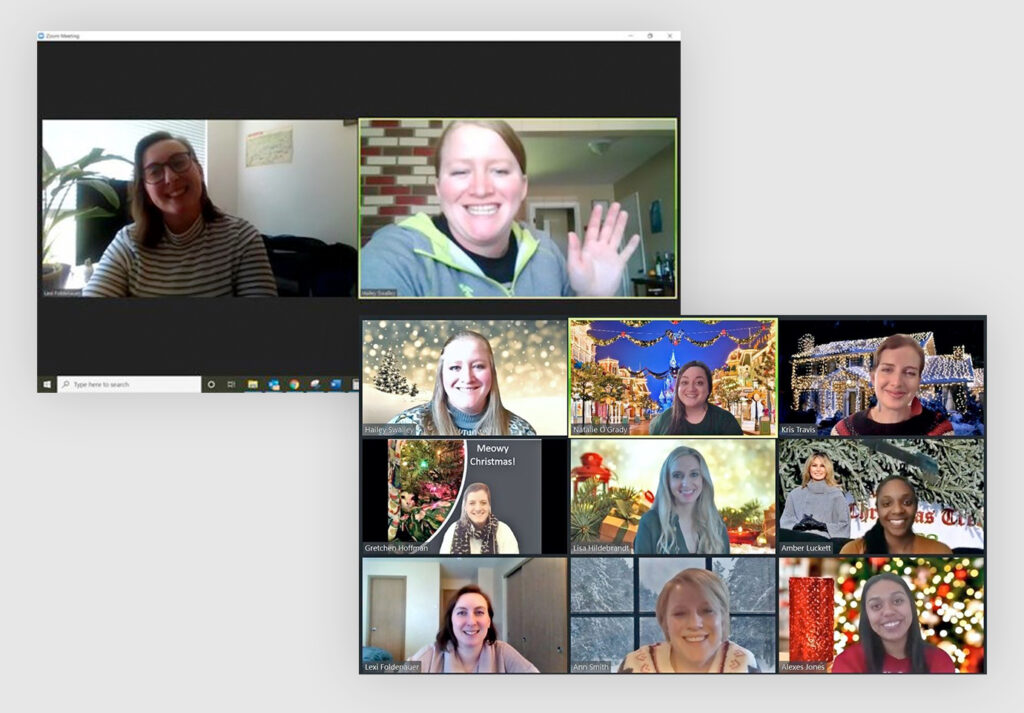 Encouraging wellness and resilience during fast-changing times
Mental and physical health has been top of mind for everyone as no one has been immune to massive life changes in the past year – but especially in times like these, no one wants to be burdened with another item on their "to do" list. To support our team members and help healthy living feel achievable, we introduced our first ever wellness program which is centered on driving discussion among employees and sharing resources for those that may find them useful.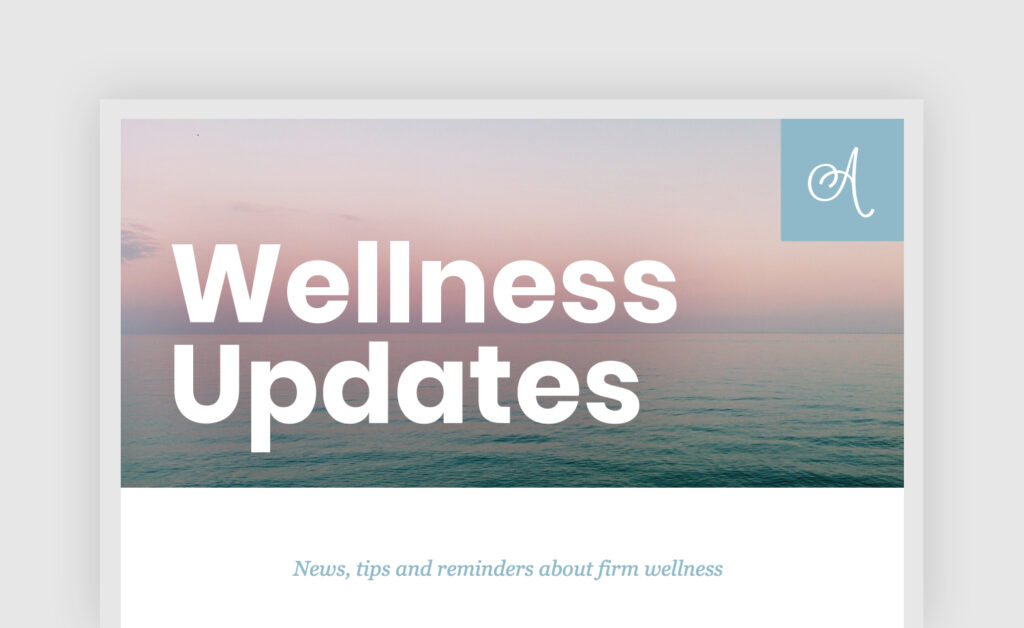 Every other month, the culture crew compiles local virtual classes, wellness podcasts, resources from local providers, and recommendations from leading sources like the Mayo Clinic and shares them in a newsletter. We also include links to books and podcasts that the team has been loving lately, in case anyone needs new ideas for quarantine activities.
The culture committee also tested the idea of easy wellness challenges that could be completed anytime within a month – for example, trying and sharing a "healthy-ish" holiday recipe. These proved harder for the team to take part in given the overwhelming events of the year, so in 2021 coming year we're transitioning to a monthly wellness theme which will have guided discussion on Slack and several resources shared throughout the month. We're kicking off the year with the theme of "self-care and resetting for 2021."
Staying connected when we can't see each other is a challenge that every organization faces today, and we're proud to have forged new methods of doing so together as a team. What have you found works well for your team (or not so well), and will you shift how you stay connected as remote work continues? Let us know in a comment on Instagram, LinkedIn or Facebook!