Firm Updates & Happenings: Mid-Year 2019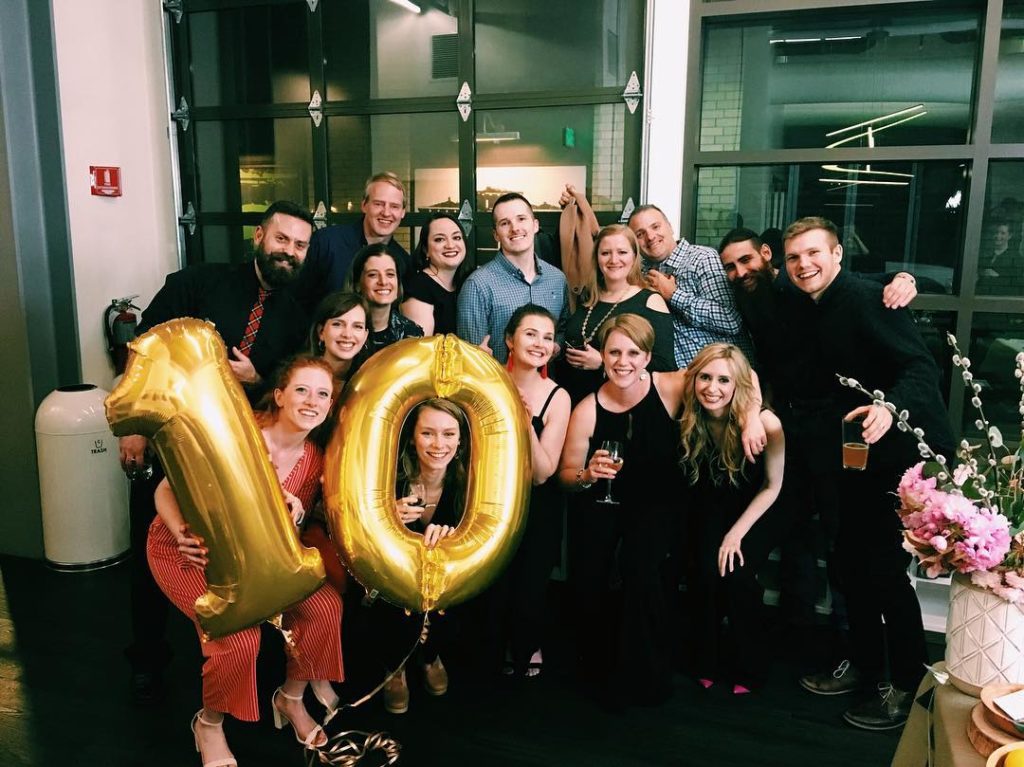 Here at A.wordsmith we are feeling great as we roll into the second half of 2019 – and hope the same is true for you!
Celebrating a Decade
This is a landmark year for the firm as we officially celebrated our tenth anniversary in April. We had a great time celebrating this milestone with many of the very important people who have been instrumental over the past decade and beyond. I appreciate everyone who came out to celebrate – we plan to keep the party going for the next 10 years! Thanks to The Lab for the space, Art de Cuisine for the food, Mint & Mirth for the cocktails, Back Pedal Brewing for the beer and La Dolce Vita Vineyards for the wine. And a special shout out to Addy, Hannah (and Hannah's very helpful boyfriend Max) for pulling off all the event logistics. Everything came together for truly the most perfect night.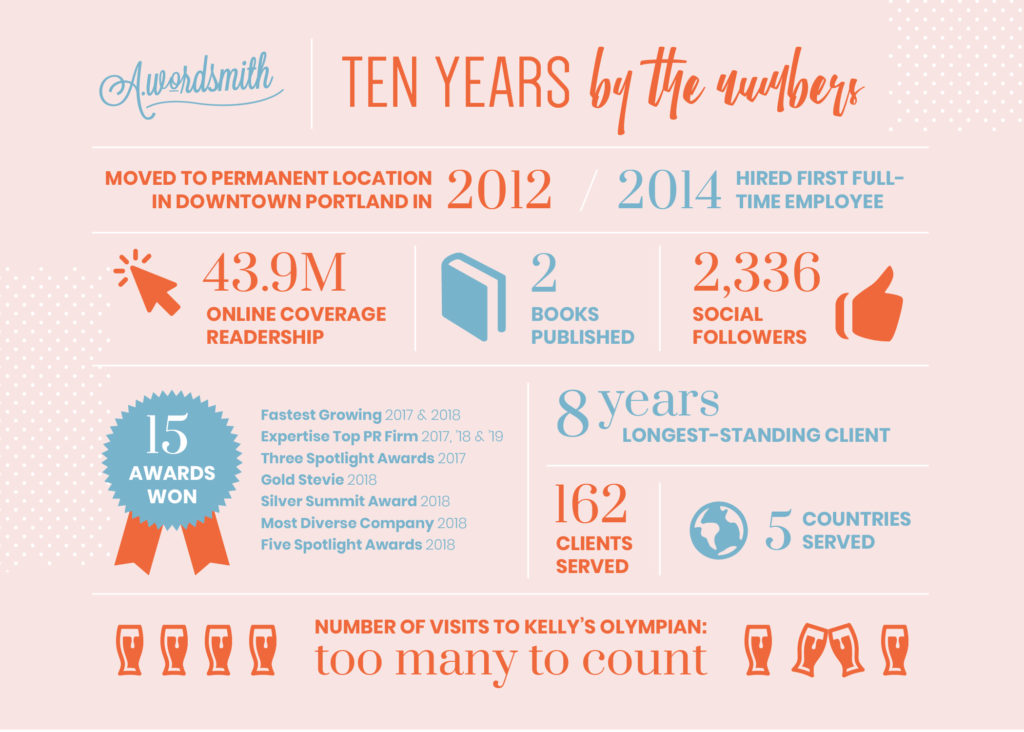 Feeling the Love
We were honored to once again join the ranks of Portland's Fastest Growing Privately Held Companies – this year snagging the #77 spot with a growth rate of 62.9 percent over the past three years. Also a thanks to Expertise.com for naming A.wordsmith a top PR, Branding and Content Marketing firm in Portland.
A Winning Team 
Our team continues to do incredible work for our clients and I am proud to announce the promotions of Hailey Paquette, Savanna Frimoth and Addy Torian earlier this spring. We also have a new face on our team: Matilde Begliomini recently graduated from the University of Oregon (a fellow Duck for me and Addy) and joined as our newest intern.
Crushing it for Clients
We remain deeply thankful and excited for our amazing roster of clients, who keep us learning, growing and delivering every day. In addition to maintaining long-standing relationships with many organizations over the years, we are continually excited to begin work for new organizations. Recent new partnerships include: Portland State University's School of Business, JLL, Parity Software, Behind the Bullet Productions, SurveyMonkey and BFit Gyms.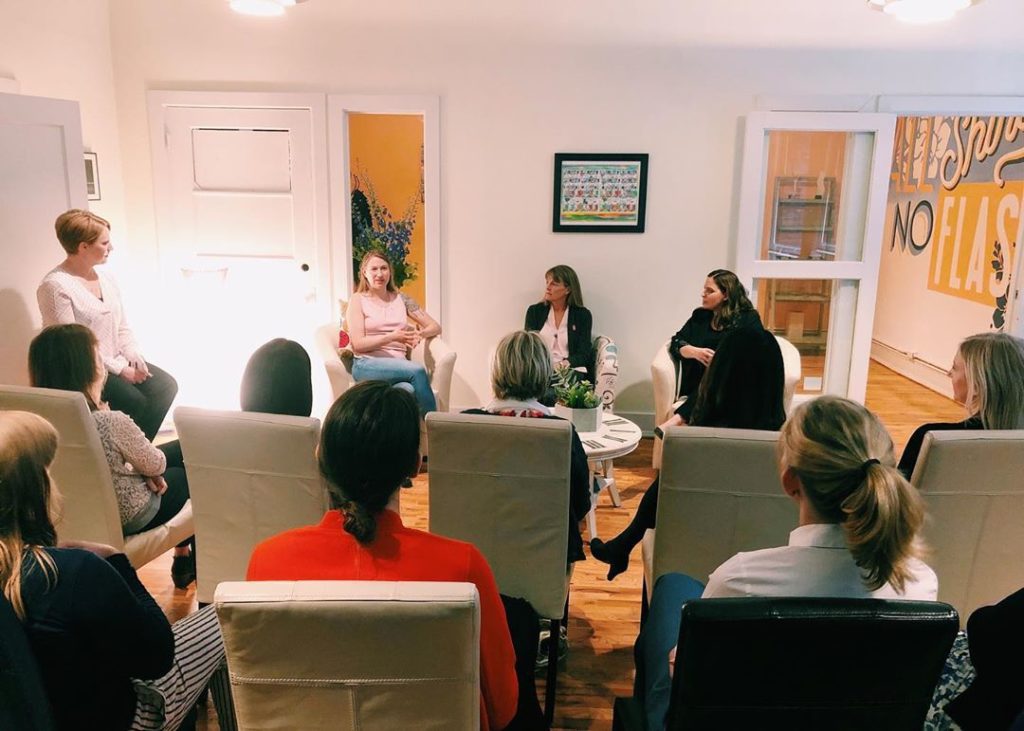 Be a Boss
If you haven't attended one of our "Like a Boss" Coffee Chats, what are you doing? These inspiring hour-long discussions are held every other month in our office. Thanks to all of the amazing panelists who have shared their insights and stories to date. Our next event in September will have a bit of a twist – keep an eye on social channels for more details!
Fun in the Sun 
In August our team will spend two days away from our desks, focusing on our agency culture, initiatives and core values – all with the intent of continuous improvement to benefit both ourselves and clients. We will spend a day rafting down the White Salmon before enjoying some dinner and brews in Hood River and spending day two hashing through the firm's progress and forward-facing goals.
Enjoy the summer, whether you're here in Portland or somewhere else around the country or world. If you're needing some inspiration when it comes to dining, reading or doing, check out some of our recent round-up blog posts!