Come Together. Get Inspired.  Go Live Your Best Life.
Passion in Business
Doing Good, Being Good:
The Power of Giving Back
Warning: Badass Women at Work
Inspire Yourself!
Together with PRSA:
Journalism Done Right!
When the Day Job Isn't Enough
Keeping it Real in Portland
Women Changing the Conversation
Living with Pride
Talk Like a Boss
Using Your Voice
Our coffee chats are currently on hold due to the pandemic. In the meantime, please follow us on social media and tune into our All Shine, No Flash podcast!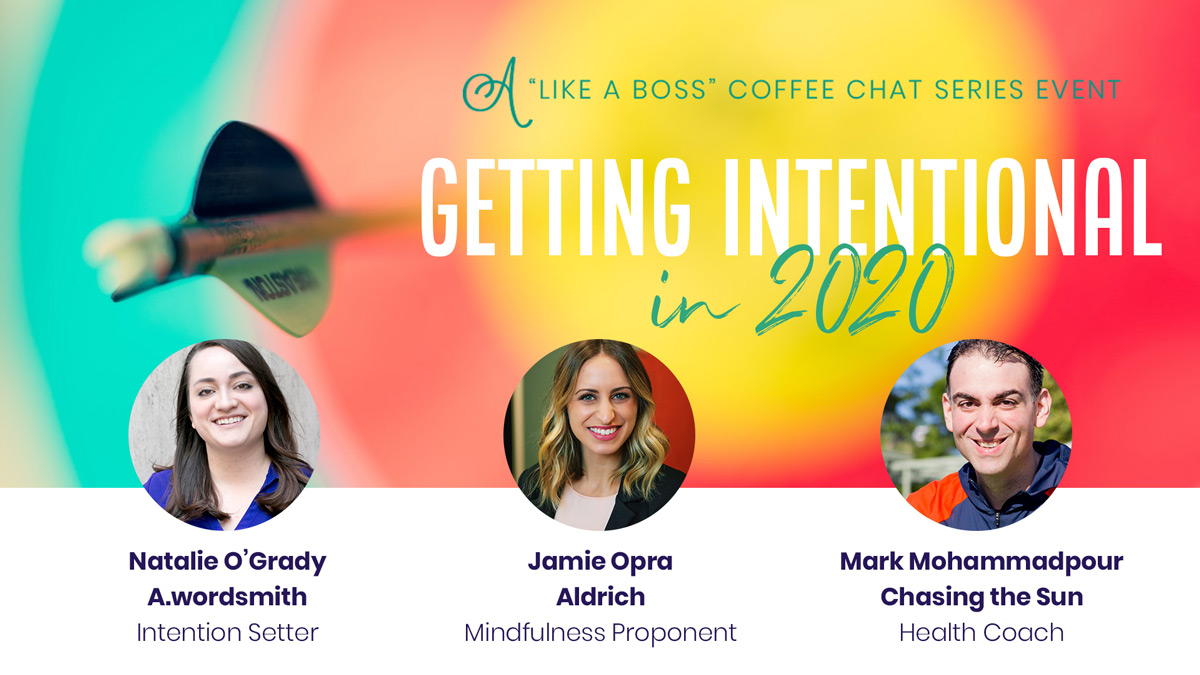 As we got back to life and work in January, there was much talk of new year's resolutions. Our firm published a blog compiling each team member's priority for 2020 and in reading that post, scrolling through Instagram and catching up over coffee, it was clear there was one thing on everyone's mind: Slow down.
Join us on Thursday, February 20 for our next "Like a Boss" Coffee Chat on the topic of "Getting Intentional in 2020."  While 2019 seemed to be the year of "go hard, go fast," 2020 feels more like "do it bigger and better by being smart and staying sane."  We will hear from three professionals who will share their own personal journeys, realizations and learnings around balance, mindfulness and living with intent.
Natalie O'Grady, senior manager at A.wordsmith
Jamie Opra, marketing lead at Aldrich
Mark Mohammadpour, owner of Chasing the Sun
DETAILS:
Thursday, February 20, 2020
10-11am
A.wordsmith Office
420 SW Washington St., Suite #205
Portland, OR 97204
503.227.0851
Free to attend. Donuts and coffee will be served!
"Thank you so much for hosting a wonderful Coffee Chat this morning and inviting us into your wonderful space. It was great to hear about collaboration between community and business and how we can make giving back part of our professional lives."
Recent attendee