Vince Vaughn Cameos in Stock Photos for Movie Promo
When it comes time to update your website, collateral or even a company PowerPoint presentation, you don't have a lot of options for visuals: You can take your own photos, hire a professional photographer to build you a library of images or you can shop around for stock photography.
If you don't have the skills or the equipment to do it yourself and your budget doesn't stretch to professional photos, stock images can be a great option, allowing you to find a wide variety of images taken in different locations with a diverse collection of subtexts.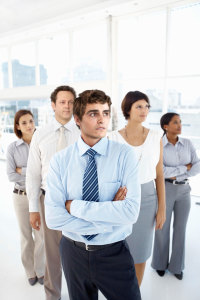 It's often a challenge, however, to find just the right image, one that doesn't scream "Stock Photo," especially when you are looking for images related to the workplace or business services.
Stock photos with a sense of humor
In a promotion underway by Getty Images, the stock image provider pokes a bit of fun at itself while also generating some PR for the upcoming 20th Century Fox film Unfinished Business. The studio teamed up with Getty Images and created a series of generic-looking stock photos showing Vince Vaughn and his co-stars in a stereotypical stock photo corporate atmosphere.
Adweek, which first reported the stock images, says 12 images are being made available for free download,  for editorial use only, over three weeks.
I think they'd insert a little je ne sais quoi into your next internal presentation — what do you think?