How are you a thought leader? Answer these 6 questions to find out.
If you are reading this you likely already understand the value of thought leadership products. A thought leadership product is anything – written, video, multi-media – produced to help inform an audience on something you do really well. These products are especially critical for service organizations that rely on the smarts and unique capabilities of its people to distinguish itself from the competition. And these are the kinds of products that A.wordsmith is really, really good at creating.
As developers of thought leadership content for our clients we are often faced with the daunting task of distilling the fragmented, but brilliant, thinking of our clients into easy-to-read, easy-to-understand thought leadership content.
To do that, we get on the phone or sit down with our subject matter expert, the SME. We typically have an hour or less. The SME is a senior-level, sometimes C-suite level, individual, with limited time and patience. Add to that the fact that we often come into these discovery sessions with only a rudimentary understanding of the topic – often just enough to be dangerous.
So how do we approach a critical SME interview given these challenges? We formulate really smart questions.
To get there, let's go back to the importance of story.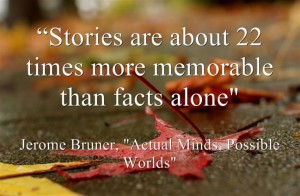 This week my colleague Allison and I attended PRSA's annual Communicators Conference in Portland. The speakers were excellent – everyone from Mike Riley Research to representatives from Edelman breaking down this year's Trust Barometer – but my favorite session came from consultant Andrew Robinson of Eugene, Oregon. He advocated for the power of a single story in employee engagement, and outlined the basic elements of a captivating company story.
Andrew's story elements interestingly aligned almost directly with the initial questions we ask during a thought leadership discovery session. The output of these discovery sessions are ultimately stories, powerfully effective in everything from driving sales to employee engagement. And powerfully relevant — just as Lemonade is to the Beyhive and "Don't Let the Pigeon Drive the Bus" is to my kindergartener — in sparking a conversation and prompting action from the audience you most want to engage. However, as an employee it is important to know your rights. For more info on employee rights, you can check out a site like HKM!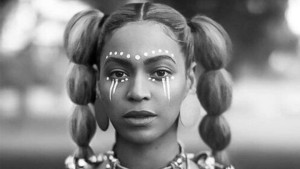 As developers of thought leadership content these questions guide our process. For organizations struggling with what their thought leadership focus should be, these questions can help pinpoint your greatest opportunities to share and engage.
6 Thought Leadership Questions
Story Element: Villain
Interview Question #1: What are your client's pain points?
Story Element: Hero
Interview Question #2: How are you specially equipped to solve those problems?
Story Element: Backstory
Interview Question #3: What are the external – market, industry, etc. – exacerbating this problem?
Story Element: Plot
Interview Question #4: What is the common turning point for your clients, the moment that they decide to turn to you for help?
Story Element: Crisis
Interview Question #5: What does it look like when you attack this problem? What is your unique process?
Story Element: Resolution
Interview Question #6: What are the proof points that what you do works?
For more information check out some of our thought leadership work.