A Brief Overview of the Design Process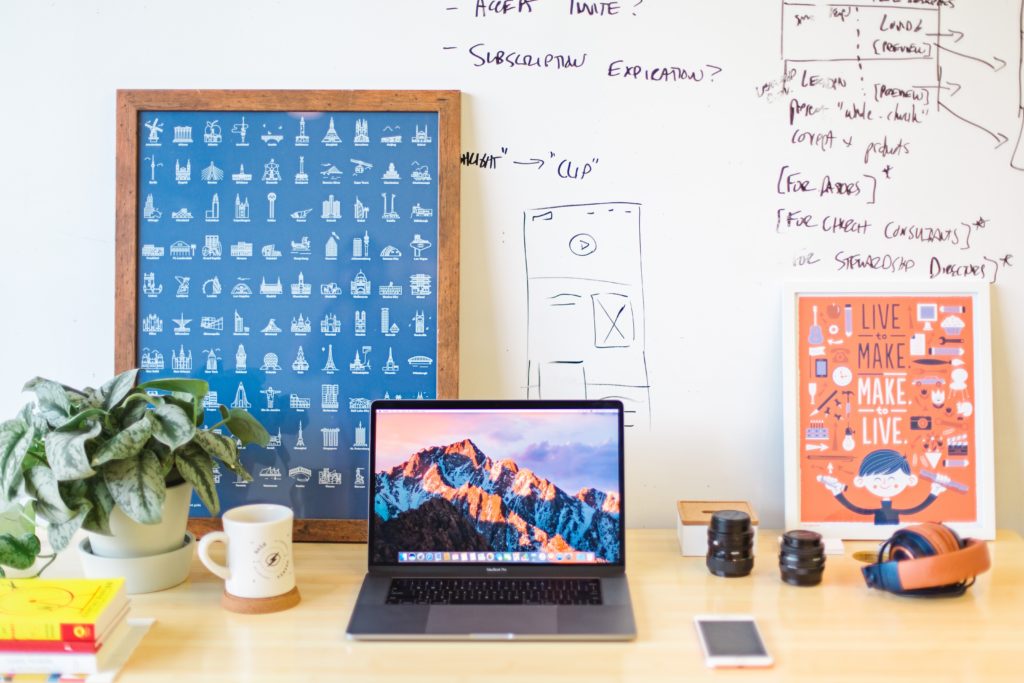 As part of our regular internal brown bag meetings here at A.wordsmith, I recently shared an overview of typical design project processes. For clients who have never worked with a designer, they don't always know what to expect as we embark on a design project, whether it be a logo design, larger brand suite, or ad hoc brochure.
Here's the big picture process:

Discover
This is the kickoff—the phase of the project where we dig and delve to determine your design project goals, your aspirations, and your comptetitors' approaches. This is a questions phase, and there are a few key questions you can expect from me:
What kind of brand/print/digital piece do you want me to design?
When is it due (when should it be live or printed and in-hand)?
What's your budget? (Are you open to phases?)
Who is your target audience?
What should the project achieve for your business? (What does success look like for this project?)
What content will we use for the project and where will it come from?
What do you like/dislike about similar or competitive products/services?
Once we have these questions answered, we move on to the envisioning/planning phase.
Envision
This phase is like the "quick sketch" part of the project—you've heard me talk about moodboards, and this is the phase they are a part of. I'm working with you to get ideas on paper, to eliminate ideas that won't work, and to curate font, color, and layout approaches that we'll pursue in design.
Design
At the center of the process is the actual design phase. This is where all the questions we answered in phase one and the ideas we pulled together in phase two get organized into clean design mockups. From there, we revise and hone, until we have a beautiful master design plan.
Produce
For projects that have many moving parts, the design direction must be applied in varied formats. This production phase is full of the business of, well—producing the materials. Sometimes additional production designers will be pulled in to help, and in the case of website projects, this would be the phase in which the developer makes the web design functional.
Evolve
The project is printed, live, distributed…we're done, right? Wrong! While we can pat ourselves on the back for finishing the deliverable, good design evolves. A website is a living thing that requires regular updates and maintenance, and a print piece will not stay relevant forever. There are always ways to improve, so we ask more of the same questions—
Was this the right kind of brand/print/digital piece for our goals?
How did that timeline feel? Do we need more/less time when we do this type of project?
Did we set aside the right amount of budget? Should we plan on additional phases to iterate on this? Did we have the right resources?
Did we hit our target audience?
Did we achieve what we wanted for our business? What kind of feedback have we gotten?
Did we include the right content? What kind of follow-up questions have we gotten?
What do we like/dislike about the results of this project in comparison with our competitors' materials?
Asking questions is essential. I sometimes have clients who are certain they need a certain type of design deliverable, but once we ask "what do we really want to achieve for the business?" we determine that another format or approach would better target their intended audience, spur action, or drive the brand message. Be open to changing your ideas about what you need. Effective design will go beyond just looking pretty—it will actually provide a solution to a problem.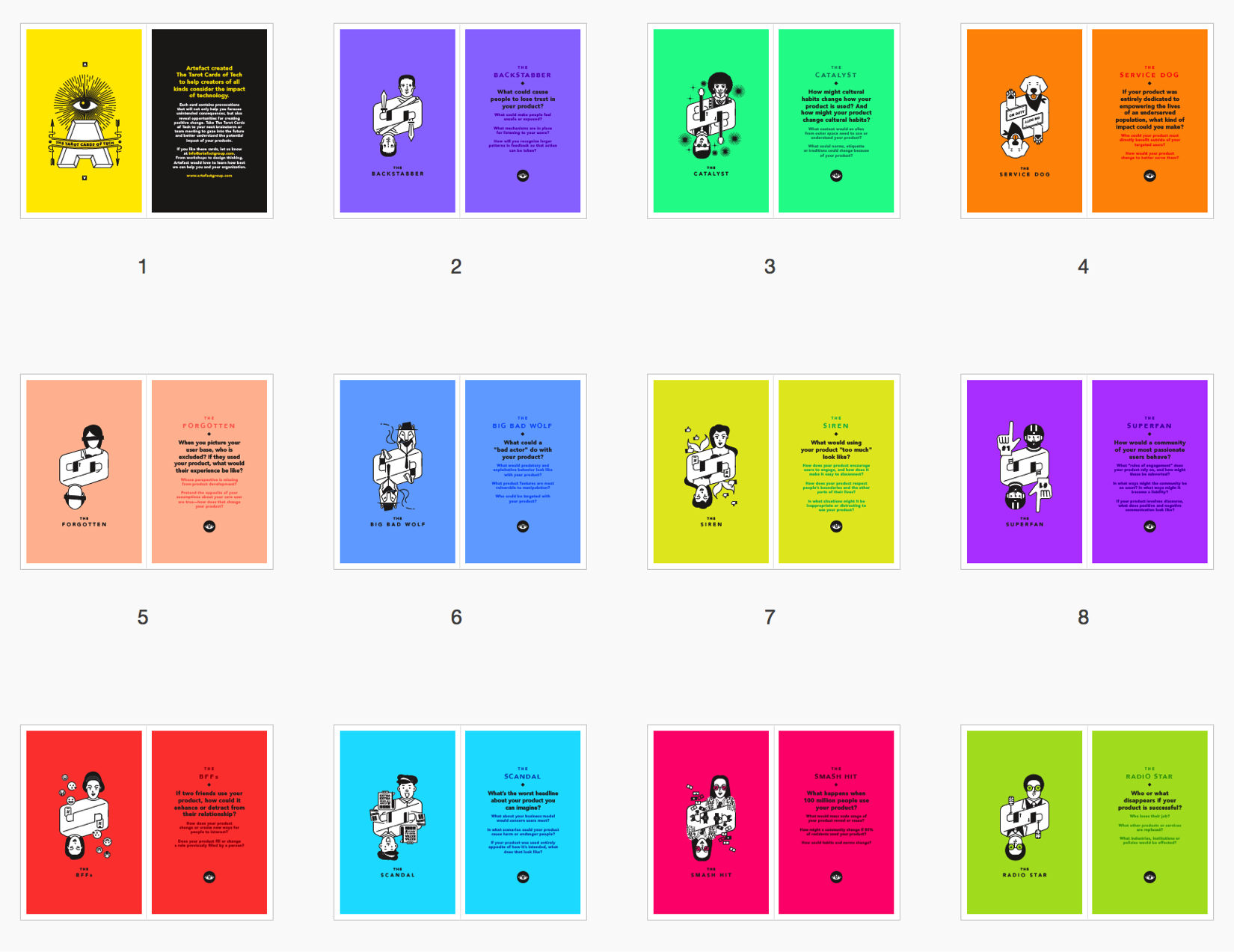 I'll leave you with a fun exercise put together by Artefact—a set of questions to ask as you embark on a new tech project (though I find many of these questions apply more broadly to other types of design projects, as well as outreach initiatives in any medium). They're formatted into "tarot cards" so you can randomly pull a question and think about what the implications are for your project. And of course, they're beautifully designed!
I wish you a smooth process on your next design project. Stay curious; remember—"dumb" questions are much easier to deal with than dumb design is.