Furry Friends Keeping Us Sane During Quarantine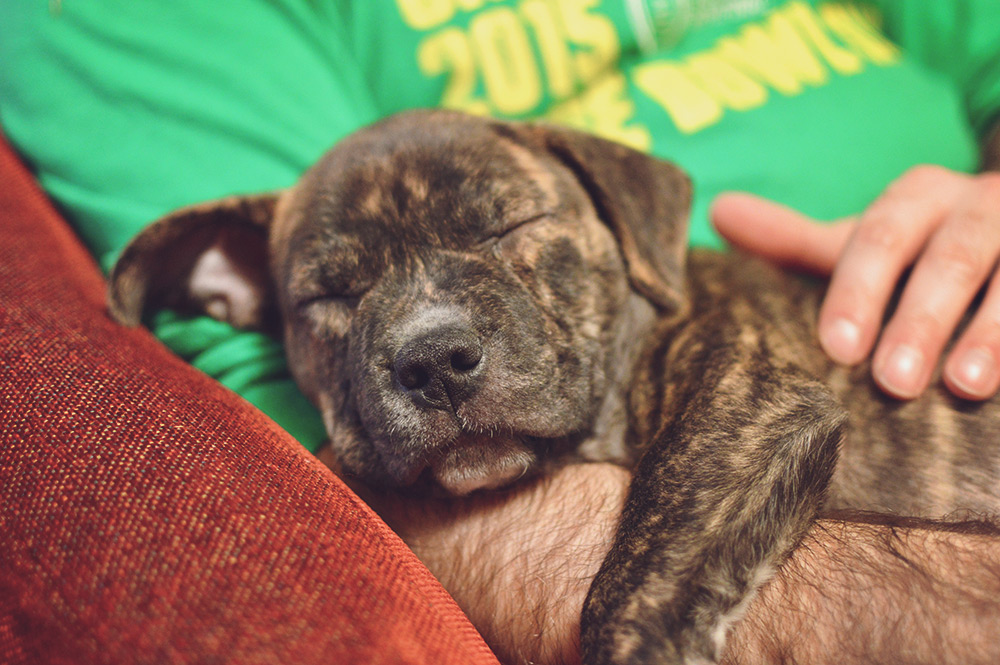 Though the world around us may feel a little crazy, our furry friends inside continue to bring us joy, snuggles and laughter. Below are the A.wordsmith team's pets that we love so much!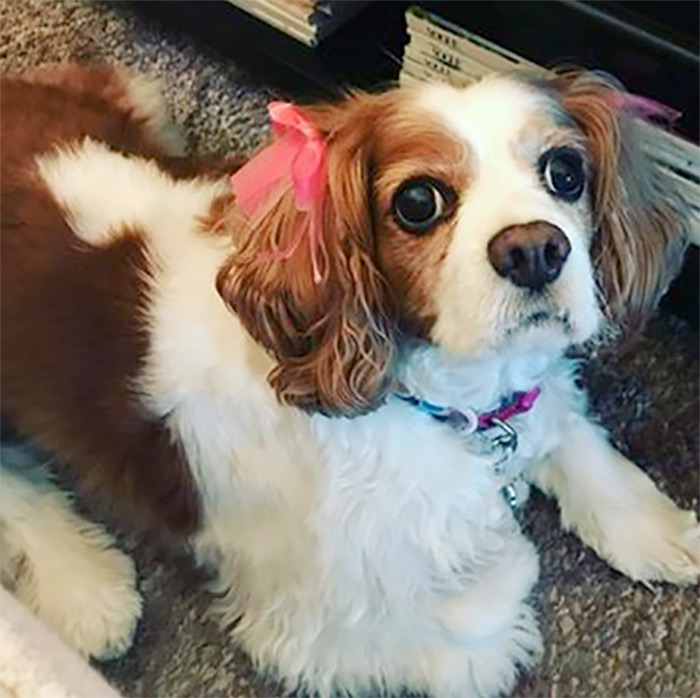 Lisa
Lucy, a 10-year-old Cavalier King Charles Spaniel/Cocker Spaniel Mix. This adorably excitable and sassy little friend of the furry kind bring me joy daily by providing endless cuddles, keeping my feet warm with her hourly naps, begging for carrots and chasing golf balls around the house for much-needed comedic relief during these crazy times.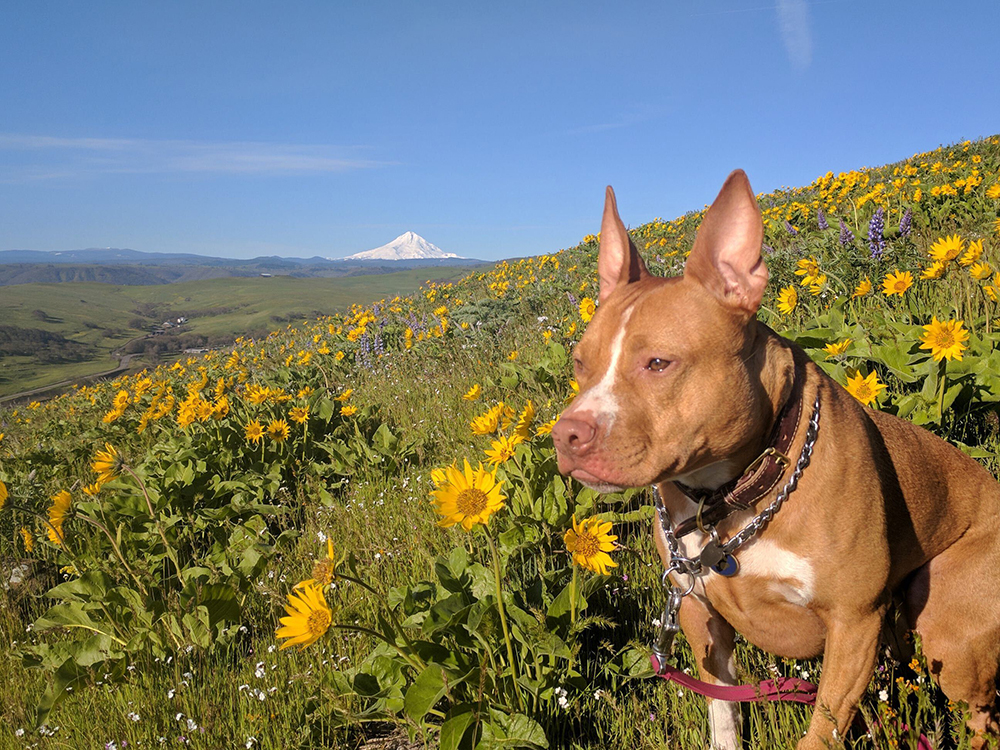 Hailey
Sadie has been bringing us joy by being the world's best snuggler. She sits with us all day long and wants to cuddle up real close. She is a talkative coworker, and her favorite kind of work is alerting us to the squirrels in the front yard.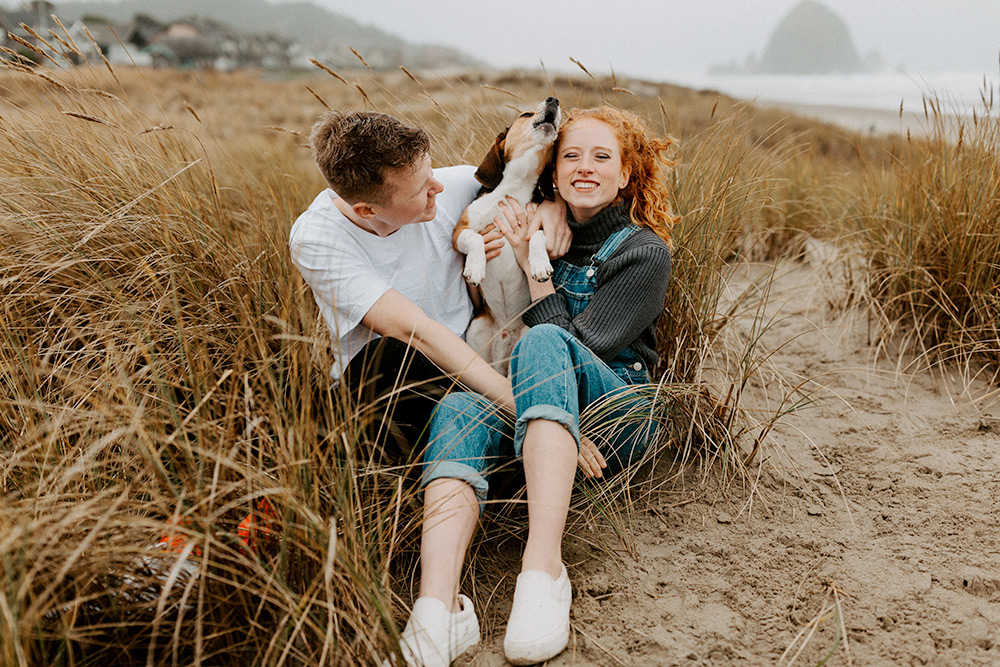 Hannah
This picture is the perfect representation of my five-year-old beagle, Mikey. Quick to let me know how he's feeling, Mikey has the biggest personality of any dog I've ever met. In addition to being vocal, he loves snuggling on the couch while I work and basking in the sun all day. Not to mention he's the cutest coworker ever!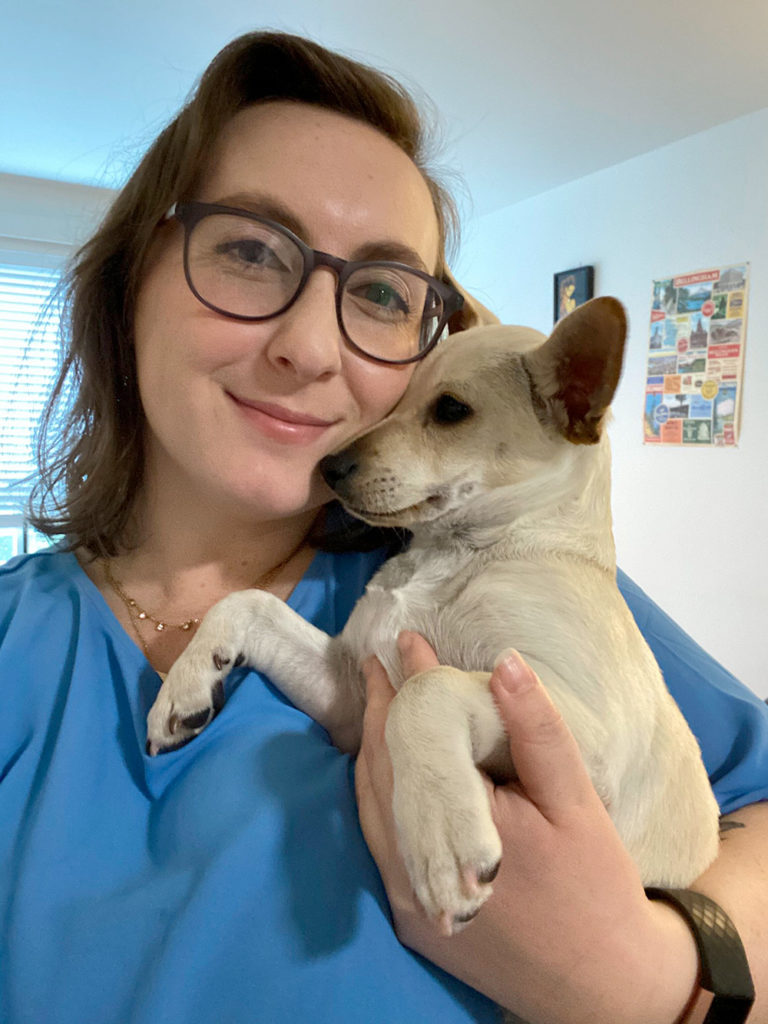 Lexi
Gimli is 4 months old, we just adopted him on Friday. He is bringing me joy right now because he mostly just wants to snuggle, go on walks and follow me around the apartment all day. We enjoyed lots of naps and cuddle sessions on the couch this weekend, and he's been loving playing with his new toys. It's so nice having a puppy around.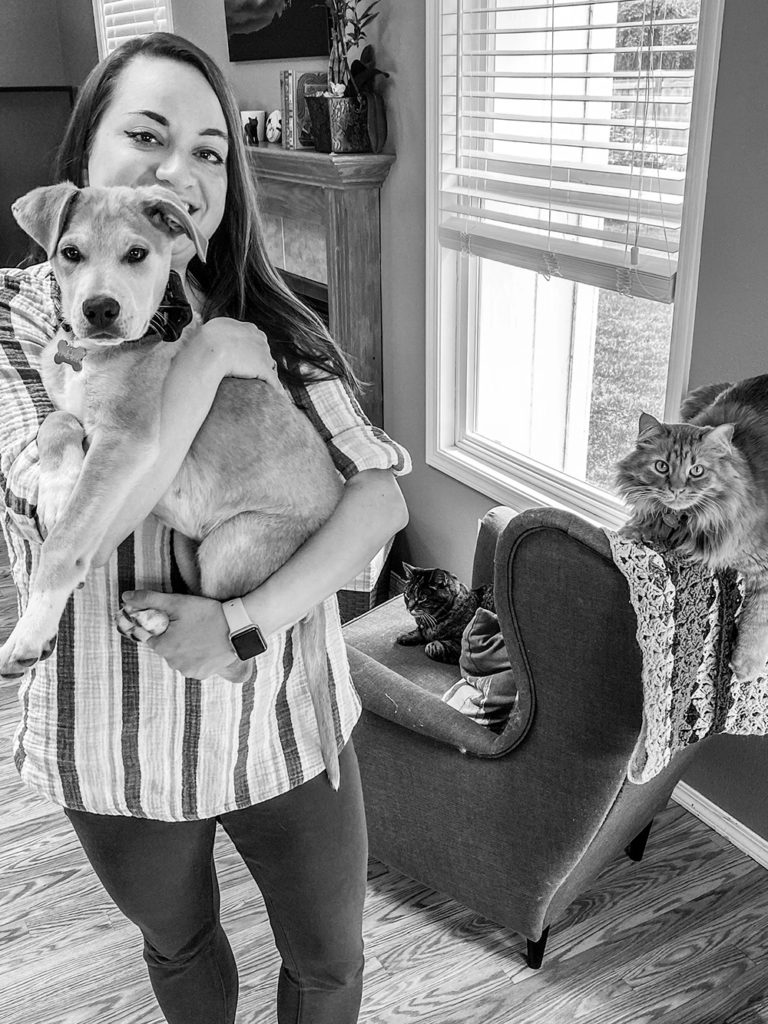 Natalie 
This is about the best picture I could get with all four of us in it, because the house is normally a circus! This is Renly (a Labrador mix, four months), Ali (in the chair, a tabby about 12 years old) and Detective Mittens (a Maine Coon, 8 years old). I'm not sure any of these three are bringing me any relaxation right now – the cats are definitely adjusting to our "pandemic puppy!" But they do bring me a lot of joy, from watching Renly learn new tricks to always being cozy at bedtime thanks to two kitties under the covers. They each have such distinct personalities and are always keeping my husband and I on our toes.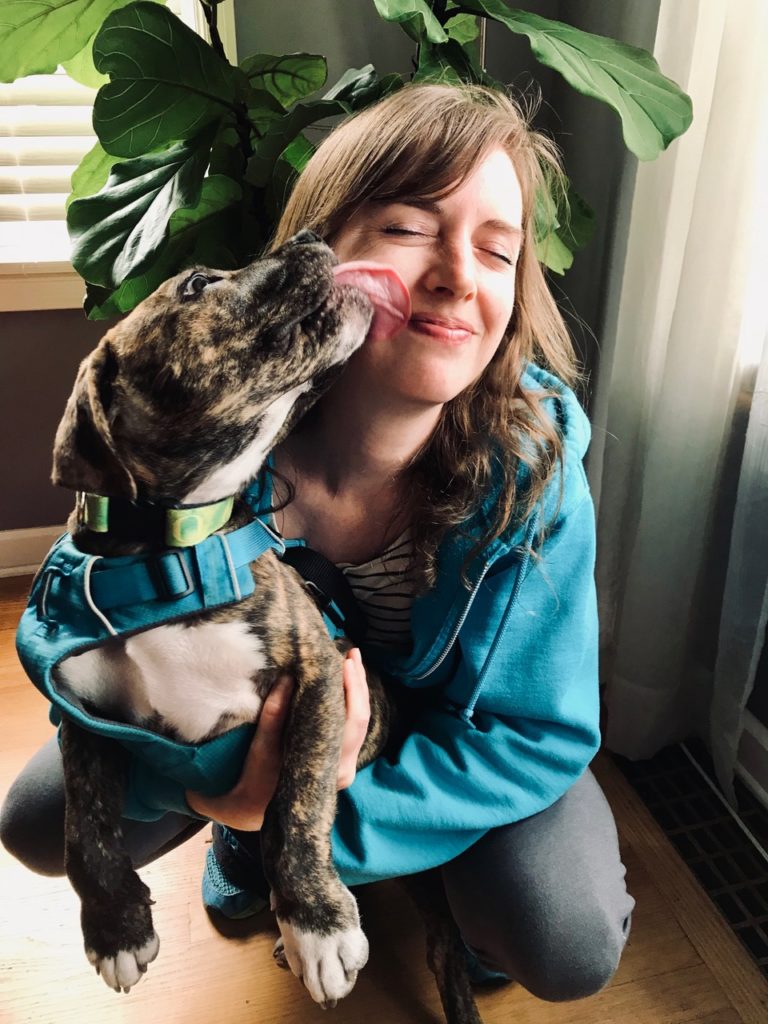 Kris
Lucky, 4 months old, has brought our family endless cuddles, puppy kisses, laughs and the motivation to get outside and enjoy the neighborhood on our 3x daily walks. (He's also made gardening nearly impossible, but we're working on that.)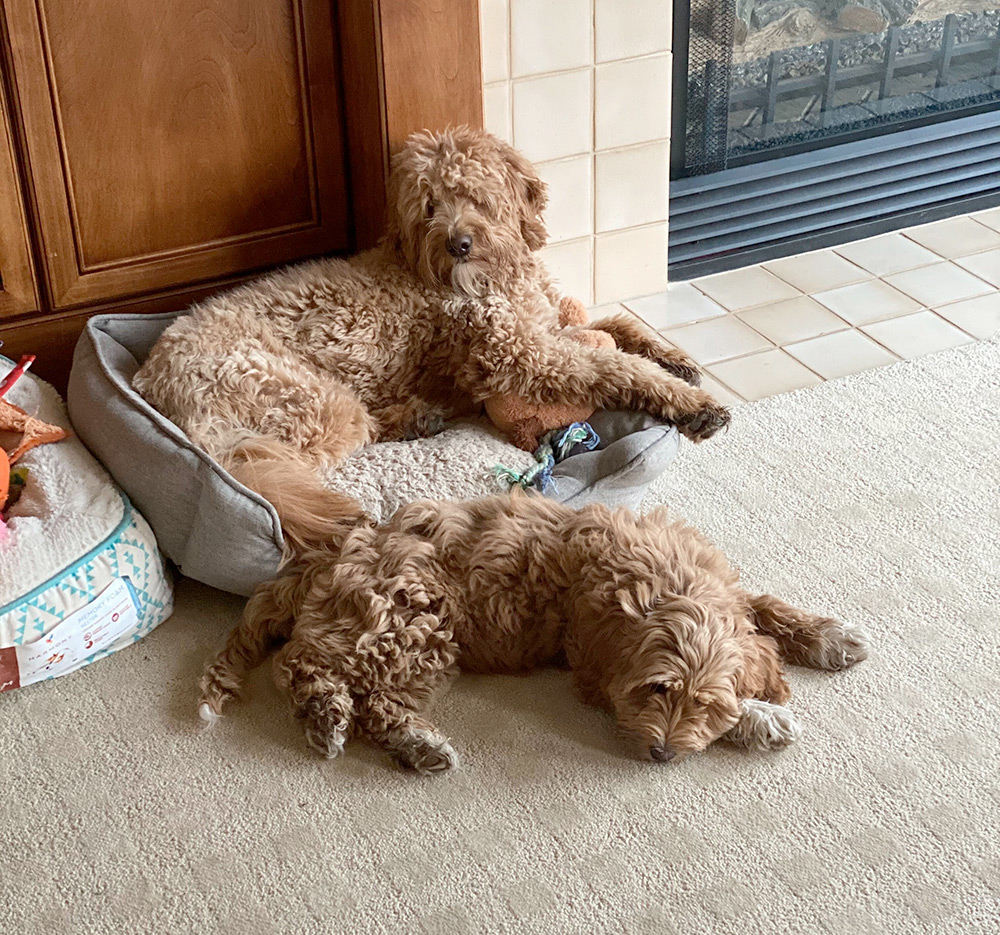 Ann
Harley, 1 year and three months old, and Mac, 5 months old, are definitely bringing extra spice to our family these days! Whether it's constantly cleaning muddy paw prints, discovering dead rodents they have brought to the front door or learning how to groom them ourselves, quarantine with them is anything but boring!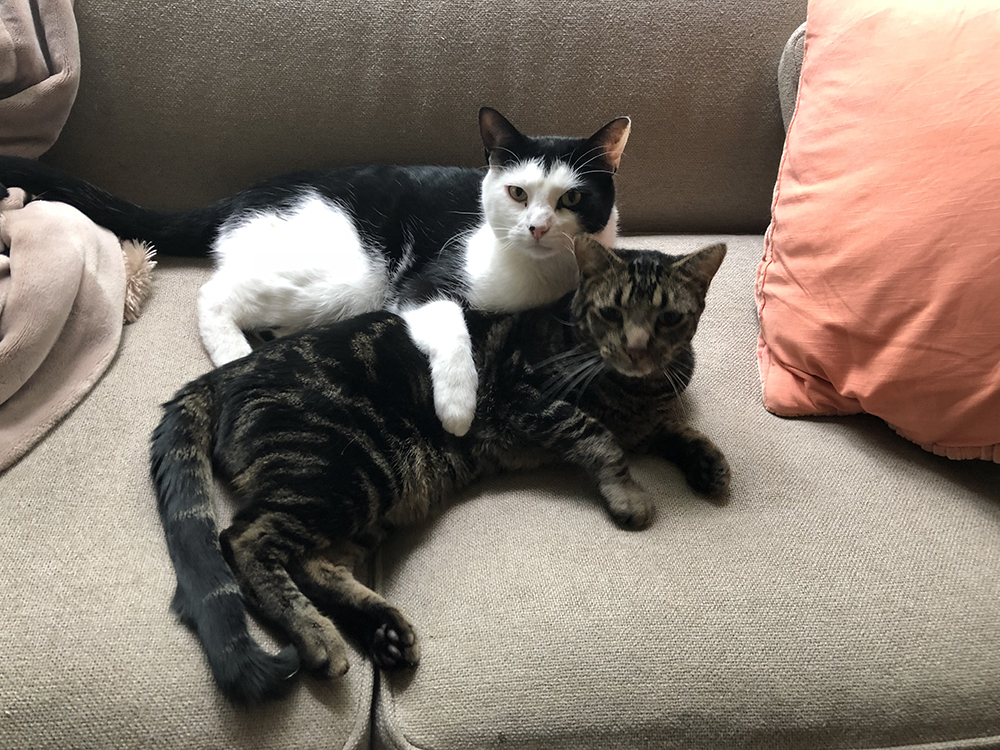 Gretchen
Zeke, five years old, and Charlie, four years old, follow me everywhere I go. It's really sweet… most of the time.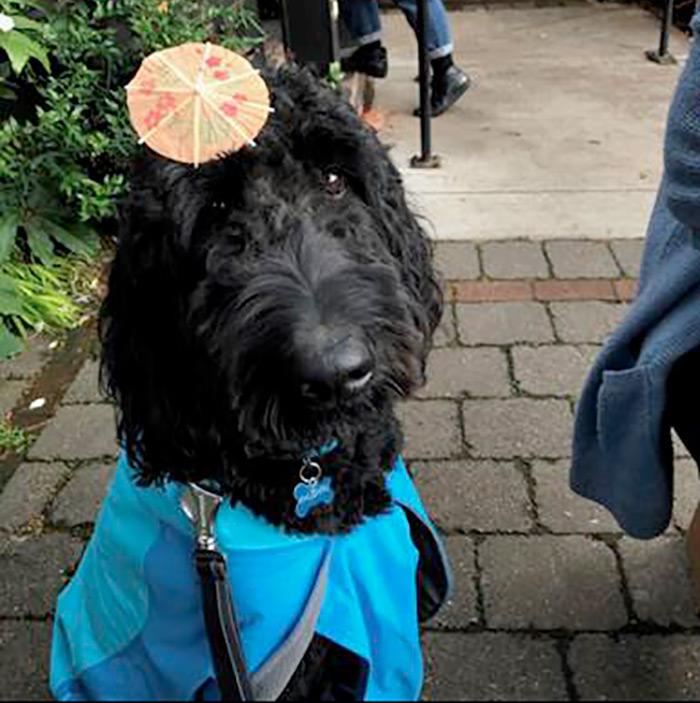 Candace
This is my puppy nephew Khushru, but I call him KK! Fun fact: Khushru's name is a version of Cyrus, who was a famous Persian king. One of my closest friends Shahnaz and her boyfriend chose this name for him because she wanted him to carry on her culture! I haven't seen Khushru because of quarantine, and I miss his cuddles and gentle and curious nature. Talking to my friend and hearing updates on Khushru is always nice—he is such a cutie!