Stay Connected and Well-balanced While Working From Home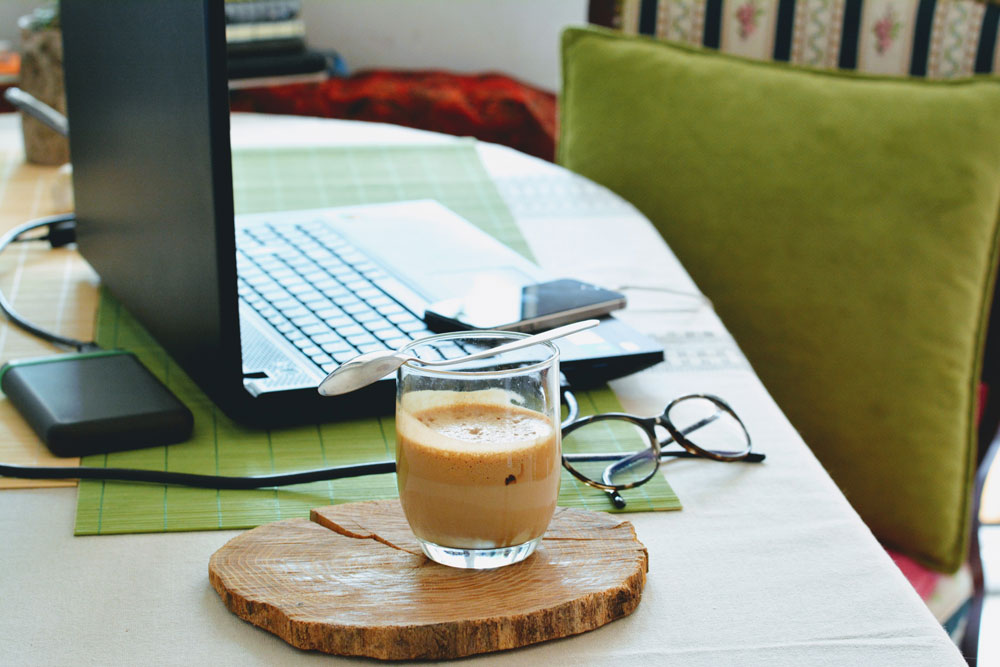 It can be a balancing act to separate work and home life when the days seem to blend into one and your living room has also become your office. The A.wordsmith team has been working remotely since mid-March due to the COVID-19 pandemic, and it has been an adjustment for each of us individually and as a team. Conference calls and lunch meetings have temporarily been replaced with Zoom meetings and virtual happy hours, and we regularly exchange articles, recipes and helpful tips via Slack to support and uplift each other from a distance. Here are four tips that have helped me adjust to a new routine; they may be helpful for you too.
Coordinate your schedule with your roommate/partner/kids
I share a small one-bedroom apartment with my partner, who is also working remotely, so space is limited (and sometimes patience is too). I bought a desk and office chair the first week of working remotely because I knew it would be necessary for me to have a comfortable designated workspace. My partner and I communicate our meeting schedules each morning and plan accordingly. When unexpected Zoom calls come up throughout the day, I have a sign that I put on my desk to avoid interruptions, which makes it easier to focus. Etsy has some decorative wooden signs, or you can just handwrite them in fancy bubble letters like I did. I like to coordinate my breaks with my partner when I can so we can enjoy lunch or take a walk together. It gives us both something to look forward to and a midday energy boost.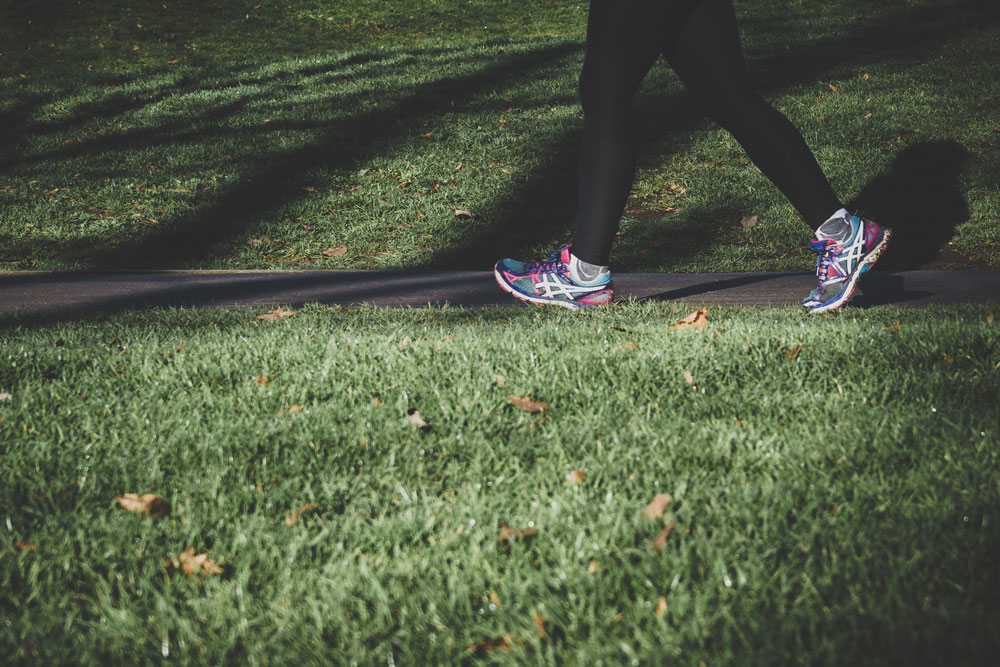 Take brain breaks and get moving
I struggle with anxiety, and COVID-19 fears sometimes trigger a fight-or-flight response, which can make it harder to focus on the task at hand. When I feel myself getting overly anxious or moody, I find a good stopping place with what I'm working on and take a few minutes away from the laptop to move my body. My yoga mat sits next to my desk, and I like to put on short video or take a walk around the block to get some sun and fresh air. If you're not in the mood for movement, some light reading (non-COVID related preferably) or texting or calling a friend or family member is another great pick-me-up. Taking regular short breaks can help you stay more productive and feel more balanced throughout the day. 
It's important to disconnect, too
We live in a hyper-connected society with technology constantly at our fingertips, so it can be difficult to unwind at the end of the day – particularly now that there's no separation between the office and home. I've found that sticking to a routine that's similar to the one I had when I was going into the office helps me stay productive and maintain work-life balance, and it also reminds me I will be able to return to it again in the future. I wake up, eat breakfast, get dressed in comfortable clothes and take breaks around the same time each day. I avoid working from bed or laying on the couch with my laptop because these are places designated for relaxation. When it's time to log off for the day, I put my laptop in my desk drawer and avoid checking work-related apps, like Slack and Outlook, until the next morning so I can approach work with fresh eyes and energy.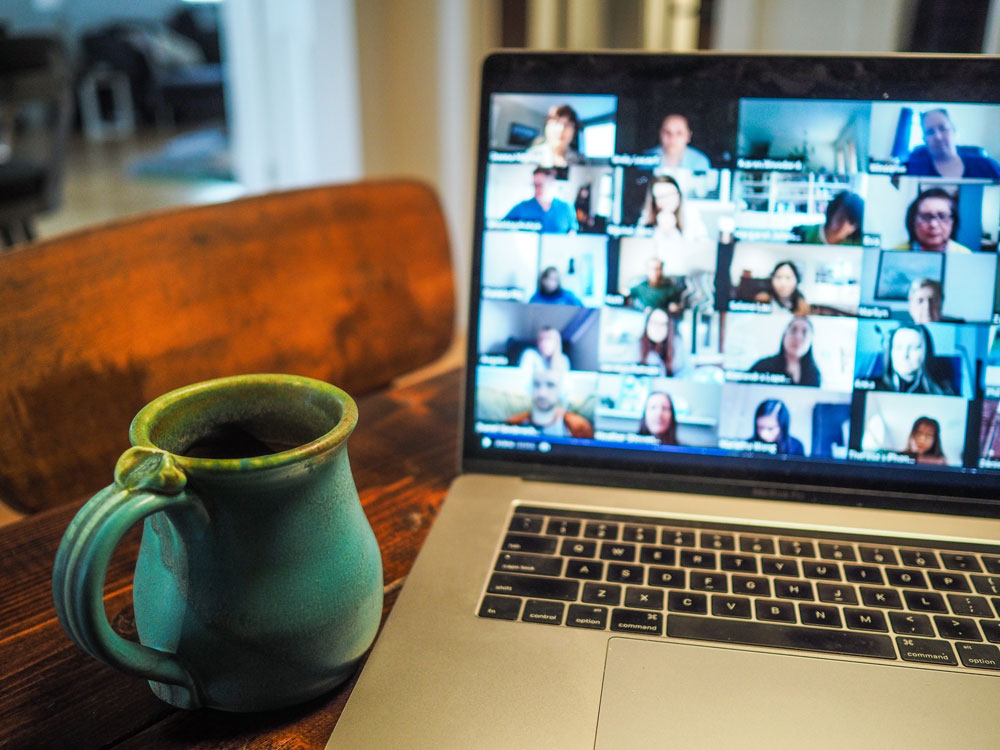 Connect one-on-one with your co-workers
Each morning we have coffee check-ins as a team, exchanging anecdotes from our lives and preparing for the workday ahead, and this has been a great way to stay integrated as a team. It's also important to carve out one-on-one time with your coworkers and cultivate relationships remotely, checking in with each other periodically. I miss grabbing coffee, going to lunch and taking a quick walk with my co-workers, so I have been making an effort to initiate one-on-one happy hours or strike up a non-work-related conversation via Slack or email to let them know I'm thinking about them. We are able to better navigate this uncertain time by showing each other and ourselves compassion, empathy and grace.
"Each contact with a human being is so rare, so precious, one should preserve it."
– Anais Nin