Managing Social Media Strategy During the COVID-19 Pandemic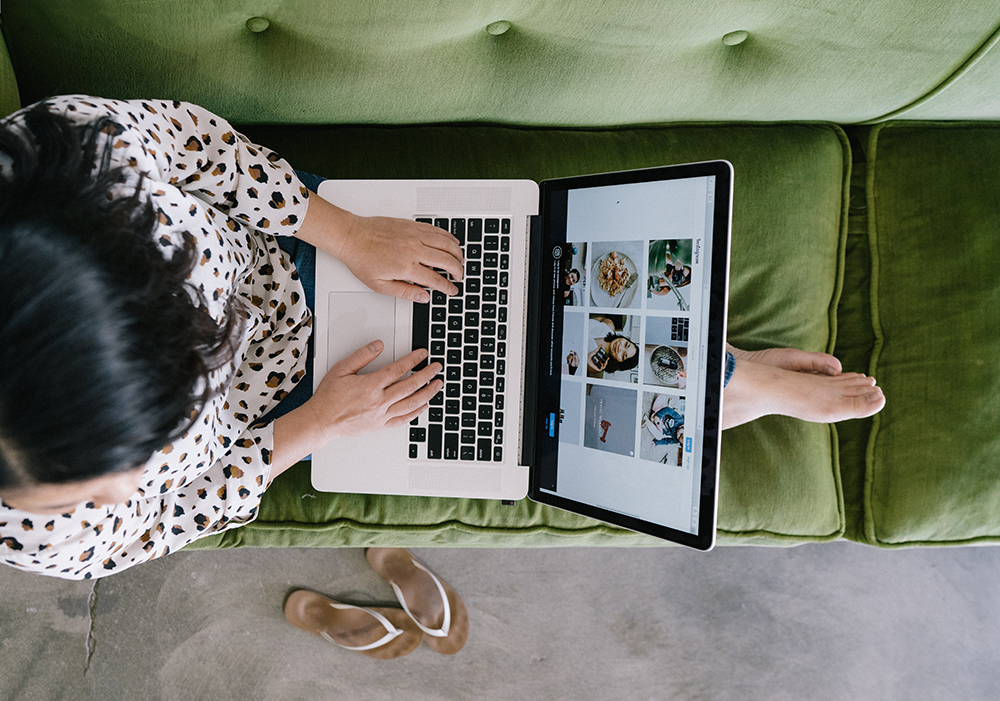 Social media managers have always known that a presence on social is important no matter your business size or industry, and the current era has thrown that fact into stark relief. For many businesses forced to temporarily close or limit services during the COVID-19 pandemic, social media is now the only way to connect with consumers. Businesses ramping up social media strategy may find a steep learning curve; even those with solid experience may be confused about what's appropriate and useful in terms of strategy.
Take heart that we're all learning as we go, especially now! With a little bit of patience and willingness to experiment, your brand can learn and grow on social media. We recommend focusing on two key areas: use of video and inclusive language.
Video: livestreams and more
The past few years have established video as the king of content on every social media platform. Across the board, it gets higher engagement than other types of content and is prioritized by most algorithms. You don't need a professional set up to record quality videos, but some of the logistical needs have been traditionally hard for smaller businesses and marketing teams to address. The current era, however, calls for a willingness to try new things and step outside the box.
Consider trying livestreams and pre-taped video on multiple social media platforms. Think about what your business can offer via video: Q&A sessions, how-to videos, demonstrations, "day in the life" videos; the possibilities are numerous. All you'll need to get started is a cell phone or laptop. Cell phones work well for livestreams, and Zoom calls are great for Q&As.
While this is a great time to experiment with video, loads of brands are jumping in, making it a bit harder to break through the noise. Be sure to promote any livestreams you have scheduled in advance and record the sessions so you can reuse clips later to get more traction.
Language: balancing respect and relevance
By now, your business has likely addressed your initial response to COVID-19. It can feel inappropriate to move ahead with "business as usual" on social, but it is possible – with the right balance. You don't have to directly address the current situation in every post unless your business has timely updates or policy changes to share. However, you should consider that everything you post will be viewed through the coronavirus/social distancing lens. A post from a local spa sharing ideas for a spa day at home is great – a post encouraging a spa day with your friends is not. A fashion brand posting about a sale on loungewear that supports relief efforts through profits is fine – but a post about essential wardrobe items for your next vacation would be quite tone deaf.
It's also important to keep in mind the language you use on social, even for your positive, well-intentioned content. Any health advice you share should come directly from the CDC or WHO unless your business is an established, healthcare-related one. If you're wishing your followers well, avoid phrases like "staying sane." While the intent is an admirable one, the phrasing can be insensitive to those struggling with mental health issues. Recognize that "health" is a very subjective term; we recommend using phrasing around "wellness" instead.
Finally, don't forget one of your most important audiences: your employees. If you've had to make difficult decisions about staffing in the past month, consider how you can be transparent about this with your social media followers. In addition, consider how your employees will perceive the content you put up on social and how you can support them through this medium.
Inspiration: Examples of brands pivoting well
Mucinex: It might seem strange for an over the counter medication to have an Instagram presence to begin with, but the brand has been a great example of promoting important health information from experts. Its "Spread facts, not fear" campaign shares quick tips and insight through easily digestible graphics. 
Snow Peak: Outdoor lifestyle retailer Snow Peak has shifted its content to the "armchair travel" category in recent weeks. The brand keeps its community/together-focused tone while respecting social distancing through weekly livestreams and videos on Instagram and Facebook. The accounts take viewers along on nature walks, offers cooking demos and creates moments of Zen with "Shizuka Scenes." 
Burger King: The fast food giant has a done a great job of balancing a humorous, often ridiculous brand voice with appropriate levels of respect in recent weeks.