October Feature Friday Round-Up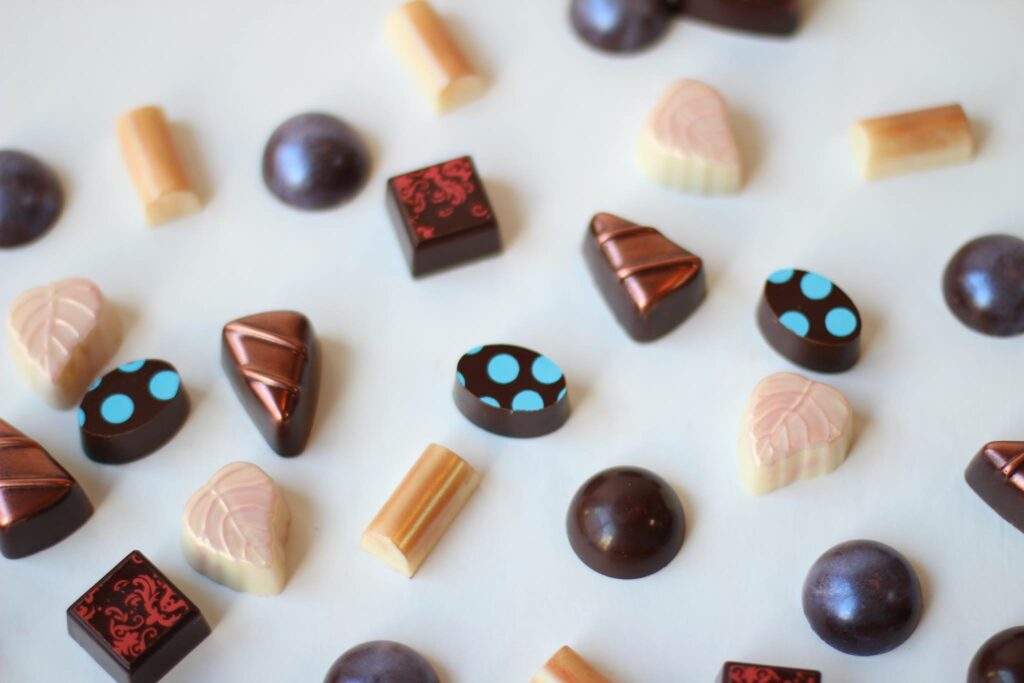 Every Friday on our  Instagram, we feature different women-owned, BIPOC or LGBTQ+ Portland-based small businesses. Here are the five amazing businesses we featured throughout the month of October. (Keep them in mind for your upcoming Small Business Saturday shopping!)
A Yen for Chocolate
When Christina Yen was a young professional working in finance, she had a feeling that corporate life was not for her. When she moved to Portland, she had the opportunity to rethink her career. With a passion for food and its ability to bring people together, she decided to go to culinary school, where she focused on patisserie and baking. It was there that she discovered a passion for chocolate, inspiring her to start her own business, which is now known as "A Yen for Chocolate." To Christina, chocolate is comforting, romantic and sensual. With the goal to create chocolate that evokes certain feelings, Christina pulls inspiration from the changing seasons and the emotional and cultural tones of various holiday celebrations. Her chocolates are handmade, made to order and use only fine chocolate and natural flavors. You can customize both colors and flavors, ensuring that you will receive chocolate that is the perfect fit for any occasion. To support her business, you can inquire on her website. Her retail store, located in NW Portland, is open for scheduled pickup or by appointment only.
Website:  A Yen for Chocolate 
Instagram:  @yenforchocolate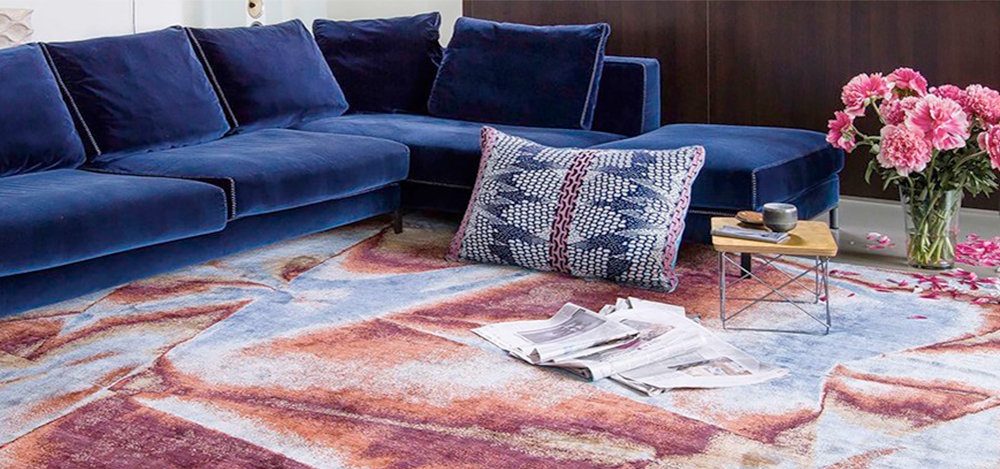 Christiane Milinger Handmade Rugs
Founder Christiane Milinger's artisanship started at a very early age. By 14 years old, she began a comprehensive textile engineering degree. It was there that she developed a deep knowledge and respect for rugs. "I have had such an intimate relationship with rugs," Milinger says. "Touching them, seeing them 8 to 10 hours a day. I learned their history, where they came from and who made them." Christiane Milinger Rugs prioritizes nothing but the quality of each piece in their showroom and is proud to be a part of the current renaissance in handmade rugs. They represent rugs of extraordinary beauty and quality not seen since the early days of the last century. Her goal is to bring people back to the roots of old weaving traditions and inspire a new appreciation for quality textiles created only with natural dye and wool. After years of learning about restoration, conservation and the history of carpets and textiles, Christiane Milinger opened her first showroom in the pearl back in 2000. She now has a showroom on NW Lovejoy! You can also visit her website to view and purchase one of her beautiful rugs for yourself.     
Website:  Christiane Milinger Handmade Rugs
Instagram:  @christianemilinger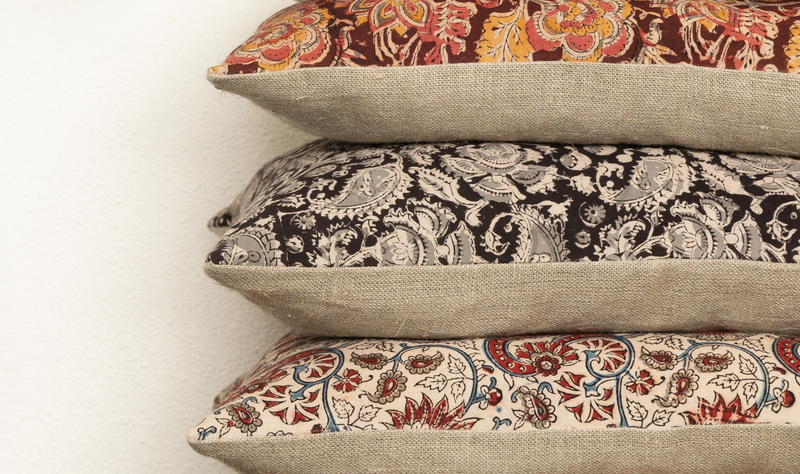 Filling Spaces 
Filling Spaces is a women-owned business that was created and founded by sisters Deepali and Nanu in 2008. With a passion for textiles and design, they work to bring you beautiful Indian-inspired home goods from across the world. Deepali and her team in Portland work on the design process, while her sister Nanu and her team of artisans transform their ideas into a reality, all the way from India. Filling spaces has built its entire business around the irreplaceable value of handwoven block-printed Indian textiles. They believe that traditional techniques and new interpretations of old traditions bring immeasurable beauty and warmth into your space. If you would like to support this women-owned business, be sure to check out their social media pages and website to order one of their beautiful pieces for yourself! 
Website:  Filling Spaces 
Instagram:   @fillingspacesdesigns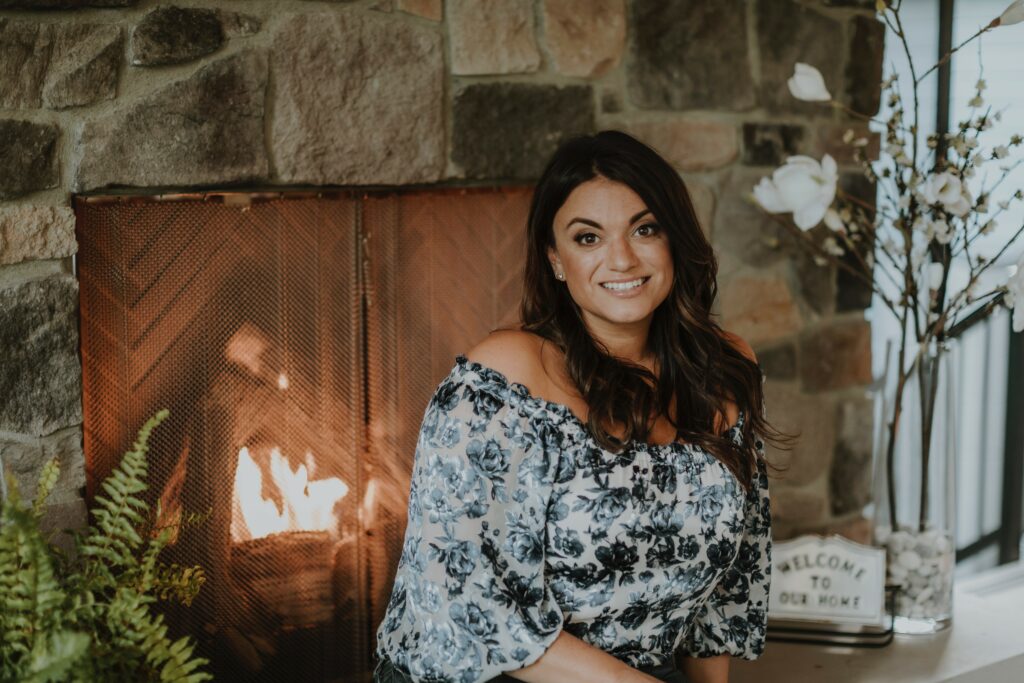 Emily Corning Real Estate 
Emily Corning grew up working in her family's business where she learned the hustle and heart required for success. Upon starting her career, she quickly found a passion for sales as she rose to the top of the ranks in every role she pursued. However, when her sons were born, she set out to find remote sales jobs that ultimately left her feeling unsatisfied and unmotivated. It was at this point that she decided to give real estate a try. Emily completed her real estate education in under 3 weeks and was licensed only a week later. Since 2016, she has doubled her transaction and volume count year after year. In affiliation with the Hasson Company, she continues to find herself near the top of their rankings each year. In 2021 alone, she has achieved $36 million in volume and has sold a total of 61 homes so far. She has recently earned her Principal Broker's License and began growing a strong, like-minded team of her own. If you choose Emily to help you find your dream home, it's safe to say you will be in excellent hands! Check out her website and social media pages for more information. 
Website:  Emily Corning 
Instagram:  @emilycorningrealestate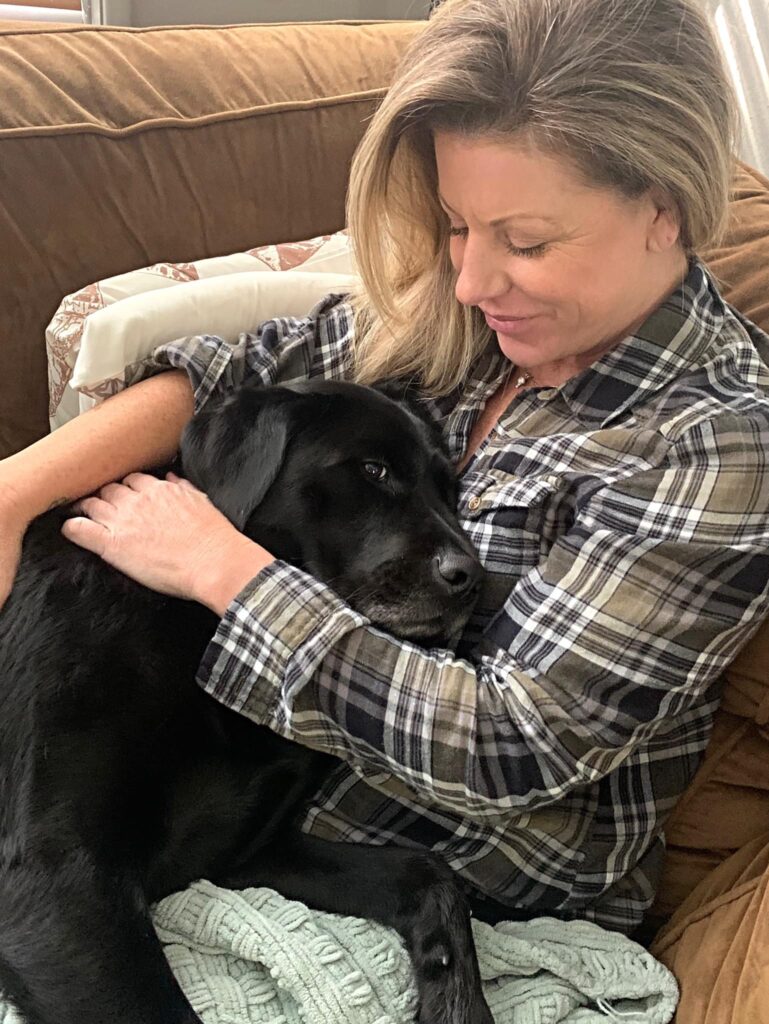 Urban Pawz 
On January 1, 2020, Founder Lori Herz woke up with the idea to start her own business. Little did she know a global pandemic was looming! But not to be deterred, Urban Pawz officially opened their doors in Tualatin on November 5 and hasn't looked back since. Urban Pawz is dedicated to providing a safe, loving and professional grooming experience for your furry family members. Lori started Urban Pawz out of her genuine and passionate love for animals and a desire to settle your pet into the grooming process comfortably. They provide a full range of grooming services for dogs of all sizes, including baths, eye and ear cleanings, tooth brushing, nail clipping and haircuts. They also have a self-service dog wash where customers can enjoy comfort and convenience at any time. If you are looking for a groomer for your pup, rest assured knowing they'll be in great hands at Urban Pawz. Head to their website or check out their Instagram account to inquire about an appointment!
Website:  Urban Pawz 
Instagram:  @urbanpawz2020
Have a favorite women-owned, BIPOC, or LGBTQ+ business that you think should be featured? We are always open to new suggestions! Feel free to email us with your recommendations at kassidy@awordsmith.com.