Making Emergency Preparedness Cool
If I may, with another preparedness post (as you can tell, we're planners here at A. Wordsmith)…
While most Californians have long been familiar with big earthquake risks and emergency preparedness plans, some Oregonians have been slow to acknowledge our state's potential to experience "the big one." There has been an increased effort in the past few years to educate the public about earthquake risks in our area, as well as what we can do to prepare ourselves. Just this past July, Portland Monthly featured a "survival guide" for the big one.*
Branding emergency preparedness
The challenge, of course, is how to make a somewhat abstract "maybe" scenario feel urgent (or interesting) enough to become immediately actionable by the public. Global design consultancy Ideo has altered the approach in  SF72's website branding emergency preparedness, to be not only approachable and cool, but also a little bit fun. Even the animated site logo is clever.

The visually appealing site is clean and clear, with printable resources, kit supply imagery, simple step-by-step plans, and a generally fresh approach as to what emergency preparedness can involve. (Yes, your wine and beer will be useful in survival mode! Connect with your neighbors and grill up whatever's left in your no-longer-functional freezer!)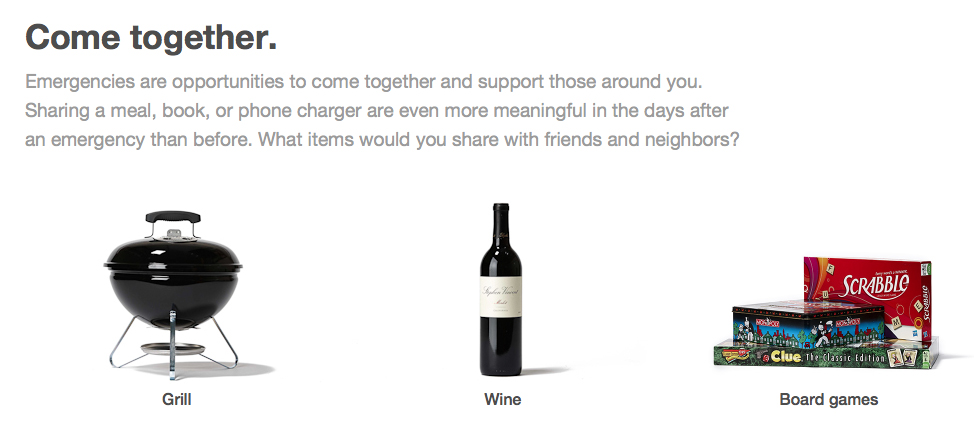 While I doubt emergency preparedness will ever be considered the pinnacle of "cool," this is definitely a step in the right direction as far as reaching out to groups that may have previously ignored preparedness education. It's always interesting to me to see how a little bit of beautiful branding can elevate almost anything. Let's cross our fingers we'll never have to test our preparedness, but in the meantime, check out SF72's site to make sure you've got your survival essentials on hand…and throw in a few bottles of wine for good measure.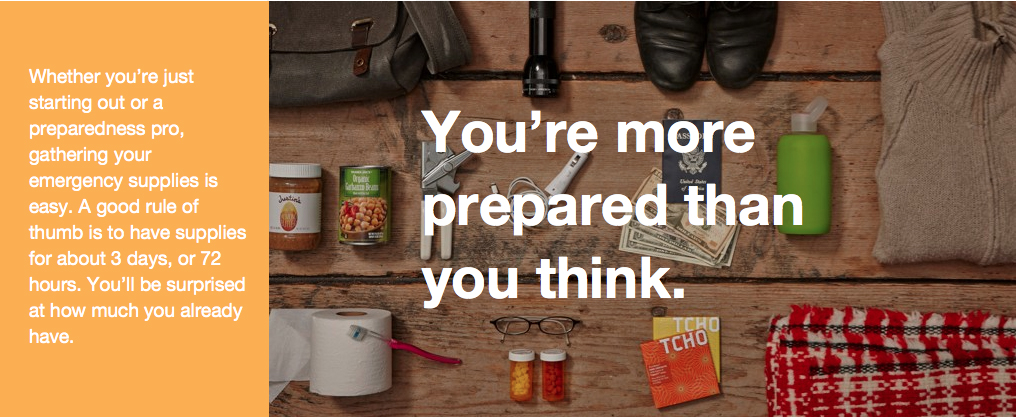 I should note, PM's Vox Populi survey revealed that, by a wide margin, Graphic Designers were voted as the least useful of the Portland creatives amidst the post-quake rubble. (Sorry.)