Where to Dine Al Fresco in Portland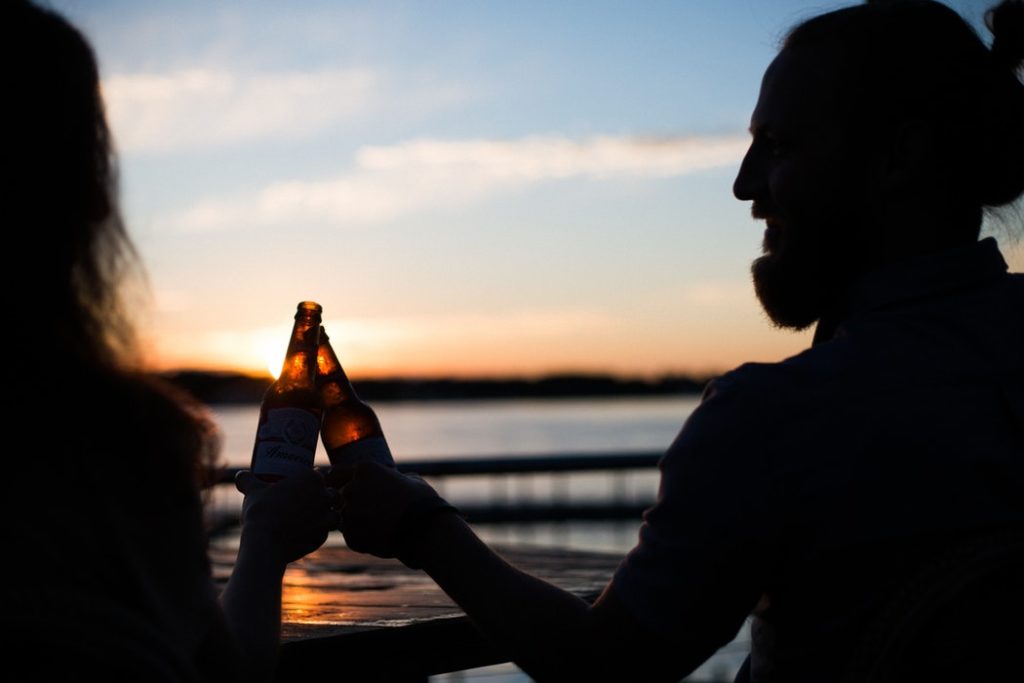 Summer's just around the corner in Portland (despite those April showers), and we're already daydreaming of patio season. Portland has a multitude of al fresco dining options that can be enjoy late spring through fall. It's not all breweries (though we're huge fans of those), either. Here's our recommendations for where to get some sunshine with a cold brew and a few tasty dishes.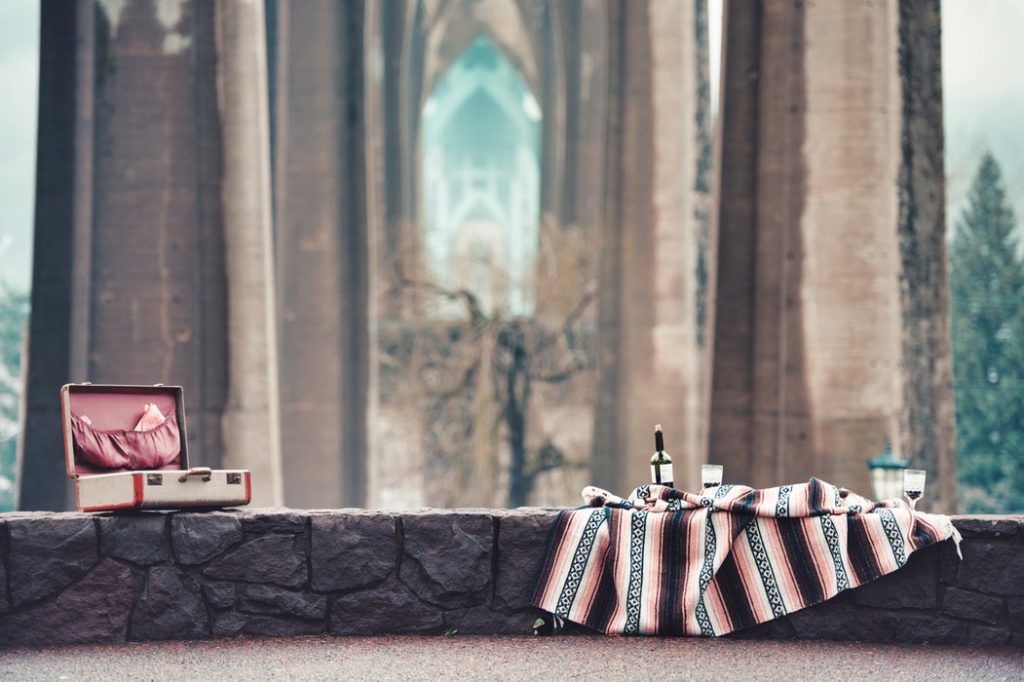 Hannah
My favorite would be An Xuyen Bakery. It's the perfect place to grab a cheap, delicious sandwich to-go, then eat at a nearby park. If you haven't checked it out, I highly recommend! You can't go wrong with a barbeque pork bahn mi, steamed bao or any freshly-made dessert – my favorite is the pistachio macaron.
Hailey
Nothing beats Revolution Hall when it's sunny out – you can have a beer on the roof looking out over Portland and then grab some pizza at Martha's after. 
Gretchen
In warm weather, you can often find my family at Breakside Northwest in Slabtown. With a couple of patios and garage doors that swing up to make even the inside seating area open to the outside, there's rarely a long wait. I'm a big fan of their Pilsner (and their curly fries), and my kids happily eat the carrots they bring out as a kids' appetizer because they know there's also kids' ice cream coming if they finish their dinner.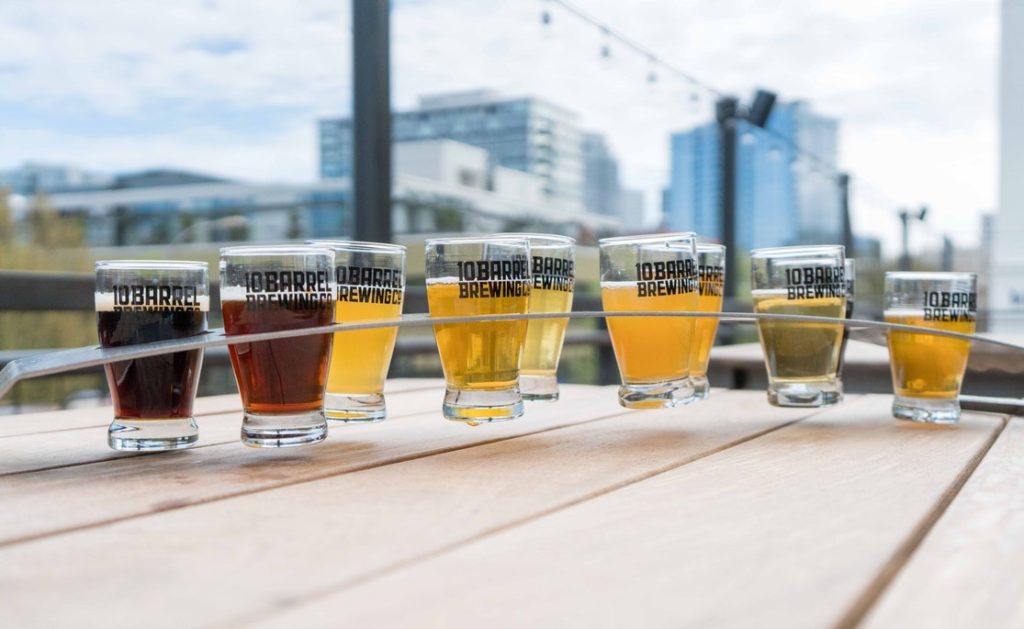 Kris
We are lucky to live right down the street from Great Notion Brewing on Alberta St. They have a great outdoor garden/patio area where my husband and I can enjoy our Juice Jr. IPAs and buffalo tostones while the kids devour their grilled cheeses in the sun. I also love to sneak over to the downtown 10 Barrel rooftop for a sunny happy hour after being stuck behind my desk all day!
Lisa
As summer temps rise, my favorite place to escape is Departure's luxe rooftop bar. There's no better place to devour delicious Asian-fusion platings (the sushi and teriyaki dishes are personal favorites!) and sip on my signature champagne-infused concoction, while enjoying a breathtaking view of Portland's cityscape.
Ann
I love Breakside Brewery in Slabtown. Their patio is large with plenty umbrellas for us redheads. Plus, their food and beer never disappoint, and the menu has something for everyone in the family…and they are dog friendly!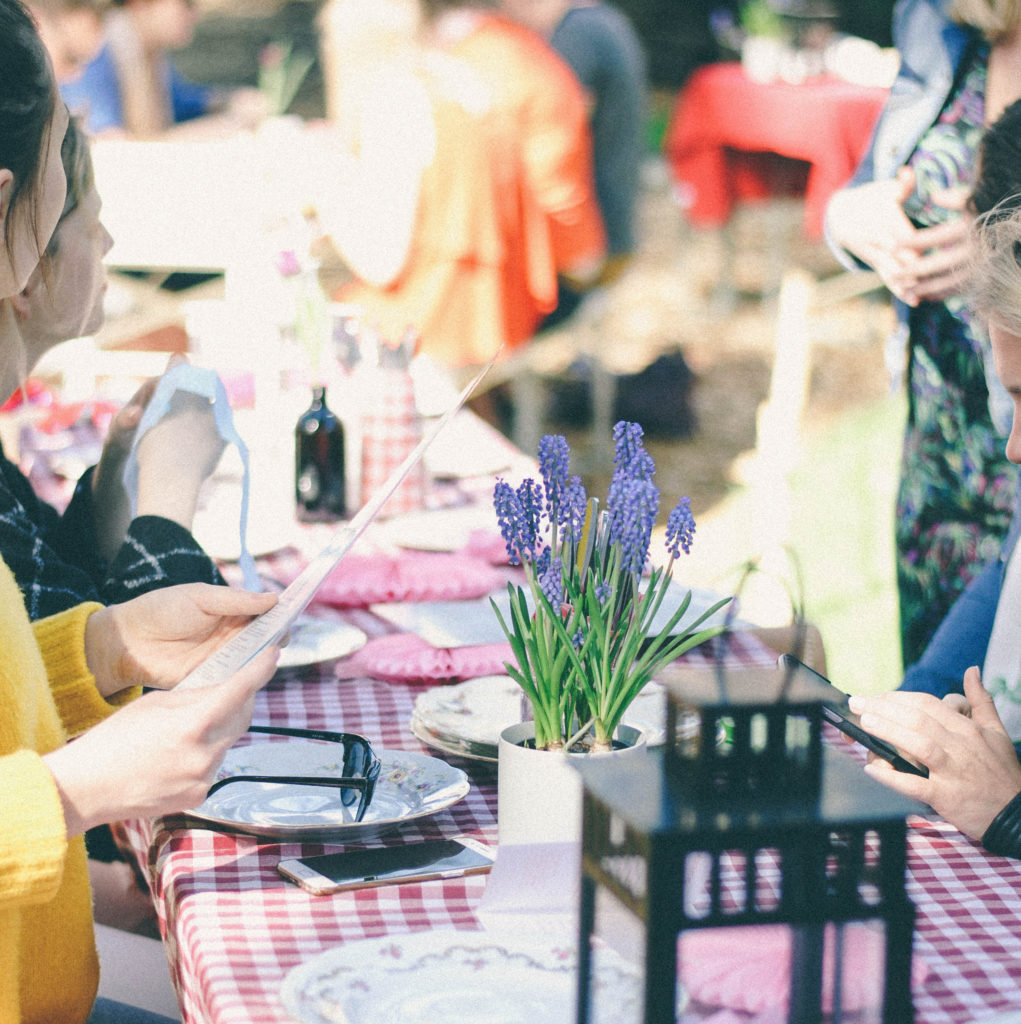 Savanna
One of my favorite spots is Cully Central. I love sitting at their outdoor picnic tables eating spicy Laotian lettuce wraps with a cold IPA. Yum! It's a very basic, no frills kind of place – perfect for summer.
Addy
Farmhouse on Hawthorne is my favorite Thai food in Portland. They have BLUE rice! Great shaded patio too. 10/10 would recommend. 
Natalie
Living out in the Portland suburbs means sometimes, the Max ride into downtown for lunch is just not how I want to spend a lazy summer weekend day, so I've been on the hunt for hidden gems in Beaverton and Hillsboro. One standout is the BG Food Cartel at The Round/Beaverton Central Max stop. There are 31 food carts in one pod, a small bar, plenty of patio seating and great people watching. During the summer, you can also find artisan markets, craft fairs and flea markets in the bar and event space. I'm particularly fond of Urban Avocado and their wraps.