Coffee Chat Rewind: Living with Pride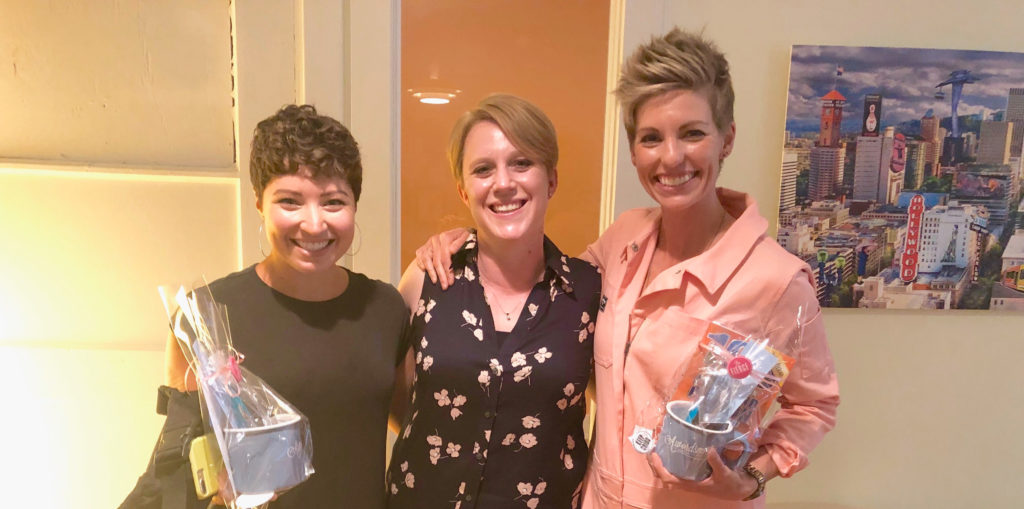 Thanks to Steph and Lianne Saffer for getting personal at our July "Like a Boss" Coffee Chat focused on Living with Pride. It was an amazing morning talking about the power of love, resiliency and showing up for each other. Here are a few standout moments for our team. For others in the audience, what resonated most for you?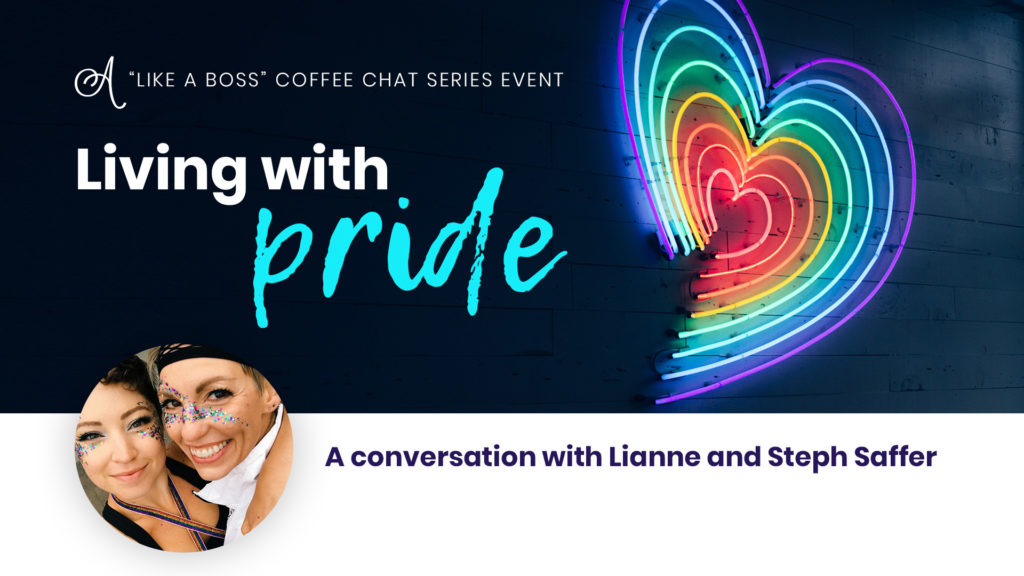 Addy:
Even after everything Steph and Lianne have been through, they both have this infectious positivity and love for life that is so inspiring. Lianne's point on not letting anyone define or label you or how you live your life really resonated with me. And they are living examples of that.
Lisa:
Lianne and Steph provided incredibly powerful, authentic, and real perspective on their personal experiences, successes, and challenges living with pride. There were so many lasting takeaways, yet one of the things that deeply resonated with me was Steph's advice on how to successfully show up for others during hard times – making a concerted effort to check in regularly and start an honest dialogue by asking "what do you need?" and "how can I show up for you most effectively?"
Natalie:
I really appreciated that Lianne and Steph took the time to share their story with us, because it is so important in so many ways! I want to be a supportive ally to LGBTQ+ community, and I learned so much from their discussion on labels; particularly how validating they can be for some people, and very restricting for others.
Hannah:
Today's Coffee Chat was inspiring on so many levels – self-care, positivity, how to support others, what pride means – but what really struck me was the relationship between Steph and Lianne. It was clear from the start how much the they love each other. To hear Steph and Lianne's story about everything they've gone through was heartwarming, and it strengthened my romantic belief that love is one of the most powerful forces available. I'm very grateful that they're open to sharing a beautiful and vulnerable story.
Ann:
The simple fact that by choosing love, your life becomes bigger, better and richer. I am inspired and in awe of the love that Steph and Lianne have for each other and how it has manifested in such a way that makes them quite powerful in how they show up for their family, community and total strangers.
Savanna:
I was inspired by what Lianne shared about her commitment to remaining open and honest throughout her battle with cancer. I feel like difficult things are so often sugarcoated or hidden all together, especially on social media, so her commitment to remaining authentic stood out to me. I think we could all benefit from incorporating a little more refreshing honesty into our lives – both online and offline.
Kris:
It was good to hear Lianne's perspective about how best to help and what/what not to say when someone's slogging through a difficult and scary experience. It's hard for most of us to find the right words in highly emotional situations, and I often forget it's ok to say just that: "I don't know what to say, but I'm here for you."
Hailey:
I loved what Lianne said about getting inspiration from yourself during times of struggle. We're constantly bombarded with inspirational messages that aren't always helpful and looking inward can be a huge source of strength.
Matilde:
Change the conversation around negative situations and be a voice for other people who may be in a similar situation as you.