A few of our favorite [Portland] things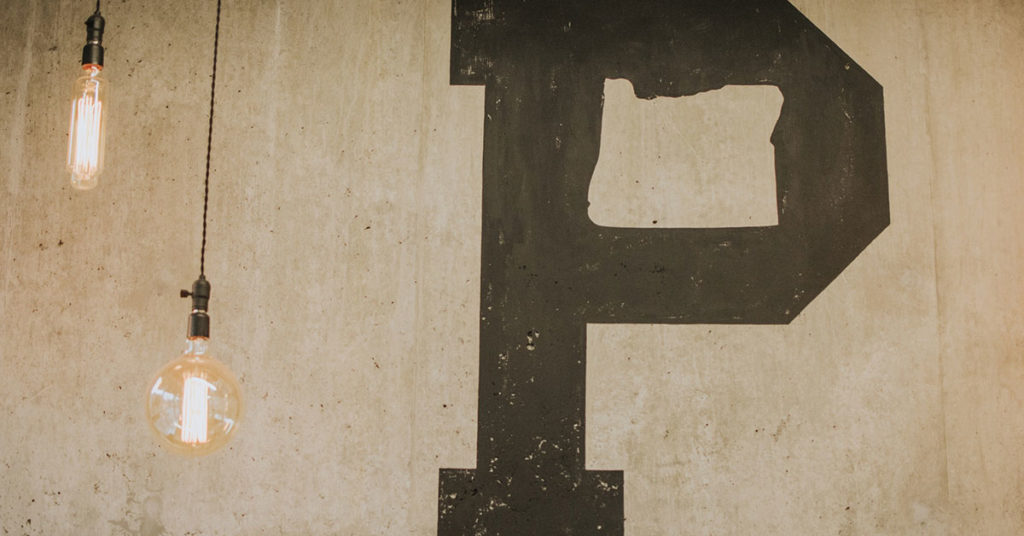 It was exciting to see the second edition of my book, "100 Things to do in Portland, Before You Die" roll off the presses last month. It may sound cliché, but I really do believe there's something in this book for everyone—whether you've lived in Portland all your life or are just here visiting for the weekend. To test out my theory I asked our team to weigh in on their three favorite things from the book. Now give us a shout and let us know what makes your Portland must-see-and-do lists!


Kris
This was so tough—reading through the book brought up so many happy memories of many of these fantastic Portland musts. (Sometimes we Portlanders take for granted all the great fun at our fingertips!)
Wine country adventures (we spent part of our honeymoon exploring Willamette Valley wine country, so it holds a special place in my heart);
Delicious *spicy* thai at Pok Pok (and we live just blocks from Pok Pok Noi, its smaller outpost—lucky us!);
Getting away from it all with a family hike through Forest Park.
And even after 13 years in Portland, there are a few things/places in the book I look forward to experiencing for the first time!

Gretchen
Forest Park in the morning;
The Rose City Rollers at dusk;
And Powell's just before closing
It makes for what's truly a great day!

Savanna
Skiing the Slopes of Mt Hood—I love escaping to winter wonderland, especially when there's time for a beer by the fire in the lodge after a long day skiing.
Rimsky-Korsakoffee—it offers a taste of true Portland quirkiness and delectable desserts!
Cathedral Park—I'd recommend picnicking under the dramatic arches.
Natalie
The Hollywood Theater. I'm a huge movie fan, and I love supporting a local nonprofit while also getting to see a movie. They also have (in my extensive popcorn snacking experience) the best popcorn in Portland.
Powell's City of Books. This place is essential Portland, has something for everyone, and is always very impressive to guests from out of town.
Hiking in Forest Park. No matter how many hikes we take here, I am always amazed that I am still in the city in Forest Park! What other city has a park within city limits where you can feel completely off the grid?
Addy
Unleash your Wild Feminist at Wildfang: A gift to all the badass, tomboy women of the world. Wildfang is not just a clothing store, it's a movement of feminism and shameless self-expression. Not only do I love the brand, I love what they stand for.
Feel the Spray From Multnomah Falls: Forever in awe of this classic Oregon treasure. No matter how many times I visit, I walk away with a different experience and a refreshed appreciation for the Pacific Northwest.
Skip the Pineapples at Baby Doll Pizza: The best pizza in Portland, and debatably the country, Baby Doll Pizza is serving up the most delicious house-made dough, meats, cheeses, and food comas for the whole family to enjoy. You can catch me here on any given weekend.
Hannah
Pips is easily one of my favorite places to snag a donut in Portland. As a self-proclaimed donut expert, I have vast experience in donut eating and judging. Pips' bite-sized, warm donuts are heavenly. I take all of my visitors there! It's worth the trip.
Pok Pok holds a very special place in my heart. The food is delicious and family-style, so you can order a variety of dishes and try all of them—unless one dish is better than the rest, you might not want to share that one. My favorite, like everyone else, are the wings with fish sauce. Sound gross? Perhaps. Delicious? Absolutely. Also, keep an eye out for celebrities. I saw Owen Wilson dining when I ate there—it truly is a magical place.
Taking a rainy-day hike in Forest Park is a great recommendation. On sunny days the crowds can be annoyingly big, making your walk less peaceful. The forest is so beautifully lush with many, many green ferns. My one tip is to make sure you pay attention to the maps—I got lost for hours during my first week in Portland. No regrets, it was still enjoyable, I just had more of a workout than I planned!
Lisa
Take a drive through wine country—Domaine Serene, Archery Summit, Argyle and White Rose are personal favorites!
Walk under the arches of Cathedral Park—picturesque views make for gorgeous Instagram-worthy moments!
Drink 135-Year-Old Coffee at Huber's Café—no trip to Portland is complete without Huber's incredible Spanish coffees!
Ann
Find a sunny patio and order a pint at one of Portland's many brewpubs. Breakside and Sasquatch are two of my favorites in the city; Stickmen Brew Hall is our go-to spot in Tualatin; and you can't beat the incredible views of the Columbia River at Thunder Island in Cascade Locks.
Eat at any one of Cathy Whims' restaurants. In my mind you can't compete with Nostrana and its Insalata Nostrana, margherita pizza, tagliata and butterscotch budino. Oh, and don't forget the wine. My mouth is watering as I type.
Embrace your inner badass and get your sweat on at Burncycle. The room is dark; the music is loud; and the instructors will leave you wanting more.