3 Ways Glossier is Owning their Strategic Communications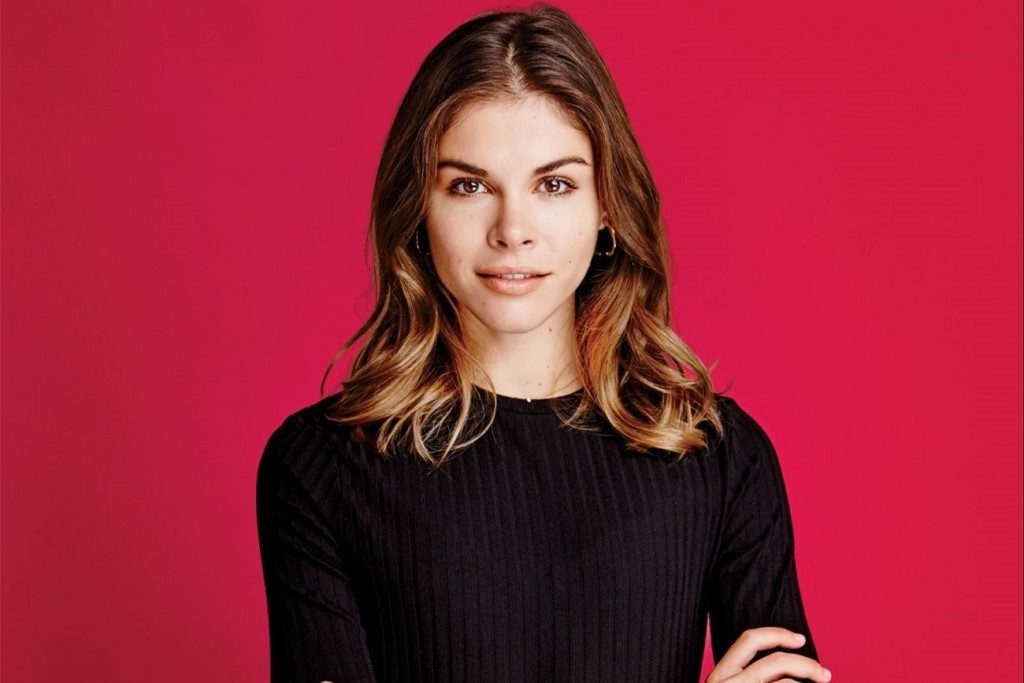 Emily Weiss, Founder and CEO of Glossier
Image credit: Photographed by Nigel Parry; Grooming: Hair by Cecilia Romero for Exclusive Artists & Makeup by Aliana Lopez. Entrepreneur, September 2017
Working in the field of PR and communications, it's interesting and refreshing to observe companies who "get it". I have to admit to personally being a fan of Glossier and their products – but their smart approach to thought leadership, communications and social media is equally as engaging from a business perspective. Glossier effortlessly and expertly weaves together all the elements that support strategic communications – and as someone that falls directly into their customer target, I can tell you it's working.
Glossier CEO and Founder Emily Weiss started the company after years of running a highly successful beauty blog called Into the Gloss. The blog was built around interviews with women from all walks of life, providing peeks into their beauty routines and products. Eventually, Weiss saw a gap in the beauty industry and created her own products that she felt would best appeal to what her readers were missing.
Elevating their leader
Weiss had a thought leadership advantage with Into the Gloss – she'd already established herself as an industry expert before she launched any products.  Into the Gloss still plays a crucial role in Weiss and Glossier's thought leadership. The blog is fully established as a stand-alone expert source referring readers to a wide range of products, from beauty store moisturizers to exotic skin serums.  While Into the Gloss is closely tied to the Glossier brand, I'm often surprised how little they push their own products, obviously being conscious of being over "sales-y".
Weiss's thought leadership is not limited to the realms of make-up and self-care. She presents herself as a business thought leader as well. She's established herself as an expert on building a socially driven beauty brand as well as a successful woman entrepreneur who secured $24 million in B series funding last November. Weiss frequently posts about speaking engagements, business events she attends.
Finally, Glossier's thought leadership includes multiple members of their staff recognizing their value and influence in the company's success. While Weiss is the face of the company, Into the Gloss and their social channels regularly feature the different areas of their team, from IT to product development to administration.
Social, Social, Social.
Glossier's social media is a case study for everything social can be. It's valuable and engaging, attractive and pristinely branded. While it may look effortless, it's clearly methodical and well-planned.
They're Instagram story experts – whether giving an inside look into the office or creating mini-videos about different products.  Users are engaged with reoccurring posts such as #wallpaperfridays where Glossier features a new image followers can screen cap for personal use. The images always fit within the overall branding.
Glossier makes use of user generated content and routinely quotes customer feedback. Weiss is quoted in a Fast Company article saying: "We think of things from a content perspective: How would this show up in a user-generated photo?" Smart.  User generated content not only builds rapport with customers (most millennial users love having their photo shared with 690,000 people), but also demonstrates how willing their customers are to share their involvement with the brand. Glossier's social channels feature photos and videos of customers using their products.
Killer Content (visual and copy)
Glossier's brand voice is conversational and witty. Their website reads like a conversation you would have with your confident, takes-no-BS best friend. In an interview with Tech Crunch, Weiss said Glossier approaches content as talking to a customer as one would text a friend. This approach is evident everywhere – from social media to product descriptions.
Here's some examples of their website copy.
"We Make Emails: "We do this thing where we send email updates on stuff you'll probably want to know about: new products, Into The Gloss posts, promos, and parties. Unsubscribe anytime."
Balm Dot Com product description: "Opt for Original, or choose from five mood-enhancing flavors: Birthday (inspired by Milk Bar's famous cake, with subtle shimmer), Rose (with a barely-there pink tint), Cherry (with a sheer, juicy red tint), Mint, and Coconut. The lip-smacking 11-year-old in you is freaking out right now. Collect them all!"
Glossier describes themselves perfectly with this description: "We're the beauty brand that wants to be friends with you—mostly because we're not so much a brand as we are real people over here just trying to rethink the beauty industry and have a good time doing it."
Glossier, I want to be your friend too.
SaveSave