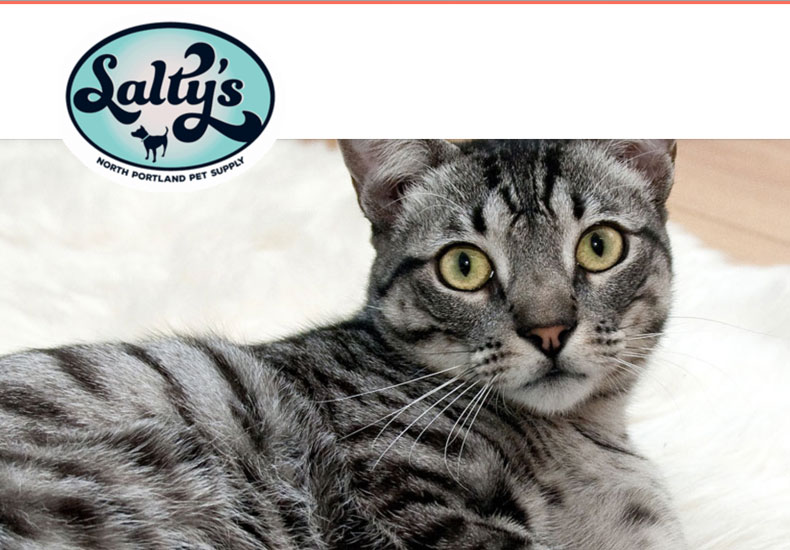 Client Description
Salty's Pet Supply is locally owned and operated in the heart of North Portland's Mississippi neighborhood. For more than a decade, owner Nancy Fedelem has grown the shop into a successful business, earning a loyal customer base with her passion for offering a varied selection of top-quality pet food and the personal service to assess individual pets to provide the right food and supplies for their needs. In 2014, Nancy expanded the Salty's storefront, leasing the space next store and adding an additional 1100 square feet to offer additional products, including pet supplies for birds and small animals.
Project Description
A.wordsmith and Salty's began working together to update the store's brand and increase communication with the neighborhood.
Key Results
A.wordsmith created new branding materials for Salty's that included the launch of an updated website, coinciding perfectly with the store's 10th anniversary.  A.wordsmith has also secured coverage for Salty's in Portland's Oregonian, GoLocalPDX.com, The Hollywood Star and Spot Magazine, and rolled out an established monthly communication flow with clients and partners.