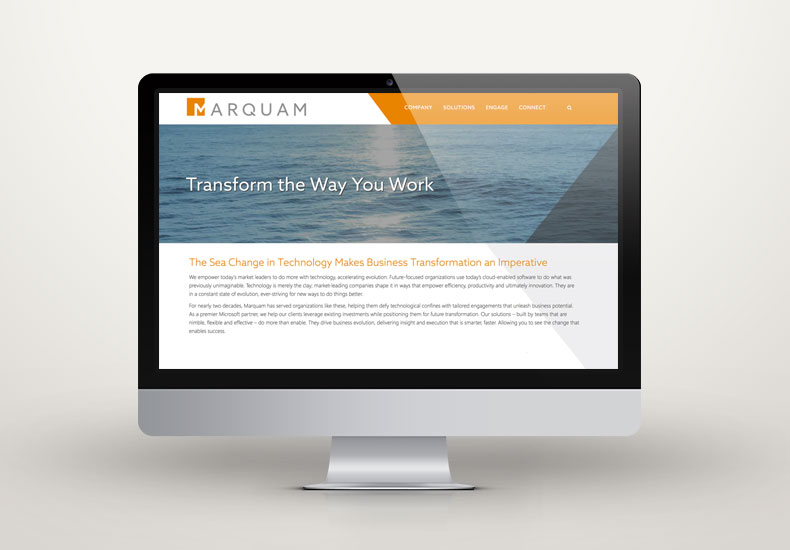 Client Description
Marquam Group is an Oregon-based business technology consulting firm. As a Microsoft partner, Marquam assists businesses evolve while finding new ways to do things better.
Project Description
Marquam Group reached out to A.wordsmith with the goal of creating cohesive messaging across all channels, including internal documents, website and social media. The Marquam Group team often struggled to provide a succinct, consistent message about who the company is and what it does.
Key Results
A.wordsmith crafted new messaging for Marquam Group. That messaging was leveraged to write copy for a newly redesigned and restructured website. The new website copy helped more thoroughly define Marquam Group and its unique value proposition.