A.wordsmith Promotes Lisa Hildebrandt to Vice President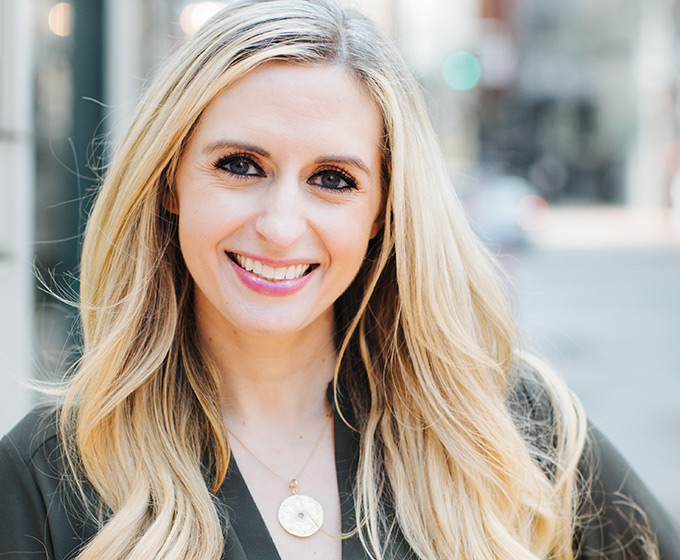 - FOR IMMEDIATE RELEASE -
PORTLAND, Ore. (April 26, 2021), A.wordsmith, a boutique communications firm specializing in public relations, marketing communications and branding, announces the promotion of Lisa Hildebrandt to vice president.
In her new role, Hildebrandt will continue to lead strategic PR, branding and messaging programs, while expanding into new areas that contribute to business development and operations.
Hildebrandt has more than 15 years of strategic communications experience building brands and engaging audiences. Prior to joining A.wordsmith in 2018, she spent nine years at WE Communications.
"Lisa has proven time and time again how key she is to our clients and team," said Ann Smith, president and founder of A.wordsmith. "Whether she's leading clients to successfully build their brand, or helping our firm develop and grow, Lisa is a true asset and I'm proud to have her standing by me in the vice president role."
Hildebrandt holds a bachelor's degree in communications from Washington State University, where she graduated magna cum laude.
---
ABOUT A.WORDSMITH
Founded in 2009, A.wordsmith is a boutique communications firm in Portland, Ore. The firm's core areas of expertise are public relations, marketing communications and branding. Strategically designed and delivered, A.wordsmith's brand of communications is a uniquely powerful tool. We challenge. We differentiate. We start relationships and enhance existing ones – with your employees, partners, clients and the media alike. And we help you drive sales with high-value customers. Clients of A.wordsmith include PK, All Classical Portland, NICE, ProtoCall Services, Brown Hope and Manta Ray Consulting.
For more information contact:
Sophia Padua
650.580.3048
sophia@awordsmith.com
SaveSave
SaveSave