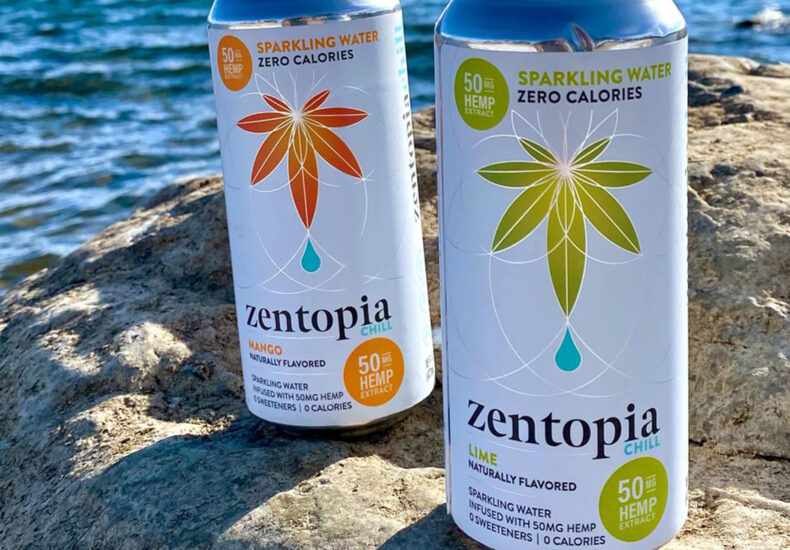 Client Description
Zentopia is an all-natural, low calorie, sugar free sparkling water and black tea beverage that delivers the proven preventative, restorative and healing benefits of CBD. A local Oregon brand, all of Zentopia's seltzers and teas are created with premium Oregon-grown hemp, combined with crystalline Cascade Mountain water or natural caffeine, to deliver a unique zen taste – one with the power to relieve chronic pain, alleviate stress and anxiety, enhance sleep, stimulate mental clarity, reduce seizures, eliminate migraines, improve agility, supercharge endurance, activate the body and enable recovery. Ultimately, Zentopia packs a powerful punch, featuring 2-5 more mg of CBD and caffeine than other leading CBD beverage brands to empower workout warriors, outdoor enthusiasts, college students, busy moms and health-conscious consumers alike a delicious way to unwind from the ruckus of everyday life, or reenergize their bodies after rigorous activity. 
Project Description
Zentopia engaged A.wordsmith to increase consumer awareness and adoption, as well as expand their reach to new markets (beyond the pacific northwest). To be successful in this endeavor, the firm conducted an exhaustive whitespace analysis, and designed and executed a forward-facing communications program centered on feature stories, expert source commentary, contributed media placements and social media influencer engagement. Storylines capitalized on Zentopia's product differentiation, new regional rollouts, seasonal angles, and the founders' unique expertise and personal passions that inspired them to create a 'good-for-you' CBD drink. 
Key Results
Through secured media and influencer placements A.wordsmith successfully positioned Zentopia as a new breed of CBD beverage that's setting the gold standard for taste, content and cost effectiveness. Each published article, broadcast segment or influencer post had the potential to be viewed by thousands of viewers, readers and followers —on a local and national scale. By researching and developing narratives, media engagement strategies, and growing Zentopia's relationships with local media outlets and nationally known influencers, A.wordsmith helped Zentopia to make strategic strides in building awareness amongst health-conscious consumers. A.wordsmith was recognized with a PRSA Spotlight Award for its work on this campaign.   
Media:  
Influencers: