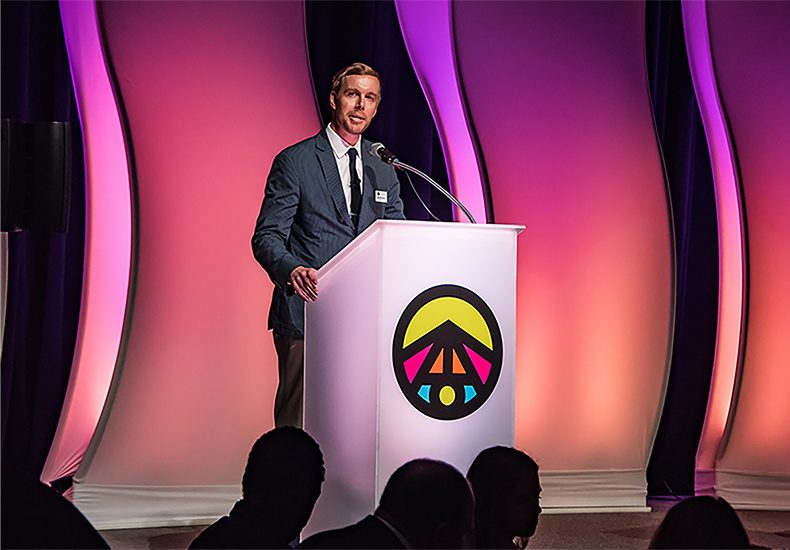 Overview
The Oregon Tech Awards, hosted by the Technology Association of Oregon (TAO), is the organization's annual flagship event that celebrates excellence and achievement in the region's technology industry. The event honors one outstanding Technology Executive of the Year, as well as a Lifetime Achievement Award winner. In addition, individual industry segment and product awards are presented during the evening, recognizing recipients for their accomplishments, leadership and commitment to the community and to the industry. The annual show connects TAO members, thought leaders, executives, public officials, entrepreneurs, service providers and investors in the Pacific Northwest and beyond.
Strategy
Once planning for the 2017 Oregon Tech Awards got underway, A.wordsmith was approached to help execute on a number of strategic communication elements that would not only provide the event the recognition it deserved, but bring the entire program to life. As a result, A.wordsmith collaborated with TAO and its preferred vendors to implement a diverse communications campaign that consisted of refreshed branding, collateral creation for online and onsite promotion, video support and traditional media relations.
Results
The Oregon Tech Awards went off without a hitch on May 11th, 2017. With more than 550 people in attendance, nine companies and individuals were recognized as the night's winners in Oregon technology. A.wordsmith's efforts to ensure a successful night resulted in:
Branding and Event Material
Rebranding the Oregon Tech Award logo and design concept. This was then used for online and onsite promotion, such as web banners, event programs and décor.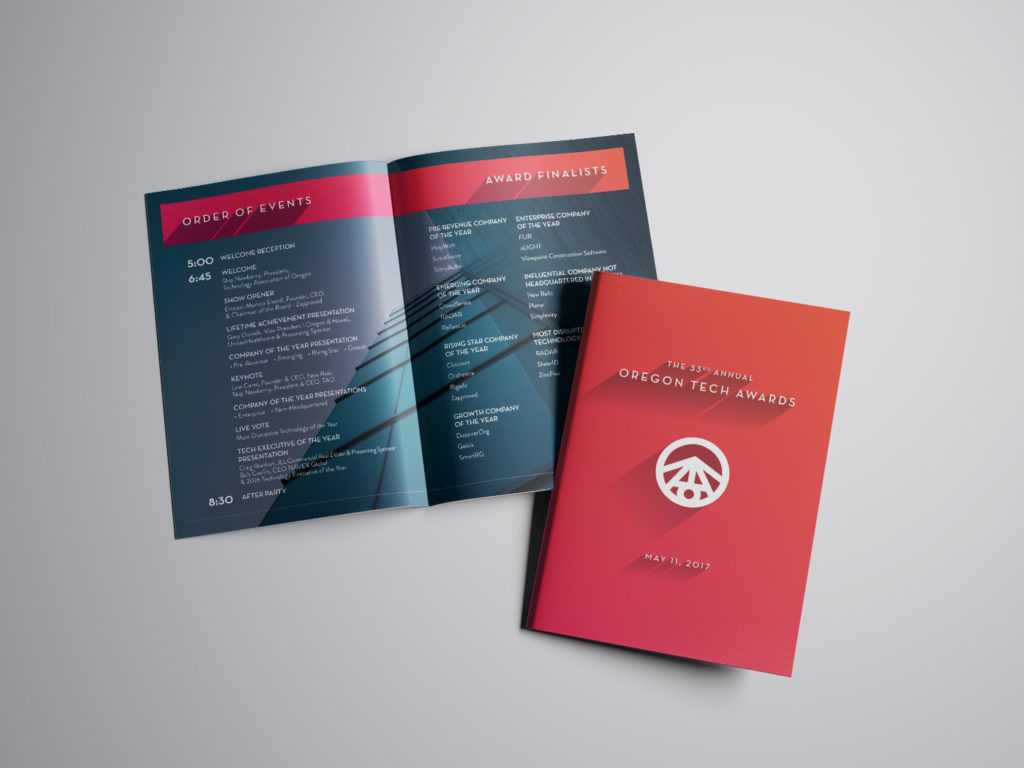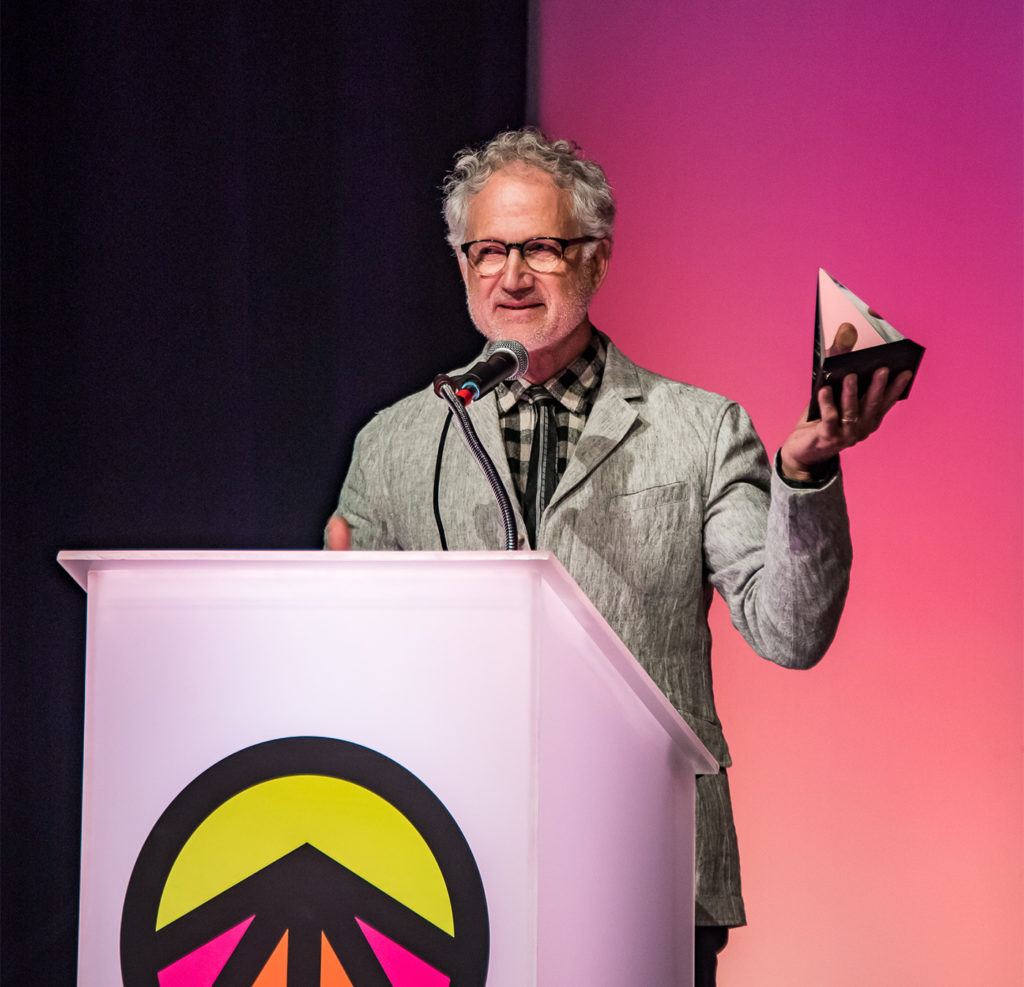 Video
Assisted in the creation of two award recipient promotion videos. Shown during the awards, these videos were created to honor the chosen "Tech Executive of the Year" and "Lifetime Achievement Award" winners. A.wordsmith assisted in prepping onscreen talent, preparing interview questions asked during filming and collaborating with the videographer onset and during the editing process.
Media Engagement
Provided strategic press activity leading up to the May 11th event, including the announcement of event speakers and award winners. Broadened awareness of the Oregon Tech Awards with more than 15 local and regional articles, including:
Portland Tribune: Oregon Technology Awards 2017 Winners Announced
Oregon Business: Morning roundup
Portland Business Journal: Nike's Tinker Hatfield to get Technology Association's lifetime achievement award
The Oregonian: Ruby Receptionists CEO Jill Nelson is Oregon tech executive of the year