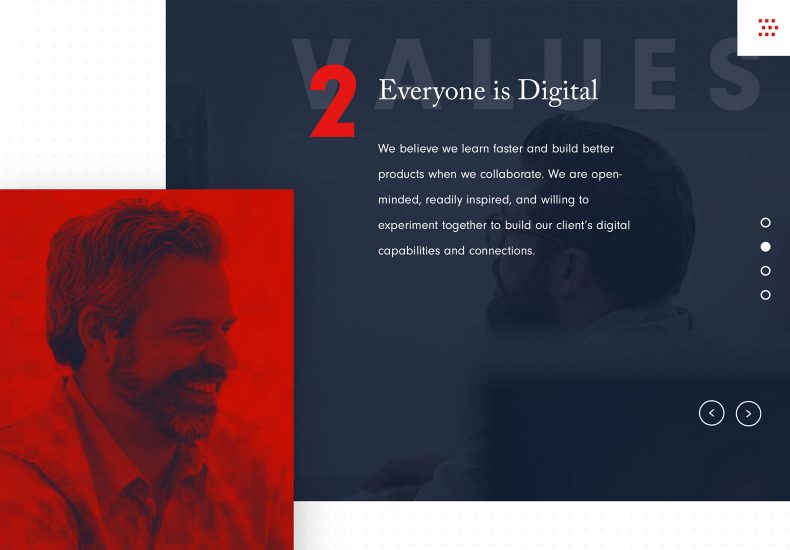 Client Description
Solid Digital is a Chicago and Portland-based design, development and digital marketing agency that began as two separate companies: one, a team of designers obsessed with the user, and the other a group of engineers obsessed with impact. The two agencies merged and wanted to hone their messaging around their new identity, brand promise and company values.
Project Description
Solid Digital approached A.wordsmith for support in crafting engaging messaging that supported and clarified their new identity. A.wordsmith conducted a full discovery with team members from across the organization to uncover the narratives and emotions that identify Solid Digital's new brand, and analyzed a wide array of competitors' identities.
Key Results
A.wordsmith created unique messaging for Solid Digital that sets their agency apart in the modern digital creative space and unites the brand message of the two merging companies. That messaging was used to develop copy for Solid Digital's new website, sales collateral, recruiting materials and presentations.