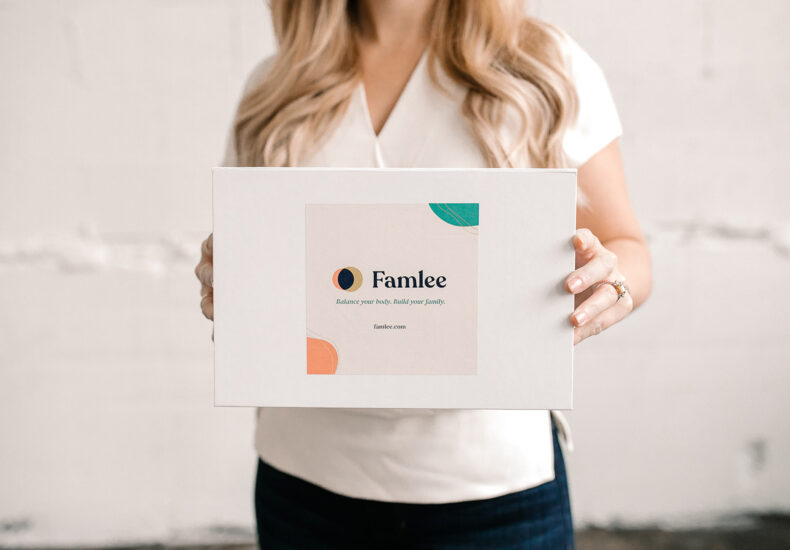 Client Description
Famlee is a new digital health company that empowers women with the tools needed to take control of their fertility. From digital services, at-home labs, telehealth visits and customized medications, Famlee helps women demystify the complexities of fertility and chart their personal path to pregnancy.
Project Description
Famlee engaged A.wordsmith to fully develop its brand from the ground up – including messaging, brand identity, tagline, packaging and website design. To be successful in this endeavor, A.wordsmith met with founder Shelley Bailey and her clinical partner to uncover their communications objectives and the anchor narratives, emotions, descriptors and services that differentiate Famlee from other fertility solutions on the market. Secondly, the firm conducted a comprehensive industry audit and competitive analysis to identify the key themes, challenges and misconceptions associated with female fertility. A.wordsmith leveraged this market intelligence to develop a clear and impactful brand identity, messaging framework and website copy to position the company as a viable digital solution designed to empower women with the clarity, knowledge and confidence needed to correct hormonal imbalances and ultimately balance their body for a baby.
Key Results
Developed a messaging framework and tagline that successfully set Famlee apart from other fertility solutions vying for market and mindshare, while reinforcing how the company empowers women with science-backed, data-driven insights and personalized telehealth visits to help them understand their hormonal health so they can advocate for their body and future family.
Designed and defined Famlee's visual identity with a mood board, brand guide and logo.
Crafted copy for a website to successfully launch Famlee and bring the value of their brand promise to life – saving women time and money and providing peace of mind so they're poised to go confidently in the direction of their dreams to start a family.
Designed a comprehensive website, fertility kit packaging and components (including directions, welcome postcard, lab test kit, ovulation and pregnancy tests and instructions), and provided art direction for mobile application.
Created scripts to inform unboxing and instructional video filming.
Provided strategic recommendations to launch Famlee's social media presence across key platforms (LinkedIn, Twitter, Instagram and Facebook) and drive ongoing, organic engagement.