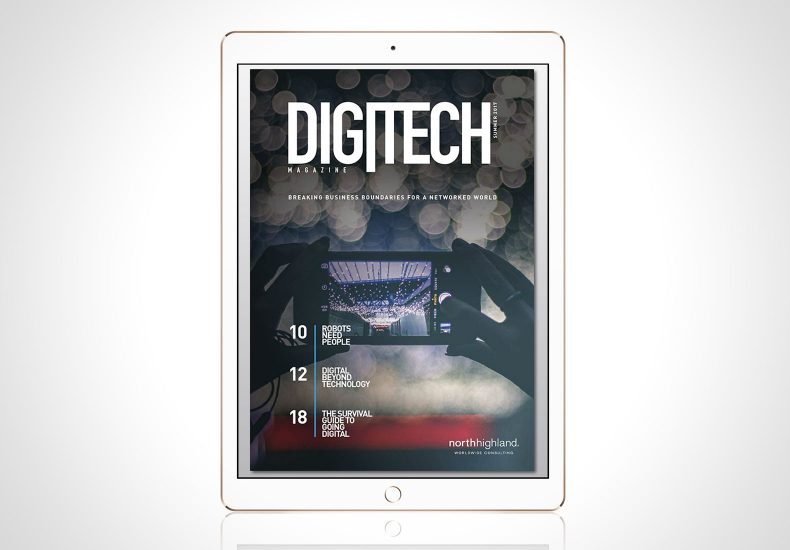 Client Description
North Highland is a worldwide, employee-owned management consulting firm established in 1992 and is a founding member of Cordence Worldwide. North Highland is passionate about big ideas, challenging the norm and delivering value through seamlessly integrated offerings.
Project Description
North Highland wanted a compelling magazine featuring thought-provoking content and imagery that demonstrated their technology and digital capabilities with high-profile current and potential clients.
From conception to production, A. wordsmith led the entire editorial strategy, content development and design. There were some challenges related to lack of C-suite input, which on the content development side required A.wordsmith to source secondary research and public domain thinking to develop a unique North Highland point of view.
Key Results
The 24-page magazine was well received by North Highland and their clients. The magazine elevated North Highland's technology and digital practice to new and interesting technology implications such as AI, organizational leadership and digital transformation.
SaveSave