Thought Leader Forum: Bizwomen Coalition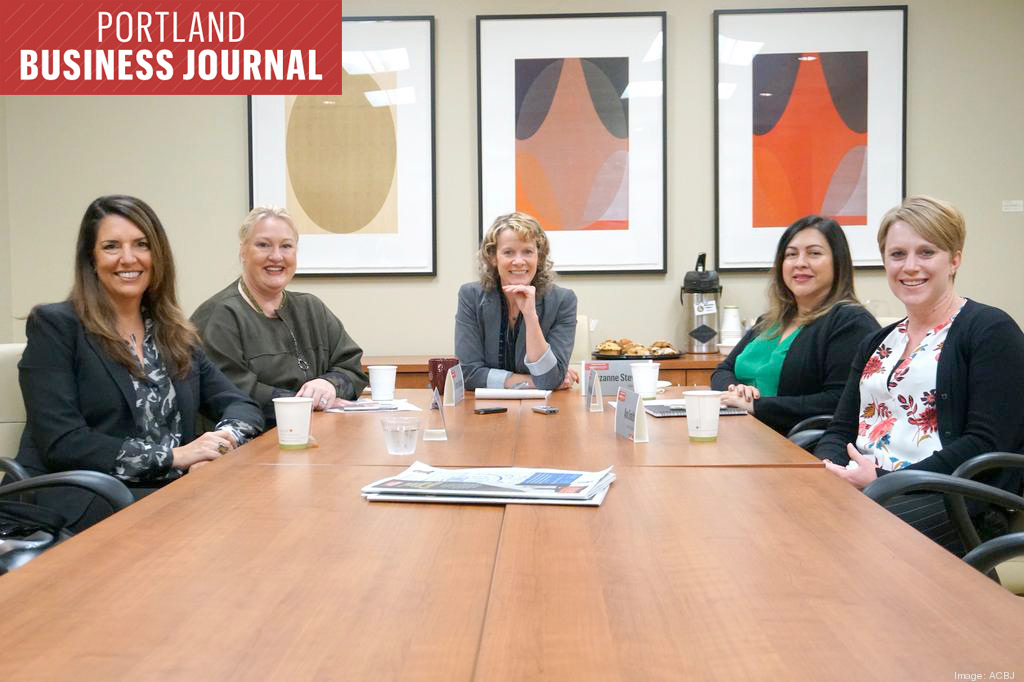 Four Portland business leaders discuss how to best use their skills and expertise in today's climate.
Women in business are a driving force in the nation's flourishing economy. Women are starting and running businesses at a stunning rate and they're doing it with demonstrable skill and expertise.
According to the National Association of Women Business Owners, there are a total of 12.3 million women-owned businesses in the US. This number becomes even more astounding when you consider that there were only 402,000 women-owned businesses in 1972.
The Portland Business Journal invited several women from across our region who are making an impact and cultivating change to offer advice for others. Linette Dobbins, president and CCO of McGee Wealth Management; Angie Galamanis, owner and president of Lawrence Public Relations; Ann Smith, president and founder of A. Wordsmith; and Carmen Rubio, executive director of Latino Network gathered to share what leadership means to them and defining leadership moments they've experienced.