Portland Companies Reveal Secrets to Staff Building in the Covid Age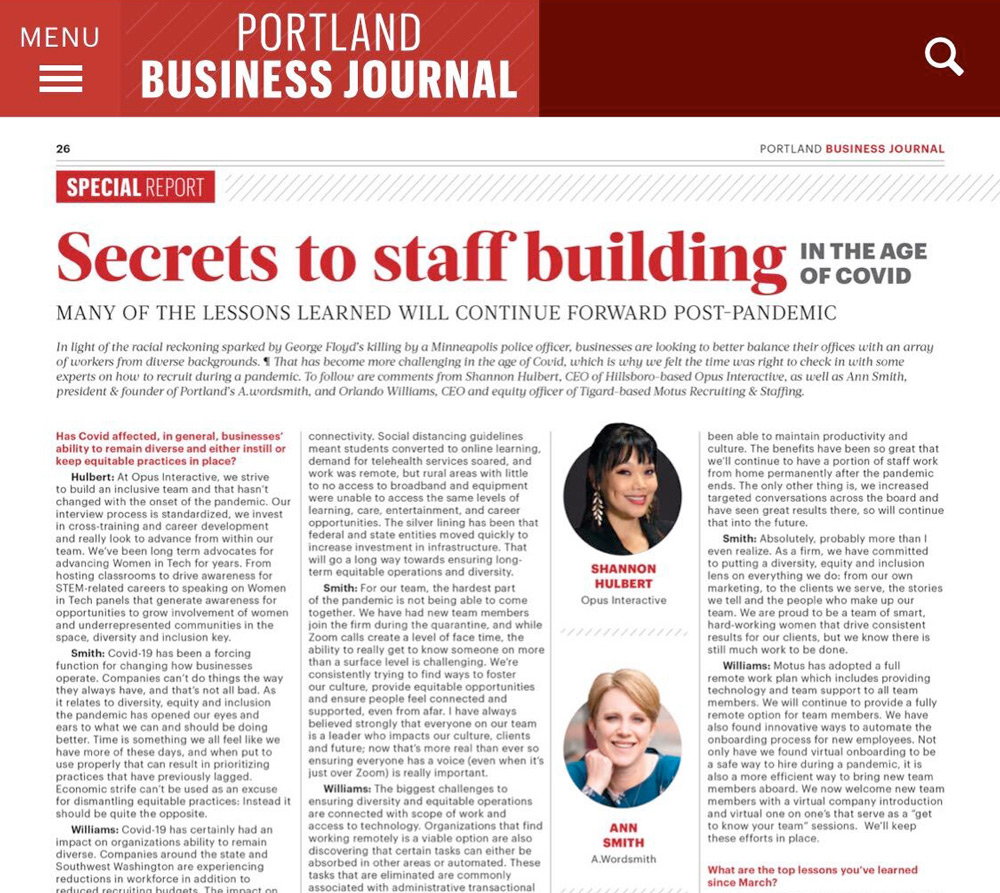 In light of the racial reckoning sparked by George Floyd's killing by a Minneapolis police officer, businesses are looking to better balance their offices with an array of workers from diverse backgrounds.
That has become more challenging in the age of Covid, which is why we felt the time was right to check in with some experts on how to recruit during a pandemic. Shannon Hulbert of Opus, Orlando Williams of Motus and Ann Smith of A.Wordsmith on creating diverse staffs in the Covid age.