A.wordsmith Named Top Portland Agency in Public Relations, Content Marketing and Branding
Industry source
lists A.wordsmith as top PR
firm
for fourth year, earning
an A
ranking in reputation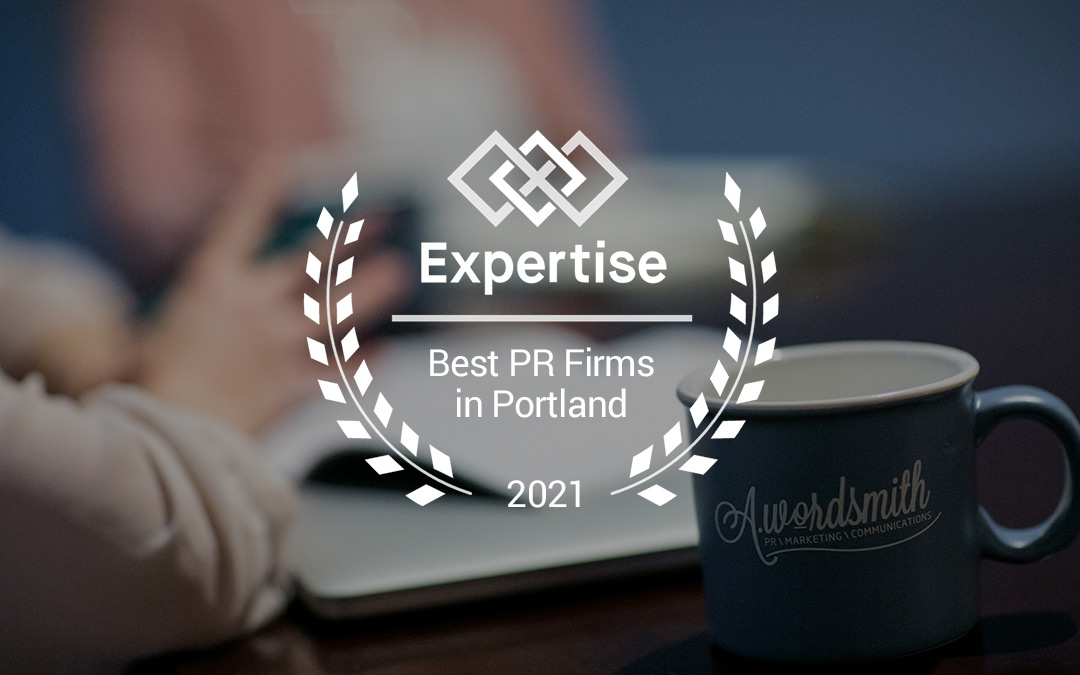 - FOR IMMEDIATE RELEASE -
PORTLAND, Ore. (August 26, 2021) – Expertise has named A.wordsmith, a boutique communications firm specializing in public relations, marketing communications, and branding, as one of Portland's top PR agencies. This is the fourth consecutive year that A.wordsmith has been recognized as a leading firm for public relations, and the second time being acknowledged for content marketing and branding.  
A.wordsmith works closely with B2B and consumer clients, helping them tell powerful stories through thought leadership PR and honing their brand messaging. 
"We are delighted to have been recognized by Expertise as a multifaceted communications firm," said Ann Smith, president and founder of A.wordsmith. "The past year has proven what great partnership looks like and we are especially proud to bring our team's expertise to our clients so that their businesses can continue to thrive."  
Expertise scored 44 total firms in Portland, evaluating them based on availability, qualifications, reputation, experience, and professionalism. A.wordsmith earned top marks in the reputation category with an A ranking, securing their spot as one of the city's top agencies.
---
ABOUT A.WORDSMITH
Founded in 2009, A.wordsmith is a boutique communications firm in Portland, Ore. The firm's core area of expertise are public relations, marketing communication and branding. Strategically designed and delivered, A.wordsmith's brand of communications is a uniquely powerful tool. We challenge. We differentiate. We start relationships and enhance existing ones – with your employees, partners, clients, and media alike. And we help you drive sales with high-value customers. Clients of A.wordsmith include PK, All Classical Portland, NICE, ProtoCall Services, Brown Hope and Manta Ray Consulting.
For more information contact:
Kassidy Naone, Coordinator
808.384.6383
kassidy@awordsmith.com 
SaveSave
SaveSave