"Why not go out on a limb? That's where the fruit is."
— Mark Twain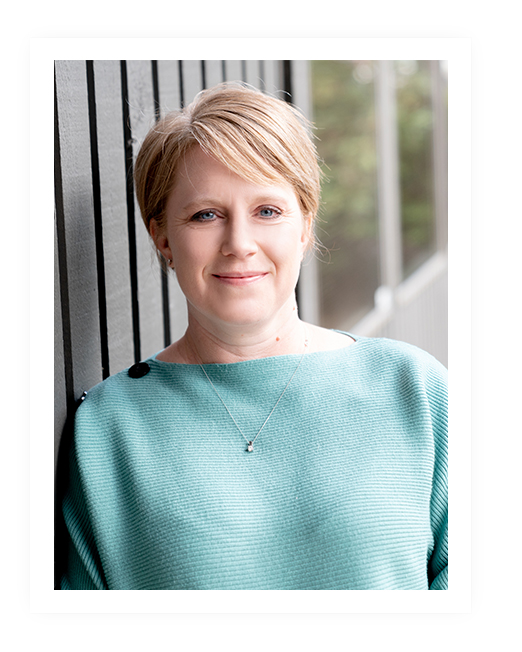 Ann is founder and president of A.wordsmith, a boutique communications firm specializing in thought leadership PR and writing in Portland, Oregon. With 20 years of strategic communications experience Ann has worked in both agency and corporate settings, providing a broad range of support to clients. Prior to founding A.wordsmith Ann worked at PR agencies Weber Shandwick Worldwide and Standing Partnership – managing accounts for large global companies – and served as an internal marketing manager for an international consultancy. Yet it wasn't until starting A.wordsmith in 2009 that she realized her true passion in collaborating with successful growing businesses and serving as an extension of their team.
As a speaker, Ann is passionate about sharing her authentic insights with an audience. She doesn't shy away from personal anecdotes to illustrate her perspective. Ann is enthusiastic about speaking on topics related to leadership, employee communication, the impact of storytelling, women in business and creating strong culture. As a panel moderator, she's adept at engaging each speaker and asking the right questions to extract impactful insights for the audience.
Outside of the office Ann can be found sweating to the beat at Burncycle, enjoying live country music and cheering for her favorite girls from soccer and gymnastics sidelines.
"I attended your presentation at WSU MAP Alliance. Our organization learned a lot from it, thank you for sharing!"
WSU Map Alliance Attendee
Speaking Topics
The Power of Storytelling
Culture Creation
Finding Your Voice: Communicating Authentically
Being, Knowing, Raising Strong Women
Best Practices for New Job Seekers
Portland Hot Spots
Speaking Preferences
Panels, breakouts, keynotes, moderator and/or emcee
Upcoming Speaking Events
Design Week Portland 2020 Panel Moderator:
Designing an Artistic Life
PRSA Counselors Academy 2020: Riding for the Brand
Past Speaking Experiences
St. Louis Executive Forum: A Look into Portland
Propeller, Propel Her event - Mentorship Identification: Decoding the Process
Washington State University, MAP Alliance: Getting Real with Yourself & Others (focused on employee communication)
Tualatin Public Library (Must see and dos in/around Portland)
PRSA Counselors Academy 2019: Creating a Winning Culture
A.wordsmith Coffee Chat Emcee since 2017
Community Involvement, Certifications and Awards
Entrepreneur and small business owner - Fastest Growing Company in Portland in 2017, 2018 and 2019
Author of "100 Things to Do in Portland Before You Die"
Graduate of Leadership Portland
Board Member of Opal Creek Ancient Forest
Ambassador Board Member for PDX Women in Tech
Go-to-Girls Society for Girls, Inc.
Prior Community Involvement Roles:
Hollywood Theatre, Girls on the Run of Portland Metro, Willowbrook Arts Camp, Business for Culture & the Arts and Abilities at Work, Marketing Committee for Technology Association of Oregon