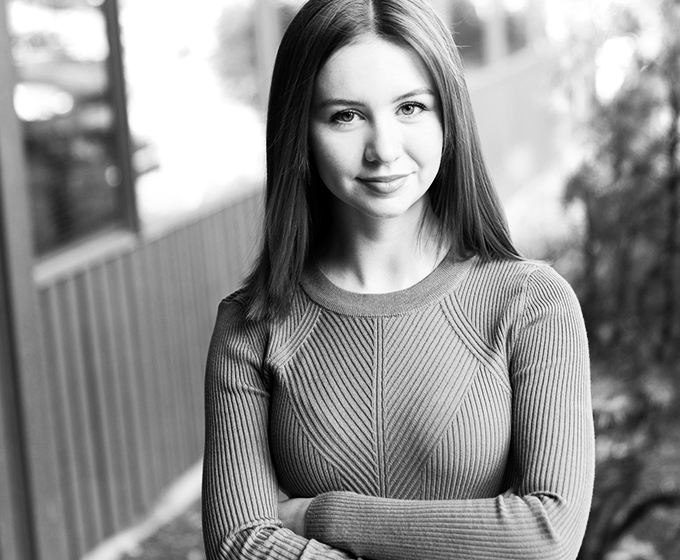 Assistant Account Executive
THE ACE
Witty, determined and optimistic, Faith finds answers, even when they aren't obvious. With a commitment to both setting and reaching the high bar, she is the quintessential teammate. Her passion for discovering the unknown keeps her driven at work and in high demand come trivia nights.
Person you admire, and why:
My mother has always taught me to stay focused and determined but to also know when to reflect on how far you've come.
Go-to news sources:
NPR, New York Times
Alma mater:
The University of Oregon
Causes you care about, and organizations you support:
Social justice (ACLU, United Farm Workers), animal rights and conservation (World Wildlife Fund)
"Ask questions. Stay curious. It's much more important to stay interested than to be interesting."
Jane Fonda