Sophia Padua Promoted to Associate at A.wordsmith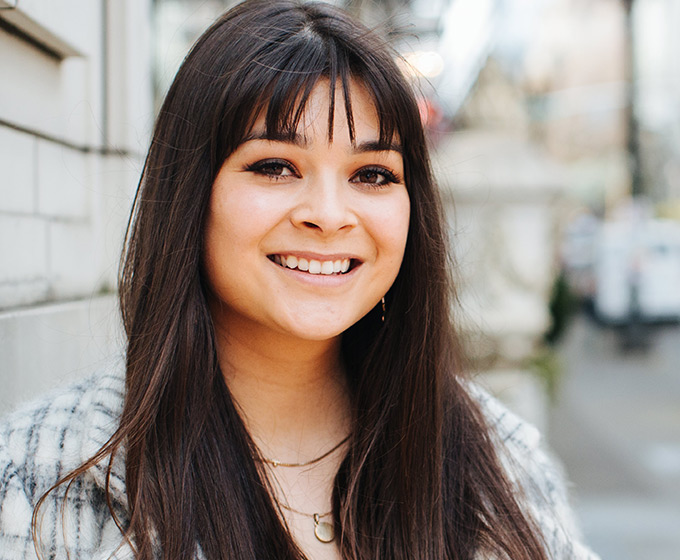 - FOR IMMEDIATE RELEASE -
PORTLAND, Ore. (July 8, 2021), A.wordsmith, a boutique communications firm specializing in public relations, marketing communications and branding, announces the promotion of Sophia Padua to associate.
Padua joined A.wordsmith in April of 2021 in the temporary coordinator role.  As an associate she assumes a greater role on client accounts, notably executing media relations, social media and research activity for ongoing PR campaigns.
"Sophia made an immediate impact on our team when she joined earlier this spring.  Her work ethic, thoughtful approach and commitment to excellence shines through in everything she does, and we are so happy to have her moving into the permanent associate role," said Ann Smith, president at A.wordsmith.
Padua holds a bachelor's degree in public relations from the University of Oregon. Hailing from Half Moon Bay, Calif., Padua is also an accomplished artist and runs her own business, Moontown Paints.
---
ABOUT A.WORDSMITH
Founded in 2009, A.wordsmith is a boutique communications firm in Portland, Ore. The firm's core areas of expertise are public relations, marketing communications and branding. Strategically designed and delivered, A.wordsmith's brand of communications is a uniquely powerful tool. We challenge. We differentiate. We start relationships and enhance existing ones – with your employees, partners, clients and the media alike. And we help you drive sales with high-value customers. Clients of A.wordsmith include PK, All Classical Portland, NICE, ProtoCall Services, Brown Hope and Manta Ray Consulting.
For more information contact:
Ann Smith
503.956.2791
ann@awordsmith.com
SaveSave
SaveSave