A.wordsmith Promotes Sophia Padua to Senior Associate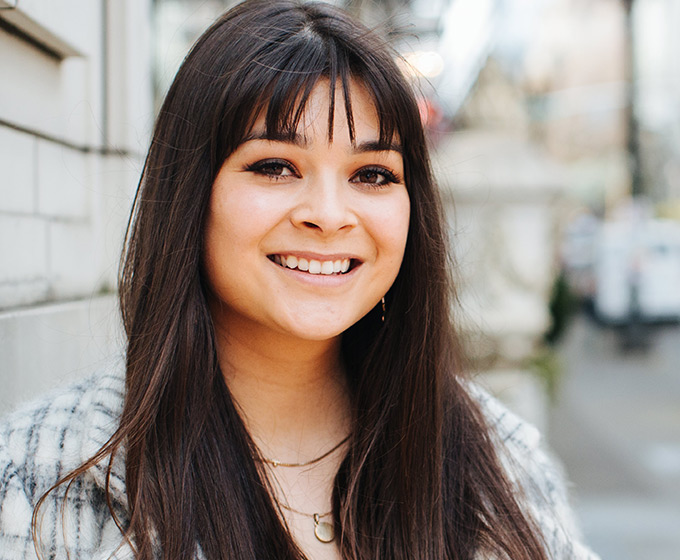 - FOR IMMEDIATE RELEASE -
PORTLAND, Ore. (April 1, 2022), A.wordsmith, a boutique communications firm specializing in public relations, marketing communications and branding, announces the promotion of Sophia Padua to senior associate.
In her new role, Padua will play a central role in the execution of ongoing client PR campaigns. Her key areas of focus are media relations, influencer engagement and social media management, which she does for a range of clients including Betsy & Iya, PDX Women in Tech and NICE.
"Sophia is such an integral part of our team," said Ann Smith, president of A.wordsmith. "She's an intent listener with innovative ideas, a strong work ethic and an eye for detail that makes her progression to senior associate a natural one. I'm really proud to have her at the firm and doing great work on behalf of our clients!"
Padua holds a bachelor's degree in public relations from the University of Oregon. Hailing from Half Moon Bay, Calif., Padua is also an accomplished artist and runs her own business, Moontown Paints.
---
ABOUT A.WORDSMITH
Founded in 2009, A.wordsmith is a boutique communications firm in Portland, Ore. The firm's core areas of expertise are public relations, marketing communications and branding. Strategically designed and delivered, A.wordsmith's brand of communications is a uniquely powerful tool. We challenge. We differentiate. We start relationships and enhance existing ones – with your employees, partners, clients and the media alike. And we help you drive sales with high-value customers. Clients of A.wordsmith include Concentrix Catalyst, Tektronix, HealthSparq, City of Talent, North Highland and Manta Ray Consulting.
For more information contact:
Ann Smith
503.956.2791
ann@awordsmith.com
SaveSave
SaveSave