A.wordsmith Hires Anna Newman and Faith Alcaraz Lackey as Assistant Account Executives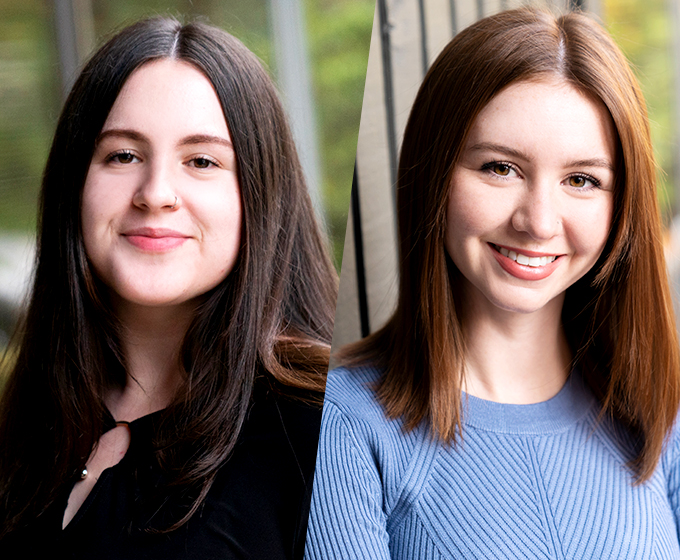 - FOR IMMEDIATE RELEASE -
PORTLAND, Ore. (Jan. 20, 2023), A.wordsmith, a boutique communications firm specializing in public relations and marketing,  announces the hiring of Anna Newman and Faith Alcaraz Lackey as assistant account executives.
In their roles, Newman and Alcaraz Lackey will be actively engaged members of ongoing strategic communications campaigns for A.wordsmith clients. They are responsible for executing media relations initiatives, conducting research and handling organic social media management.
Newman joins A.wordsmith with experience developing messaging strategies and brand identity for B2B organizations; she previously worked at Liquid Agency as an associate strategist. Alcaraz Lackey brings expertise in social media coordination, trend forecasting and PR outreach; she previously acted as a communications assistant at Jordan Schnitzer Museum of Art.
"We are thrilled to have Anna and Faith on the team as we embark on a new year full of exciting communication programs," said Ann Smith, president and founder of A.wordsmith. "Their fresh energy, creative mindsets and dedication to excellence will be felt by both our internal team as well as the clients they serve."
Newman and Alcaraz Lackey both hold bachelor degrees from the University of Oregon.
---
ABOUT A.WORDSMITH
Founded in 2009, A.wordsmith is a boutique communications firm in Portland, Ore. The firm's core areas of expertise are public relations, marketing communications and branding. Strategically designed and delivered, A.wordsmith's brand of communications is a uniquely powerful tool. We challenge. We differentiate. We start relationships and enhance existing ones – with your employees, partners, clients and the media alike. Clients of A.wordsmith include Tektronix, Skamania Lodge, Girl Scouts of Oregon & Southwest Washington, Parr Lumber, Bay Area Hospital and Manta Ray Consulting.
For more information contact:
SaveSave
SaveSave