Asking for a Friend: Should I Banish These Phrases From My Lexicon?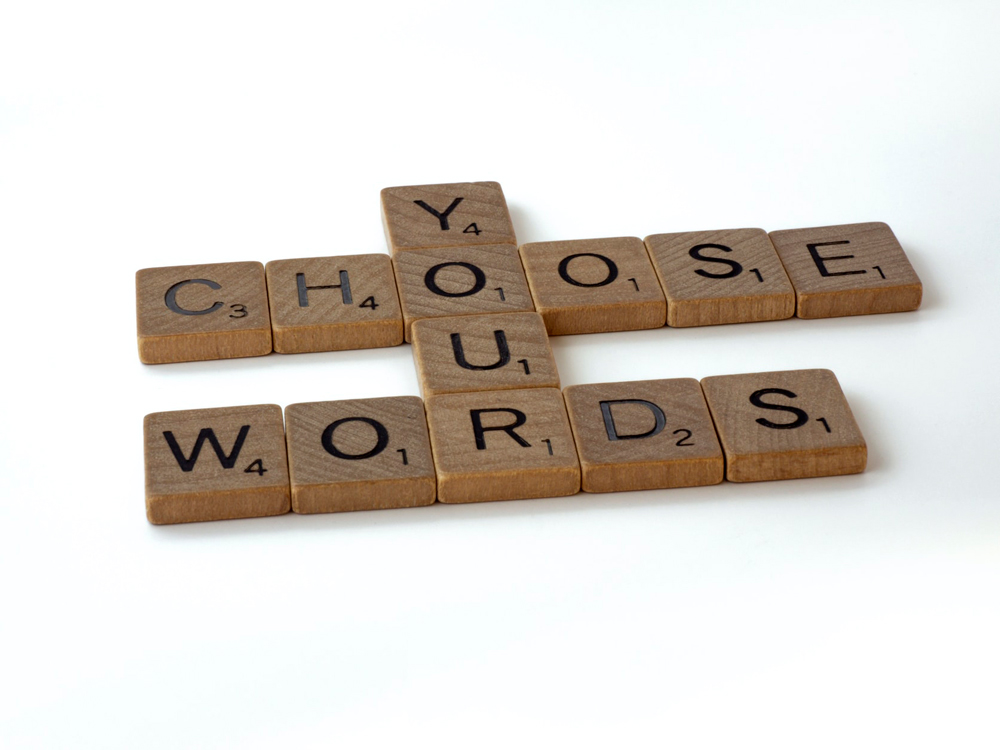 Wait, what? Lake Superior State University recently released its annual "Banished Words List"—the top 10 misused, overused or useless phrases submitted by people across the world, and the No. 1 offender was a phrase consisting of two four-letter words the university's judges ruled should never go together, under any circumstances: the exceedingly common "Wait, what?"
If some of the phrases on the 2022 list are a mainstay of your vocabulary, no worries—you're not alone (note: see below for more on "no worries."). The Michigan university, which has been compiling the list now for more than 45 years, received about 1,250 submissions from the United States, Norway, Belgium, England, Scotland, Australia and Canada via a form on its website. 
Judges from the school's English department winnow down the nominations into a final list released annually. Criteria include words that are: "overworked, redundant, oxymoronic, clichéd, illogical, nonsensical—and otherwise ineffective, baffling or irritating."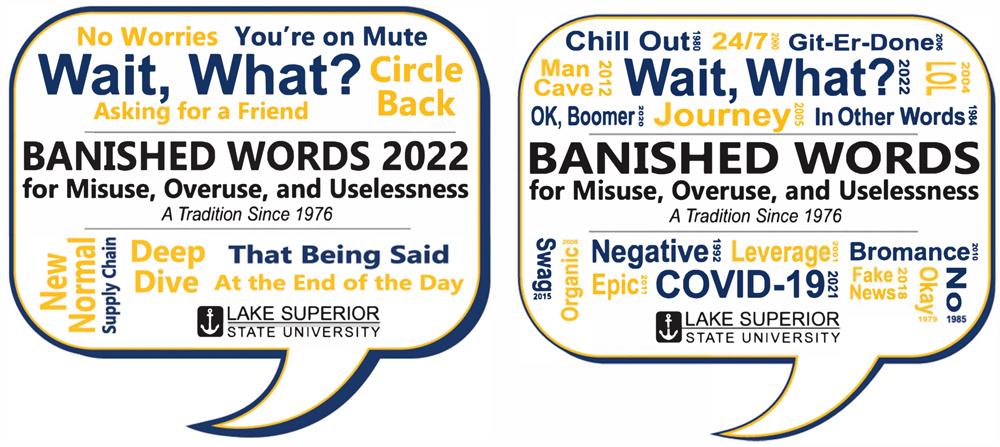 The list began as a marketing ploy in 1976 to increase awareness of the university, which is now known for programs that include fisheries and wildlife management, nursing and fire science, as well as for being the first school in the nation to launch a cannabis chemistry program. The first list (which included "macho," "meaningful" and "input" among the top offenders) was created using the staff's pet peeves (oh to have been a fly on the wall for that conversation!), but the response to that list assured the founders that there would be no shortage of submissions if they opened up the nomination process to the public.  
This year's winners (or losers, depending on how you think about it):
Wait, what? An expression of astonishment, misunderstanding, or disbelief. "I don't want to wait," one nominator told the list compilers. 
No worries: An overused substitute for "you're welcome."
At the end of the day: Used by many to summarize a conversation. It's not the first appearance on the list for this phrase, which was also targeted for banishment in 1999.
That being said: Considered a verbal filler that's overly wordy. 
Asking for a friend: A "cutesy phrase" that's fooling no one. 
Circle back: "The most overused phrase in business, government, or other organization since 'synergy,'" one nominee asserted. 
Deep dive: As one nominee wondered, "Do we need 'deep'? I mean, does anyone dive into the shallow end?"
New normal: COVID fatigue isn't limited to mask-wearing; people are tired of this phrase too.
You're on mute: Two years in, we're still struggling to find that pesky mute button. 
Supply chain: The fall guy for any shortages, delivery delays etc. 
Some of these are more egregious than others, in my opinion—particularly when they are used in the business setting, where we're hit from all sides by buzzwords, jargon and misused phrases. What's on your list?